The ultimate winter weekend in Berlin with your BFFs
Plan the perfect weekend packed with Berlin Christmas shopping
Strolling down bright boulevards, browsing beautiful gifts, stopping for lunch or a cup of mulled wine: Christmas shopping can be a real joy – especially in Berlin. The city's festive buzz makes it the perfect place for you and your few friends to enjoy a very special winter city break: a chance to pick up some lovely gifts and savour some rest and relaxation. We've put together a few tips for the perfect Berlin weekend away, featuring Christmas shopping, cultural delights and local festive flavour – the very best of Christmas in Berlin.
Day 1: A whistle-stop tour of culture and shopping in Mitte
Berlin's Museum Island has long been a popular sightseeing spot for city visitors and local culture vultures alike – and it's undergoing an incredible rebirth. Ride the U-Bahn to the brand-new Museumsinsel station and discover its beating heart: the long-awaited new Humboldt Forum, which opened its doors to the public this summer. Behind the beautiful Baroque fa-çade you'll find a stunning state-of-the-art cultural space designed to bring the city's museum and gallery scene right into the 21st century. Spend a fascinating morning exploring the new hub for culture, community and ideas that's already become an iconic part of the city's cultural fabric.
We recommend heading up to the first floor to check out the Berlin Global exhibition, which shows the city from a new perspective. You'll also find the magnificent Ethnological Museum and Museum of Asian Art in the same complex. If you fancy venturing further afield to find out how Museum Island is changing shape for the future, too, you can mosey around and take a look at the work that's under way. For a more modern perspective, check out the best in contemporary art at the recently reopened Neue Nationalgalerie.
Afternoon – explore the Hackesche Höfe and beyond on a shopping trip
After a fascinating morning discovering the latest jewels in Berlin's cultural crown, you'll be ready for lunch and a little light shopping. There's nowhere better than the area around the city's stunning Hackesche Höfe: a series of interconnected courtyards in Mitte that are home to some of the city's cutest boutiques and restaurants off the beaten track, tucked away behind buzzing shopping streets like Münzstraße and Alte Schönhauser Straße. Local must-shops include the Rebecca Concept Store for a curated collection of international fashion, Riccardo Cartillone for the finest in Italian footwear, and wonderful Wheadon for all things beauty.
Evening – see a spectacular show at the fabulous Friedrichstadt-Palast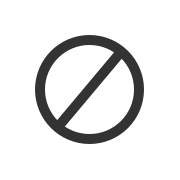 As night falls, let the city entertain you with a magnificent spectacle that's taking Berlin by storm this winter. The city's vast Friedrichstadt-Palast plays host to some breathtaking productions, and ARISE is one of its biggest yet, featuring a 100-strong cast of performing artists. Take your seats and immerse yourself in a stunning show that's a testament to the power of art and love. Jet-setting photographer Cameron travels the world on creative adventures with his muse, until he loses her.
When his photographs suddenly burst into their own dazzling life, the power of art rescues him from his devastation. This spellbinding and uplifting show is the perfect way to round off the first night of your Berlin weekend – for an evening of incredible entertainment you won't stop talking about on the journey home.
Day 2: Live it up like a local with food and fun
Head to stylish City West for 'Berlin's better breakfast' at foodie hotspot Frühstück 3000, seconds from Potsdamer Straße. Serving morning favourites into the afternoon, it's a local delight that doesn't mind if you and your crew have a lie-in. Once you've feasted on a breakfast fit for kings and queens, we recommend exploring the majestic area around vibrant Potsdamer Straße. Recent years have seen this part of the city emerge from the upheaval of the 20th century to become a sought-after cultural and commercial hub, home to incredible art galleries and independent boutiques. Keep your eyes peeled for Christmas gifts with a twist. Pick up a wearable work of art for the fashion aficionados in your life from stylish stores owned by designer Andreas Murkudis or milliner Fiona Bennett.
City West is a fabulous weekend spot for ladies who lunch. If you're looking for a light bite, check out local delights such as Persian-inspired rocket + basil, ethical eatery Humble, or Joseph Roth Diele if you're looking for something a little more traditionally German (think schnitzel). To rest and recuperate after all that indulgence, we suggest restoring your balance with a little spa experience after your meal. Berlin is a hub for wellness and spa experiences and you're sure to find something that hits the spot nearby.
Evening – head out for a delicious dinner

Rest and relaxation can be hungry work. We recommend booking a table at one of Berlin's best restaurants for the second night of your weekend, so you can sit back and enjoy the city's culinary attractions, too. The area around Potsdamer Platz is a fertile spot for foodie delights, with restaurants such as the cosy Oh, Panama or the Facil at the Mandala Hotel serving up Mediterranean-style gourmet flavours, and local cuisine on offer at Lutter & Wegner. Pull up a seat and tuck into fine dining and delicious drinks, Berlin-style.
Day 3: Christmas shopping and walking in a winter wonderland

Morning – take a Christmas shopping trip down Kurfürstendamm: Magnificent Kurfürstendamm is Berlin's most famous shopping street by far – and it's a must-see at this time of year as it lights up with festive colours and delights. Make your way there in the morning to bag yourself more room to browse and find the best Christmas gifts for your loved ones. This legendary street has an illustrious history, but it's always got something new for you to explore. This year, it's welcomed stunning new additions such as the Sawade chocolate factory, lively pop-up The Latest and Alhambra, a new space in a historic building that aims to revolutionise high-street retail.
If you and your friends fancy wandering off the beaten track, that's always worth your while. Just a stone's throw from the buzz of Ku'damm you can pick up stunning Nordic design at Hartog, cool kitchenware from Küchenladen or a gripping new read from established bookstore Marga Schoeller – all on nearby Knesebeckstraße.
KaDeWe
Of course, no trip to this Berlin Christmas shopping paradise would be complete without a visit to iconic department store KaDeWe. Once you've worked up an appetite from all that browsing, head to the sixth floor for lunch on the Feinschmeckeretage – a little corner of foodie heaven in the heart of the city.
Afternoon – go walking in a winter wonderland
Relaxed and refreshed, you're all ready for a leisurely winter stroll through the park surrounding stunning Charlottenburg Palace. These lovingly designed grounds are a beautiful spot to enjoy Berlin's winter atmosphere while you walk and talk. If it gets a little chilly, drop into one of the galleries clustered around the palace to enjoy a spot of art – such as the Bröhan, celebrating all things Art Nouveau and Art Deco, modern art hub Berggruen, or the surrealist Scharf-Gerstenberg collection.
Evening – ring out the end of your visit in true festive style

A stroll around the magnificent Berlin Christmas Garden is a great way to spend your last night in the city. Every year this special event – modelled on the UK's Christmas at Kew – sees the Berlin Botanic Garden light up in festive finery. Grab a cup of mulled wine and explore a winter paradise together. If it's too nippy out, there's plenty of festive cheer to be found indoors, too.
You can celebrate the last night of your Berlin weekend with a magnificent Christmas concert at one of the city's many classical music venues. After a magical weekend in the capital, you'll be crying out for an encore.