Time to play, be amazed & simply have fun: a week in Berlin with kids
The perfect family agenda for the German capital
Fun, games, and excitement: Berlin is perhaps the most surprising of European cities. That's why more and more families are discovering our capital as a holiday destination. It's no wonder since entertaining and exciting activities await both young and old on every corner. The challenge: how do you select the right things to do with the whole family when faced with almost unlimited possibilities?
To help you get a comprehensive picture of what families can expect  in Berlin, we have put together some tips for a week in Berlin with the kids.
Day 1: Berlin's landmark in Mitte
Start your holiday in Berlin's historic centre, the Mitte district, where you'll be surrounded by art, architecture, and famous landmarks. A special draw is the Brandenburg Gate on Pariser Platz, once marooned between the two sides of the Berlin Wall, but now the symbol of a reunified city. It offers the right mix of magnificent architecture and significant history to amaze all of you. The Berlin TV Tower is also equally popular with children and adults. This imposing broadcast tower climbs into the clouds 368 metres above central Alexanderplatz. Want to show your children how big Berlin really is? Have a look for miles around from the observation deck of the TV Tower. With good visibility, you can see as far as 80 km into the distance.
Day 2: A slower pace in Dahlem
After spending yesterday in busy central Berlin, today we head out to Dahlem, the leafy south-western part of the city. The pace is slower out here, for example, at the magical Botanical Garden. Kids love exploring the exotic plants and the lush green of the rain forest. Far from the hustle and bustle of the city centre, they can lie down on the grass and listen to the near-silence of this green oasis.
If it's time for some entertainment after this rest, Theater Jaro is a good choice. The theatre offers a varied programme of fairy tales, music, and circus acts where they can both laugh and learn. For example, with "The Fox and the Fairy".
Day 3: Entertainment in Potsdam
It's not far from Dahlem out to idyllic Potsdam, the capital of the state of Brandenburg just outside Berlin. While the cobbled streets and numerous cafés in the city invite you to linger, the kids' eyes will get really big when they enter Filmpark Babelsberg. Still a working film studio, Babelsberg offers visitors plenty of stunt shows, a 4-D action cinema, and tours of sets from well-known German TV shows.
When it's time to give into the sweet tooth, Gläserne Bonbonfabrik is the right destination. You can learn how delicious sweets are made there and then learn just how great they taste when they later land on your tongues. And, if you can't resist, there's always the factory outlet next door where kids of all ages can pick up fruit jellies, effervescent sherbet powder, and liquorice.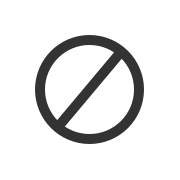 Day 4: Children's paradise in Friedrichshain
After a night of well-earned rest, we head today to Drachenland in Friedrichshain. Little dragon fighters can climb over a huge wooden dragon with a net tunnel and a slide. If they still have air and nerves afterwards, they can balance over ropes and romp around on the double swing. Children who prefer to romp around in the sandbox can grab buckets and shovels. Who's going to build the biggest sandcastle?
Being that active makes you hungry, so the kids will want something to eat. It's a good thing that you can grab an ice cream at Eismanufaktur not far away on Gärtnerstraße. This delicious ice cream in all sorts of unusual flavours is guaranteed to be greeted with enthusiasm.
Day 5: Infinite vastness at Tempelhof
Ever wanted to stand on a real airfield and run, fly a kite, or simply take a seat and be amazed? No problem at Tempelhofer Feld. Where aeroplanes once roared their engines until 2008, today you can enjoy the fresh air and a feeling of endless space with your children. This unique place is for many families the highlight of a week in Berlin with children.
Even more infinite expanses can be explored at the Wilhelm-Foerster Observatory with Planetarium. Look for distant planets by telescope and marvel at a magnificent starry sky every day. Events such as live talks and multimedia shows make visiting the planetarium an exciting experience for the entire family.
Day 6: Fun and games in Treptow-Köpenick
If your children have ever wanted to drive a train, you can surprise them with a ride on the Wuhlheide park railway. The narrow-gauge railway with many different locomotives and cars is operated by children and young people and the kids will immediately feel at home here.
Any week in Berlin with the kids should also include the FEZ , just a few metres away from the park railway. FEZ offers a creative combination of play, fun, and education. The non-profit centre offers a varied programme, including cultural festivals, music festivals, and puppet theatre. In short, everything that makes children happy.
Day 7: Learning adventures in Prenzlauer Berg
If your children liked the combination of playing and learning at the FEZ, then you'll want to head over to MACHmit! Museum for Children. The facility combines art and culture into a hands-on museum experience. The kids will learn, but this is definitely not hunching over school books. Instead, it's more like an interactive playground.
Currywurst is also a part of Berlin's unique culture. So head to Konnopke's Imbiss for what is probably the most famous currywurst in town. Hungry people come from all over the world to dip their sausages into various sauces prepared according to traditional, secret family recipes. []