Berlin in plain language
Visiting Berlin made easy
Berlin
Berlin is an important city for Germany.
Berlin is the capital of Germany.
The history of Berlin is fascinating.
More than 3 million people live in Berlin.
There is no other city in Germany with as many inhabitants.
In Berlin people meet and decide how they intend to live together. That is the government. The government makes policies in Berlin. Some people move from other countries to Berlin.
Berlin is very well-known abroad.
Lots of people like Berlin.
There is much to do in Berlin.
There are many concerts.
There are twelve districts that are very different from each other.
There is a bear on the Berlin flag.
The rivers Spree and Havel flow through Berlin.
 
Attractions
The Berlin TV Tower is a special symbol for the city. It is located in the Mitte district.
The TV Tower receives over 1 million visitors each year.
The Brandenburg Gate is located at Pariser Platz.
It marks the former border between East and West Berlin.
Since 1990, the Brandenburg Gate has been a symbol for peace.
It was this same year when East and West Berlin were reunited.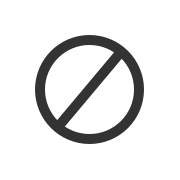 The Berlin Victory Column is a symbol for victory.
In 1864, Prussia won the war against Denmark.
The Victory Column was built to mark this occasion.
There is a figure of Victoria on the column.
At that time, Victoria was called the Crown Princess of Prussia.
She became the model for the figure's appearance.
During the time of the ancient Romans, Victoria was the goddess of victory.
Checkpoint Charlie was the most famous crossing of the Berlin border.
The Berlin border divided Berlin with a wall between 1961 to 1990 into East and West Berlin.
Today you can look at the history of the Berlin Wall at the Wall Museum.
The museum lies directly next to Checkpoint Charlie.
In Berlin there are many shops if you want to go shopping.
Especially in Berlin Mitte, Prenzlauer Berg, Friedrichstraße, KaDeWe and Kürfurstendamm, is where you will find beautiful shops.
Culture & museums
Berlin is famous for its museums and has a large range of culture.
You can see stuffed animals and dinosaur skeletons in the Museum of Natural History.
The Alte Nationalgalerie is on Museum Island. Here you will find many famous works of art.
In the Buchstabenmuseum (Museum of Letters) you will find large and smaller letters in many colours.
The Computerspielemuseum displays many games from the past. You are even allowed to play some games there.
The GDR Museum gives you an insight into what life was like during the GDR.
A lot of museums in Berlin are closed on a Monday.
There are many galleries on Auguststraße in Berlin Mitte. Here you do not have to pay for entry.
There are lots of theatres in Berlin.
You have a choice between serious plays and funny performances.
When it comes to ballet, the music and dance take centre stage.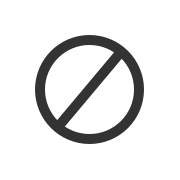 Events
The "Long Night of the Sciences" give you the chance to try out many experiments.
The "Carnival of Cultures" features music and dancing from foreign countries.
Every year at Pentecost there is "Jazz in the park" at the Bürgerpark Pankow.
The "CSD Parade" is a celebration, demonstration and memorial day for lesbians, gays, bisexuals and transgender people. All participants oppose exclusion and discrimination.
The art festival "48 Stunden Neukölln" offers art, film, music, exhibitions and theatre.
In Berlin you can buy tickets for events. For example, tickets are available to buy from us here: Event Calendar
The Christmas markets are particularly popular in Berlin during the winter.
Here you will find delicious food and you can buy beautiful gifts.
An example of three amazing Christmas markets are: in front of Charlottenburg Palace, at Alexanderplatz and at the Kulturbrauerei.
Going out
Berlin has various nightlife districts. On weekends, it is very lively in the districts of Mitte, Kreuzberg, Friedrichshain and Charlottenburg-Wilmersdorf.
But there are also other districts that have good clubs or discos for dancing and partying. Ritter Butzke and Berghain are especially well-known. There are long queues at these large clubs on weekends.
You can spend wonderful evenings in the bars in Berlin. Many bars have live music or special drinks to choose from.
There are modern bars at Rosenthaler Platz, on Auguststraße or Friedrichstraße.
Pub culture is very popular in Berlin. Here you will experience a more traditional side of Berlin. In some pubs, time seems to have stood still.
There are a lot of cinemas in Berlin. The cinemas screen German as well as international films. Some films are shown in their original language.
Special events regularly take place at the Berlin Sonycentre. The Eventkino offers live broadcasts and there are many film premieres.
Music
There are many classical concerts in Berlin. The Berlin Philharmonic is a very good classical orchestra. They are famous worldwide. This orchestra plays on the Waldbühne stage in Grunewald or in the philharmonic orchestra. In Berlin, you can listen to classical music in the open air during the summer months. They are called open air concerts.
Rock & pop music are also played in the open air. The musicians sometimes play free of charge. In summer you can listen to small bands every Sunday at Mauerpark.
Famous musicians give concerts in large concert halls. A very large concert hall is the Mercedes-Benz-Arena. This enormous arena has hosted concerts by One Direction, Lady Gaga and the Beach Boys.
You can also listen to concerts in Berlin's churches. In the churches you can listen to choral music, symphony concerts or modern music. Some concerts charge an entry price. But there are also free concerts.
In Berlin there are music festivals to suit every taste.
The Jazzfest Berlin, Maerzmusik for contemporary music, the small Blues- & Soulfest or the Musikfest Berlin for classical music, all take place in Berlin.
Berlin has an excellent range of musicals.
Eating + drinking
There are lots of restaurants in Berlin. Many restaurants offer dishes from distant countries. There are also classic Italian or Greek restaurants.
Particularly unique are the restaurants from Africa, visiting a restaurant in the dark, the GDR restaurant or a medieval round table. The German restaurants with home cooking are very typical for Berlin.
You can also save money at the restaurants. The Berlin ticket offers a discount, for example. The ticket is called Berlin Welcome Card.
Berlin cafés can be found in various districts. You often don't have to look far. The cafés in Berlin are mostly oriented to the people who live there.
Hotels
When visiting Berlin, it is worth considering staying for a few nights. This enables you to spend a few days visiting attractions in a relaxed way. Often it is simply not possible to see everything in one day.
If you live further away, staying overnight makes the journey and departure less tiring. A beautiful hotel or a guest house or hostel, give you that real holiday feeling. Where you spend the night not only depends on the budget. If you travel with several people, you can often share a room. Then you can get a cheap group price.
You can shop around on the internet before travelling. Or you can get telephone advice, for example at the service centre in Berlin: 030 25 00 23 33.