Berlin Bucketlist
#BerlinBucketlist
Join in now, achieve as many items from the Berlin Bucketlist as possible and become part of the sustainable movement with the hashtag.
Sustainable accommodation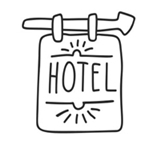 An absolute must-do for your next trip to Berlin: take a closer look when choosing a hotel. There are internationally recognised certificates such as EarthCheck, GreenSign or Sustainable Tourism from visitBerlin. We have put together a selection of sustainably committed hotels here.
Arriving by train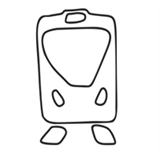 Just take a relaxed train journey, read comfortably on the way, let your mind wander and watch the passing landscape. Short-haul flights produce about eight to ten times more CO2 than travelling by train!
Take a Zero Waste Kit with you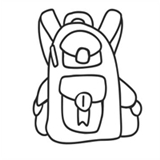 This time, really take a zero-waste kit with you. This includes a cloth bag for shopping, reusable cutlery, a water bottle and anything else that helps to reduce waste on the road. There are no limits to your imagination.
Eat more sustainably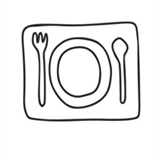 On your next trip to Berlin, consciously look for vegan and vegetarian alternatives. These can now be found in almost every restaurant. We have compiled the best purely vegetarian-vegan restaurants here. If you like to take your food home, use the reusable system.
Keep moving
When the weather is nice, a sightseeing tour by bike is the best way to get to know new sides of the city. Excursions to the outskirts and the surrounding areas of Berlin are also great. Because the capital is so much more than just the centre.
Meaningful souvenirs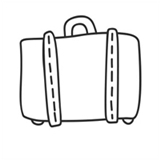 Whether it's clothing, odds and ends, decorations or delicacies - this point is really fun. On the hunt for unusual souvenirs, discover unusual vintage treasures or support innovative sustainable businesses. We've put together some great recommendations here.
Smart planning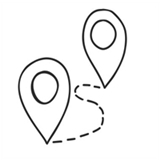 With apps, visitors to Berlin can travel smart and paperless and don't need printed maps or travel guides. The ABOUT BERLIN app is full of thematic tours and interesting background information. The Going Local app is the best guide for discovering the neighbourhood.
Visit knowledge places
Innovative and interesting places of knowledge remind us why it makes sense to make holidays more sustainable. These include exhibitions or participatory projects like the House of Statistics, but also urban gardening projects or associations that offer interesting workshops.
Find out more about other future places in Berlin here.