Exhibition "all the lonely people"
An event by VATMH (Villa Aurora & Thomas Mann House)
"all the lonely people"
with Saâdane Afif, Vajiko Chachkhiani, Louisa Clement, Lauren Halsey, Johnston Marklee, Annika Kahrs, Susan Philipsz, Anri Sala, April Street, Thomas Struth, Kaari Upson, Andrea Zittel
Sept 25 – Oct 10, 2021; silent green Kulturquartier, Gerichtstr. 35, 13347 Berlin
About the exhibition
To celebrate the 25th anniversary of Villa Aurora, VATMH (Villa Aurora & Thomas Mann House) presents the exhibition "all the lonely people" at silent green Kulturquartier. The exhibition, curated by Nana Bahlmann, examines the ancient figure of the hermit against the backdrop of the current pandemic. The show presents examples of loneliness, melancholy, and longing, as well as physical and mental withdrawal. Some of the works by former Villa Aurora fellows and Los Angeles-based artists, have been created during periods of personal isolation, others have been newly conceived for the exhibition. After Berlin, "all the lonely people" will travel to LAXART in Los Angeles.
"all the lonely people" makes the experience of isolation and solitude visible. In doing so, the artworks take up traditional motifs associated with hermitage – retreat into nature, contemplation, and the dualities of inside and outside, exchange and silence, exclusion and trauma – and apply them to some of today's urgent questions. They offer new perspectives on loneliness in the digital age, off-grid self-sufficiency, and imaginary places of refuge in the midst of gentrification and systemic oppression.
The exhibition is accompanied by an extensive program with alumni of the German artists' residence Villa Aurora in Los Angeles.
Opening hours of the exhibition
Tuesday - Friday: 12 - 20 h
Saturday, Sunday: 11 - 20 h
Exhibition & Event Venue
silent green Kulturquartier, Gerichtstr. 35, 13347 Berlin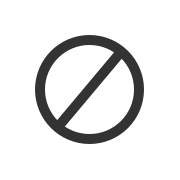 By public transport:
S 41 + S 42 /Ringbahn stop Wedding
U6 stop Wedding and Leopoldplatz
Bus 247, M27 stop Nettelbeckplatz/S-Wedding
Bus 120 stop Gerichtstraße
Guided tours with exhibition curator Nana Bahlmann
Saturday 25 Sept, 2 pm
Sunday 10 Oct, 2 pm
Lunch Tours
Wednesday 29 Sept, 1 p.m.
Friday Oct 1, 1 p.m.
Wednesday Oct 6, 1 p.m.
Friday 8 Oct, 1 p.m.
Tour meeting point is the entrance to the exhibition space
Event Program
@ silent green Kulturquartier, Gerichtstr. 35, 13347 Berlin / one-way tickets and day tickets available / event tickets entitle to visit the exhibition on the day of the event
2 Oct
15-16.30 Reflections on Hermitage and Sanctuaries with Tanja Dückers, Maren Kames, Monika Rinck, Yoko Tawada and Senthuran Varatharajah
New essays, poetry, and prose: readings and talks (in German)
17-17.20 Downtime by Steffi Weismann
Performance for voices, objects and moving sound; live mix: Elif Gülin Soğuksu
18.30-19.30 Planningtorock aka Jam Rostron
Music performance
8-10 p.m. Zabriskie Point / A New Soundtrack by Olaf Nicolai & Public Possession
Screening & Sound Performance
Oct 5
7pm Reflections on Hermitage and Sanctuaries with Ann Cotton, Antje Rávik Stubel & Anna Haifisch.
New essays, poetry, prose, and comics: readings and performance (in German)
Oct 10
1 pm Introspective Affairs by Hatifnatten (Ute Wassermann & Sabine Vogel)
Music performance