Fans of Tina Turner can now experience the greatest hits of the exceptional artist live again in Berlin. The show "Simply The Best" portrays the eventful life of the rock icon in great scenes and with fantastic live music.
From the initial successes with "Proud Mary" and "Nutbush City Limits", the time with the drug-addicted and violent husband to Tina Turner's new start as a solo artist and her rocket-like rise in the 80s and 90s.

"Simply The Best" brings the unique sound of the Queen of Rock live to the stage.

With Coco Fletcher as Tina Turner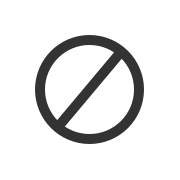 Additional information
Events
ECC - Estrel Hotel & Convention Center
ECC - Estrel Hotel & Convention Center
ECC - Estrel Hotel & Convention Center
ECC - Estrel Hotel & Convention Center
ECC - Estrel Hotel & Convention Center
ECC - Estrel Hotel & Convention Center
ECC - Estrel Hotel & Convention Center
ECC - Estrel Hotel & Convention Center
ECC - Estrel Hotel & Convention Center
ECC - Estrel Hotel & Convention Center
ECC - Estrel Hotel & Convention Center
ECC - Estrel Hotel & Convention Center