10 Berliner Erfindungen
vor 100 Jahren Innovativ, heute unverzichtbar
Did you know that these products were invented in Berlin?
Dynamism and change have been a feature of Berlin since its foundation. People move to the Spree River to discover new things and try them out. Some of them succeed in creating something completely new. Many associate the capital primarily with culture, music and exciting nightlife. Less well known is that Berlin has a long tradition of technicians, engineers and inventors.
It is the tinkerers who do not rest until they have finally found the solution to a problem. Today, we use many of their inventions as a matter of course without worrying about their origin. But often there are exciting stories behind their origin.
Discover the ideas behind these 10 inventions from the era of industrialization.
1855
The advertising pillar (Litfaßsäule)
About one and a half meters in diameter, about 3 meters high and full of posters: advertising pillars are as familiar to every Berliner as the Londoners are to their red telephone booths and the Parisians their Metro station signs.
Because the columns, a revolution in outdoor advertising, are a Berlin invention and shape the streetscape of the capital. In the middle of the 19th century, the creative entrepreneur Ernst Litfaß came up with the idea of erecting so-called "advertising columns" all over Berlin.
Advertising slips and posters dominate the cityscape
Because the city is growing, 800,000 people live on the Spree at that time. Countless events take place and manufacturers of consumer goods try to attract the attention of potential buyers. Both need to be advertised. Even back then, Berliners didn't think much of rules and stuck notes and posters on houses, fences and trees. According to the opinion at the time, this practice led to a "skin disease of the cities", even in the eyes of the Prussian government.
No wonder, then, that Litfaß' proposal is officially supported by the authorities in order to finally get the flood of paper under control. On July 1, 1855, the first 100 advertising pillars adorn the streets of Berlin. Their namesake makes a lucrative business out of it. For ten years he has the sole right to erect advertising pillars. Practically speaking, Litfaß is also the owner of a print shop. He determines the dimensions of his columns so that they display a certain number of his in-house poster formats. In this way, he contributes to the standardization of poster sizes in the Berlin printing industry.
The columns change their appearance over time. At the beginning they are kept simple, but at the turn of the century they have decorative elements such as domes or metal ornaments. From the 1990s onwards, the technology took hold, and now there are also illuminated, rotating columns.
Berlin loses 2,500 advertising pillars
In 2020, Berlin will have to tear down its 2,500 advertising pillars due to asbestos exposure. Only 24 of the original columns are listed and will be preserved. But since outdoor advertising still plays a major role in the 21st century, the number of "advertising pillars" on the Spree will certainly increase again in the future.
By the way: near Alexanderplatz, at the corner of Münzstraße/Almstadtstraße you will find the Litfass Monument. With this replica of a column made of metal, Berlin has set a monument to Ernst Litfaß.  
1865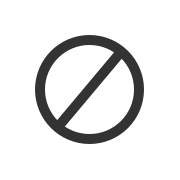 Postcard
"Sunny greetings from vacation" - this or something similar are many of the messages on the postcards that travelers send to their loved ones at home. Even though the number of cards sent is declining in the digital age, they still enjoy great popularity. They show that the sender thought of me, chose a motif and took the time to send the card to me.
A Berlin civil servant wants more efficiency 
The history of the postcard in Germany is closely connected with a Berlin official: Heinrich Stephan. The eighth child of a tailor, his success in the Prussian state is not necessarily in his cradle. But through hard work and talent he worked his way up to the position of a Privy Postmaster in the General Post Office in Berlin in the 1850s.
In 1865, at the 5th conference of the German Postal Association in Karlsruhe, he makes the decisive proposal - the introduction of a "Postblatt". A piece of white cardboard, simple, without illustration. But with a stamp already stamped on it. The perfect alternative to the letter, especially for the broad mass of the population: the Postblatt would be easier to send, shorter in content and cheaper.
But the conference topics do not like the idea: should everyone now be able to read the content of a message? "Indecent" is their verdict. Another fear is that postal revenues will collapse if the postage for postal gazettes costs only half as much. His superiors reject Stephan's proposal.
When the so-called correspondence card began to gain acceptance in Austria-Hungary in 1869, the time of the postcard also came in Germany. Heinrich Stephan has meanwhile risen to the position of General Postal Director of the North German Confederation and introduces the card in 1870.
The cards sell like hot cakes - more than 45,000 cards are sold in Berlin even before the new letter form officially comes into force. At that time, however, the Berliners did not write from vacation, but shared everyday things with each other. What they are doing at the moment, when they have time for a meeting - this is how Heinrich Stephan quasi justifies the postal precursor to the text message (SMS).
1881
Electric streetcar
Today, it is impossible to imagine the Berlin cityscape without them: the yellow cars of the streetcar, which today mainly operate in the eastern part of the city. Whether night owls on their way to the club, tourists in search of the most exciting sights or employees at the end of the day on their way home - the 22 lines of the streetcar bring them all safely through Berlin.
The history of this mode of transport is inseparably linked to the capital: the first electric streetcar ran here in 1881 before it began its triumphal procession around the world.
This success is no coincidence, as two of the most common propulsion methods used up to that time have decisive disadvantages.
Horses, which pulled streetcars on rails in Berlin from 1865 onwards, did not have enough power to pull the carriages uphill.
Another drawback: their horse droppings pollute the city streets.
The steam technology used as an alternative, on the other hand, disturbs the inhabitants by the noise and flying sparks.
During this time, Berlin's population continues to grow, and the need for transportation in the city increases.
Werner von Siemens finds the solution
In 1866, the engineer, who had a decisive influence on Berlin from the very beginning with his inventions, succeeded in generating electricity with a direct current motor. This meant that, theoretically for the first time, there was enough energy to power streetcars with an electric motor.
In 1881, after years of tinkering, the maiden voyage of the first electric streetcar takes place in Lichterfelde. With a maximum speed of 2 kilometers per hour, the Siemens cars travel the 2.5-kilometer route between Lichterfelde train station and the Prussian Main Cadet Institute in Lichterfelde West.
After the solution of a number of technical problems, electric streetcar drives finally took hold in 1889 - and paved the way for Berlin's development into a modern metropolis.
Einen Nachbau der ersten elektronischen Siemens Lokomotive können Sie im Deutschen Technikmuseum ansehen. 
1891
The first gliding flight
To be able to fly like a bird is an old dream of mankind. Over the centuries, numerous inventors and engineers have been thinking about how it is possible to fly into the air and see the world from above.
As late as 1873, the physicist Hermann von Helmholtz said that a human being could never maintain his own weight at altitude in the long term. On a small hill in the south of Berlin, a man proves that it is possible.
Otto Lilienthal, son of a merchant from Anklam, has dreamed of flying since childhood. He moves to Berlin and becomes an engineer. Together with his brother Gustav, he runs a heating factory in Köpenicker Straße and tinkers on the side with various inventions, including the anchor stone construction kit for children, which is still sold today.
But his great dream always remains flying. Lilienthal observed storks in flight at an early age and thought about the connection between the air currents around the slightly curved wings and lift. In 1889 he published his most important work "The Flight of Birds as the Basis of the Art of Flying". In 1893 Otto Lilienthal produced the world's first serially manufactured aircraft, the normal glider.
The Fliegeberg in Lichterfelde is created
In 1894, he had a 15-meter-high hill, the "Fliegeberg", built in Lichterfelde. From its top, Lilienthal swings himself into the air in more than 2000 flight attempts. In this way he tests whether his self-made constructions are airworthy. He invites the press and, under great public interest, demonstrates a successful gliding flight on June 29, 1895.
Lilienthal's dream costs him his life
Only one year later, his dream cost him his life: on August 9, 1896, Lilienthal crashed during a flight near the town of Stölln and succumbed to his injuries the next day. The flying mountain later becomes part of the Lilienthal Park in Berlin-Lichterfelde. On its top, a bronze globe commemorates one of the most important pioneers in the history of aviation.
1895
Birth of German film in Berlin  
"Moving pictures in life size I promised you, a world sensation. And I ask you: Did you get a world sensation?"
This is what the director of the Berlin Varieté Wintergarten asked the 1500 invited guests on November 1, 1895, who had just witnessed the world's first public presentation of moving pictures.  
The enthusiasm of the audience speaks for itself: Yes, it was a world sensation. The screening lasts a total of 15 minutes and eight short scenes can be seen. Accompanied by live piano music, the visitors see, among other things, sequences entitled "Italian Peasant Dance" and "Boxing Kangaroo". Watching an event that does not take place in front of the eyes, but only on the screen - there has never been anything like this before.  
Behind the sensation are two Berlin brothers, Max and Emil Skladanowsky. Above all Max likes to tinker. His training as a glass painter and his knowledge of photography awaken in him the desire to bring pictures to life. His first forerunners are so-called "fog pictures", which create the illusion of movement by superimposing painted glass plate projections. But the technique has its limits.  
Max Skladanowsky searched further and built a double projector in 1895. He perforates the individually shot images and reinforces the holes with shoe eyelets. He calls the apparatus "bioscope" (Greek for life viewer).  
After the huge success in the winter garden, the Skladanowskys are euphoric and apply for a patent for the invention. What they do not know at this point: only two months later, on December 28, 1895, another pair of brothers, Auguste and Louis Lumière, present an invention called the cinematograph in Paris. The apparatus is technically superior to the bioscope, as the Skladanowskys admit. Throughout their lives, they argue about the recognition of their services to the beginning of film, both with the Lumières and with the Berlin film pioneer Oskar Messter.  
Even if their invention quickly becomes obsolete: on this autumn evening in the Varieté Wintergarten, they are the first to teach the pictures how to walk.  
1900
Elektrischer Haartrockner
Die Geschichte des Hairstylings ist so alt wie die Menschheit. Lang, kurz, lockig, glatt – die Art der Frisur drückt über Jahrtausende hinweg die Persönlichkeit und das Modebewusstsein ihres Trägers aus. Unzählige Hilfsmittel denkt sich der Mensch aus, um die Haarpracht zu gestalten. Doch eins gelingt für lange Zeit nicht: Haare nach dem Waschen schneller zu trocknen.  
Ende des 19. Jahrhunderts finden erste Versuche statt, das Problem anzugehen. Mit heißem Wasser gefüllte Porzellanbürsten und riesige Standtrockner wie der des Franzosen Alexandre Godefroy bieten noch keine massenmarkttaugliche Lösung.  
1899 dann kommt die entscheidende Erfindung von der Berliner Firma AEG.  Die Firma versorgt über die Berliner Electricitäts-Werke die ganze Hauptstadt mit Strom. Die Ingenieure der AEG tüfteln unentwegt an Möglichkeiten, elektrischen Strom für den privaten Verbrauch nutzbar zu machen. Der Markt für privat verwendbare Haartrockner bietet riesiges Potential.  
Die Erfindung der AEG, die "Heißluftdusche", ist anfangs noch nicht besonders handlich – sie wiegt stattliche zwei Kilogramm.  Zu Beginn bewirbt die AEG das Gerät nicht nur als Haartrockner, sondern auch als medizinischen Apparat zur Linderung von Muskelverspannungen, Rheuma und Furunkel.  
Die Luft aus der Heißluftdusche ist bis zu 90 Grad heiß, was die Gefahr von Verbrennungen birgt. In der AEG-Chronik zum 100-jährigen Bestehen des Produkts heißt es über den Trockner:
"Ein heißer und ungestümer Kamerad, der damals nur für das mutige Frauchen geeignet war".  
Es folgen zahlreiche Verbesserungen, in den 1930er Jahren frisieren Frauen in Berlin damit ihre Bubiköpfe. Ab den 1950er Jahren ist der Haartrockner kein Luxusprodukt mehr, sondern Massenware. Zu diesem Zeitpunkt hat er längst seinen Siegeszug um die Welt angetreten. 
Übrigens: schon 1909 lässt die Berliner Firma Sanitas den Markennamen "Fön" eintragen, in Anlehnung an den Föhn, einen warmen und trockenen Alpenwind. Nach der Übernahme von Sanitas in den 1950er Jahren gehört das Markenrecht der AEG. Der Begriff Fön, der im deutschen Sprachraum synonym mit Haartrockner verwendet wird, beschreibt also streng genommen ein Produkt einer Berliner Firma. 
1903
Die Thermoskanne
Kaum ein Haushalt kommt ohne aus – Thermoskannen halten heiße Getränke warm und verhindern, dass kalte Flüssigkeiten sich erwärmen. Dieses Haushaltsutensil, genutzt von Milliarden Menschen weltweit, stammt ursprünglich aus Berlin.  
Anfang des 20. Jahrhunderts entwickelt der Erfinder Reinhold Burger sogenannte Dewar-Gefäße weiter. Die Gefäße, benannt nach ihrem englischen Erfinder James Dewar, bestehen ursprünglich aus zwei ineinander gesetzten Glasgefäßen. Zwischen den Gefäßen sorgt ein Luftvakuum dafür, dass Stoffe im Innern wärmeisoliert sind. Das Problem: für den Transport sind Dewar-Gefäße zu zerbrechlich.   
Reinhold Burger baut auf diesem Prinzip auf. Ursprünglich stammt er aus Glashütte, einer Glasmachersiedlung nahe Berlin. In der Hauptstadt macht er eine Lehre zum Glastechniker, der Umgang mit dem zerbrechlichen Material liegt ihm also im Blut. 1894 eröffnet er Berlins erste Glasinstrumentenfabrik.  
Wenige Jahre später hört Burger davon, dass es dem Eismaschinenhersteller Carl von Linde gelungen ist, Luft zu verflüssigen. Ein großer Sprung nach vorn in Zeiten, in denen Menschen immer häufiger ihre Nahrung durch Kühlen haltbar machen. Aber: flüssige Luft hat eine Temperatur von -194,5 Grad und es ist äußerst schwierig, sie aufzubewahren oder zu transportieren. Burger bietet von Linde an, passende Transportgeräte zu liefern.  
Burgers Kannen sind eine Weiterentwicklung von Dewars Prinzip. Seine Gefäße bestehen aus Hartglas, haben eine Silberbeschichtung und ein schützendes Gehäuse aus Metall. Er will ihre Brauchbarkeit für das Geschäft mit von Linde testen, hat aber keine verflüssigte Luft zur Verfügung. Stattdessen nutzt er kalte und heiße Getränke – die noch nach 24 Stunden beinahe die ursprüngliche Temperatur haben. Eine nützliche Eigenschaft, die Burger eher nebenbei entdeckt.  
1904 meldet er seine Isolierflasche beim Patentamt an – Markenname "Thermos", nach dem griechischen Wort für Wärme. In Deutschland läuft der Verkauf zunächst schleppend, 1907 verkauft Burger das Patent an Firmen in den USA, England und Kanada. Von hier aus tritt seine Erfindung den Siegeszug um die ganze Welt an. 
Im Museumsdorf Baruther Glashütte erfahren Sie mehr über Reinhold Burger und können sich originale Exponate des Erfinders ansehen.
1908
Ohropax Gehörschutz
Berlin, um die Jahrhundertwende: Maschinen rattern in den Fabriken, motorisierte Fahrzeuge erobern neben Pferdekutschen die Straßen, es läutet und tutet überall. Für gestresste Großstädter wird der Lärm zu einem Problem, denn an Schlaf ist in manchen Teilen der Stadt nicht zu denken. Von konzentriertem Studieren und Arbeiten ganz zu schweigen.  
Kein Wunder, dass in dieser Zeit verschiedene Wege gesucht werden, Lärm zu dämpfen: Wattebinden um den Kopf, Kugeln aus Gummi, Metall oder Filz im Gehörgang. All diese Ansätze sind noch nicht sehr zufriedenstellend.  
Die Lösung für das Problem kommt von Maximilian Negwer, einem Apotheker aus Schöneberg. In der Bülowstraße führt er eine "Fabrik pharmazeutischer und kosmetischer Spezialitäten", wo es Hustensaft und selbstgemachte Cremes zu kaufen gibt. 1907 meldet Negwer ein Patent für "Ohropax" an.  
Der Name ist Programm, er setzt sich zusammen aus "Ohr" und "Friede" (lat. Pax). Mit diesem Markennamen macht Negwer jedem Käufer quasi das Versprechen, dass er mitten im Lärm endlich Ruhe finden kann.  
Bei Ohropax handelt sich um Stöpsel aus synthetischem Wachs, die mit Vaseline und Baumwolle gestreckt sind. Im Gehörgang passt sich das Wachs aufgrund der Körpertemperatur perfekt an, ohne zu schmelzen. Es riegelt das Ohr hermetisch ab und dämpft so alle Geräusche.  
Die Inspiration für seine Erfindung findet der klassisch gebildete Apotheker Negwer bei Homer: in Homers Odyssee verschließt Odysseus seinen Gefährten die Ohren mit Wachs, um sie vor dem betörenden Gesang der Sirenen zu schützen.  
Ein Einfall, der sich auch in der Moderne als äußerst nützlich erweist. Der sensible Literat Franz Kafka schreibt in einem Brief: "Ohne Ohropax bei Tag und Nacht ginge es gar nicht."  
Schon wenige Jahre nach der Markteinführung von Ohropax geht die Anwendung weit über das Dämpfen des Alltagslärms hinaus: als der Erste Weltkrieg ausbricht, nutzen viele Soldaten die kleinen Wachspfropfen, um ihr Trommelfell vor bleibenden Schäden zu bewahren – unter dem Werbeslogan
"Hast du Ohropax im Ohr, kommt Dir Lärm wie Stille vor"  
Auch wenn es heute eine Vielzahl anderer Ohrstöpsel gibt, aus Schaumstoff, Kunststoff oder Silikon: die originalen Wachs-Ohrstöpsel von Ohropax sind nach wie vor eines der beliebtesten Produkte auf dem Geräuschschutz-Markt.  
1916
Nahtloses Kondom
Für die längste Zeit der Menschheitsgeschichte geht Sex immer auch mit gewissen Risiken einher: einer ungewollten Schwangerschaft und der Übertragung von Geschlechtskrankheiten. Immer wieder gibt es Versuche, das Risiko zu vermindern, durch die Verwendung von Barrieren aus Schweinsdärmen, Fischblasen, Leinen und Leder. Sowohl der Schutzfaktor als auch die Praktikabilität sind begrenzt.  
1893 gelingt es dem Amerikaner Charles Goodyear, Kautschuk zu vulkanisieren und damit Gummi zu produzieren. Das Material eignet sich viel besser zur Herstellung von Präservativen als alle bisher verwendeten. Doch die ersten Proto-Kondome bestehen aus zusammengenähten Gummi-Streifen. Die Nähte kratzen und vermindern die Sicherheit des Produkts. Es bleibt sogenannte "Bückware", die unter dem Ladentisch den Besitzer wechselt.  
Erst Anfang des 20. Jahrhunderts kommt die entscheidende Erfindung aus Berlin. Der Gummifabrikant Julius Fromm stellt die ersten nahtlosen Kondome her.  
Fromms Geschichte zeugt von echtem Unternehmergeist. Der Sohn armer jüdischer Einwanderer belegt Abendkurse in Chemie, um sich über die Grundlagen der Kautschukverarbeitung zu informieren und gründet 1914 im Prenzlauer Berg das erste "Fabrikations- und Verkaufsgeschäft für Parfümerien und Gummiwaren". 
Für die Herstellung der "Gummis" tunken seine Mitarbeiter Glaszylinder in eine Kautschuklösung, vulkanisieren die Lösung, rollen sie ab und bestäuben sie mit Gleitmitteln – fertig sind die ersten industriell erzeugten Kondome.  
1916, mitten im Ersten Weltkrieg, bringt der Erfinder sie unter dem Namen "Fromms Act" auf den Markt. Der Zeitpunkt ist perfekt: in den überwachten Soldatenbordellen herrscht aufgrund der grassierenden Syphilis Kondompflicht. Fromms Produkt findet reißenden Absatz und 1919 stellt seine Firma bereits 150.000 Präservative her – pro Tag.  
Nach dem Krieg lockert sich im Berlin der 1920er Jahre die Sexualmoral, und "Frommser" werden zum Synonym für Kondome, verewigt in Kabarettliedern wie "Wenn's euch packt, nehmt Fromm's Act" oder "Fromms zieht der Edelmann beim Mädel an".  
Julius Fromms Erfindung ist in ihrer sozialen und medizinhistorischen Bedeutung kaum zu überschätzen. Umso tragischer, dass die Nationalsozialisten ihn zwingen, seine Firma 1938 zu einem Spottpreis zu verkaufen und nach England zu fliehen.
Dort erlebt er zumindest noch das Ende des Krieges, wenige Tage später stirbt er am 12. Mai 1945. Heute erinnert ein Stolperstein in der Friedrichshagener Straße 38 in Köpenick an Julius Fromm. 
1930
Fernsehen
Auch im Digital-Zeitalter ist es noch immer die beliebteste Freizeitbeschäftigung der Deutschen: das Fernsehen. Ein wichtiger Beitrag zu seiner Entstehungsgeschichte kommt aus Berlin. 
Anfang des 20. Jahrhunderts gibt es zwei relativ neue Unterhaltungsmedien: Film, der noch auf Kino-Vorführungen beschränkt ist und Radio, mit dem Menschen über Funkwellen bei sich zuhause Sendungen hören können. Die Frage ist: gibt es eine Möglichkeit, auch bewegte Bilder über ein Gerät zuhause zu sehen? Und ein Geschehen sogar live, während es sich ereignet, zu verfolgen? 
Der in Hamburg geborene Tüftler Manfred von Ardenne macht sich daran, eine Lösung für das Problem zu finden. Erste Erfahrungen hat er schon mit der Technik von Radioempfängern. Für die Firma Loewe entwickelt er eine verbesserte Version der Braunschen Röhre. Das bringt ihm in jungen Jahren schon genug Geld für eine Villa mit Labor in Berlin-Lichterfelde ein.  
Dort inspiriert ihn 1928 ein Besuch auf der Internationalen Funkausstellung. Er sieht Apparate, die mit mechanischen Mitteln Bilder übertragen, basierend auf der Technik eines anderen Wahlberliners, des Technikers Paul Nipkow. Die Bilder sind etwa so groß wie eine Postkarte, verwackelt und unscharf.  
Von Ardenne sucht nach einem Weg, die Bildübertragung stattdessen elektronisch zu steuern. Die wichtigste Komponente seines Fernsehapparats ist eine Braunsche Röhre, die einen gebündelten, lenkbaren Elektronenstrahl erzeugen kann.  
Dieser Strahl zeichnet ein zeilenförmiges Zickzack-Muster auf dem Leuchtschirm und erzeugt dadurch viele vereinzelte Bildpunkte, die das menschliche Auge zu einem Bild zusammensetzt. Ab 25 Bildern pro Sekunde nimmt das Gehirn die Bilder nicht mehr vereinzelt, sondern als sich bewegenden Film wahr.  
Von Ardennes Erfindung hat viele Vorteile: die Auflösung ist höher und das Bild ist größer und heller als bei mechanischen Übertragungen. Ein weiterer wichtiger Punkt sind die niedrigeren Produktionskosten.  
Schnell tritt das elektronische Fernsehen in den 1930er Jahren seinen Siegeszug an. Auch die Nationalsozialisten erkennen das propagandistische Potential des neuen Mediums. Sie nutzen es, um die Olympischen Spiele in Berlin 1936 zu übertragen. Nach dem Zweiten Weltkrieg wird das Fernsehen schnell zu dem wichtigsten Massenmedium des 20. Jahrhunderts.