10 reasons to take a class trip to Berlin in October
Come for Halloween, adventures, or kites!
There are many good reasons to schedule your school trip to Berlin in October instead of summer. As temperatures drop, city walks and sightseeing tours are more pleasant and autumn features a full calendar of events. Many events that were sold out in summer will have tickets available in autumn.  Interesting trade fairs and numerous festivals take place in autumn, plus you can celebrate German unity on 3 October at the Brandenburg Gate or come for some spooky Halloween fun.
1. Day of German Unity
October starts with celebrations around Brandenburg Gate and Straße des 17. Juni marking the anniversary of German reunification in 1990. The three-day festival not only offers numerous activities for children and young people, but also will help your class understand the history that led to German division and reunification and the importance of historical memory. The crowning event is the big concert on the evening of 3 October.
2. Halloween

The last day of October is Halloween. If you are coming with younger students, then events such as the children's Halloween at Filmpark Babelsberg or a train ride through the spooky Wuhlheide are good choices. High school students might enjoy a fancy dress party or a taking a nighttime crawl through the creepier places in the city's history. The Halloween Run at Volkspark Jungfernheide is another highlight for a school trip to Berlin in October.
3. Fairs of lights
If you want to experience and photograph the city's landmarks in a truly special light, October is the month when two major artistic lighting spectacles take place: Berlin leuchtet and the Festival of Lights.
4.

Careers fairs
If your students are about to leave school, they will enjoy a careers fair. Several take place in October and are good reasons to make a school trip to Berlin. Stuzubi, Jobmesse Berlin, JuBi, and Deutsche Gründer- und Unternehmertage all offer good insights into the world of work and apprenticeships in Germany.
Instead of or in addition to a careers fair, Comic Con is certainly a good reason for many teenagers to want to come to Berlin in October. This show covers everything related to comics, mangas, and superheroes and it draws hundreds of people dressed as fantasy figures or comic heroes. An absolute must for every nerd.
5. Visit to the airport
If you want your school class to take a look behind the scenes of an airport, then October is the right time because that's when the next tour openings are available. A visit to Lufthansa's maintenance hangar or the airport fire brigade at Schönefeld Airport is a real experience. Afterwards, stay on the topic of flying and head to Tempelhofer Feld, the former airport in West Berlin, and fly kites, an absolute must-do in autumn.
6. The most beautiful photos in autumn
City walks also have their special charm in October. As the leaves turn to shades of red and brown, they create many wonderful photographic motifs around the sights of our history-laden metropolis. If some of your students are especially interested in photography, you won't want to miss out on EMOP: the European Month of Photography. The 8th outing for this event offers an extensive programme with renowned artists from around the world.
7. Flea markets
If the weather plays along, it can be a lot of fun to spend some time browsing such popular flea markets as those at Boxhagener Platz or Mauerpark. People enjoy using the last warm rays of the sun to continue sipping coffee at cosy cafés around the city.
8. Attractions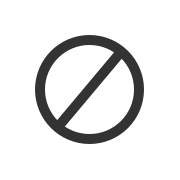 Should the weather not cooperate, have a few indoor attractions ready as back-ups. Older students can dive into the darker chapters of the city's history at Berlin Dungeon, take selfies with their favourite celebrities at Madame Tussauds' famous waxworks, or learn more about wartime bunkers at Berliner Unterwelten. Younger students will be super-excited to head to the new Little Big City, where detailed miniature cityscapes with fascinating light and sound effects tell the exciting story of Berlin. Another recent trend is an escape room, where you can build team spirit by working together on clues to escape your jailers. Many make special reference to Berlin knowledge for a truly different kind of quiz.
9. Museums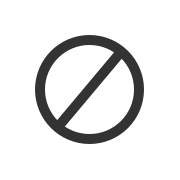 Interactive museums such as the GDR Museum or The Story of Berlin are further options for spending time indoors in autumn. All of these highlights also offer special guided tours or workshops for school classes. Besides the institutions on the world-famous Museum Island, contemporary art museum at Hamburger Bahnhof, the masterpieces at the Gemäldegalerie, and the decorative arts at the Kunstgewerbemuseum are just some of the possibilities.
10. Evening programme
As the sun sets, it's time to head to the theatre, for example to a grand Vegas-style show at Friedrichstadt-Palast or Theater am Potsdamer Platz or for some silliness with the Blue Man Group at Stage Bluemax Theater. The Friedsrichstadt-Palast is famous for its impressively massive shows and will be debuting the unbelievably colourful splendour of its new spectacle Vivid in autumn 2018.
The city's many other theatres also present exciting productions of classics and new plays, mostly in German, of course.

We have also compiled further tips for things to do in the evenings with your school class.
Travel to the capital well prepared
We recommend arranging your school trip to Berlin well in advance. Many events, workshops, or guided tours for youth groups are booked up early and discounts for your group are often only available in advance.
Ask us for our insider tips to make your planning much easier. Use public transport to make your way to the sights and other attractions on your agenda at any time of the day. Here, too, it's worthwhile being well prepared, especially since student or group tickets offer considerable savings.