Summer in Berlin is just around the corner and we have picked out many exciting and fun activities for you. Many museums offer workshops for families, children and young people during the summer holidays. You can also do lots of things outside. We'll tell you the best tips for outdoor activities and things to do with your friends - including where you can party from the age of 16 this summer. Enjoy the summer and have a great summer holiday in Berlin!
Tip 1: Get out into the studio!
During the summer holidays, the Kolonnadenhof of Museum Island becomes an open-air studio. Discover the artist:in you. At "Raus ins Atelier" you are invited to paint, model, collage and much more. As a stimulus, you can admire the objects and artworks from different perspectives. The activities start every hour.
When: from 12 July to 20 August, always on Tuesday, Thursday and Saturday, every hour at 12 p.m., 1 p.m. and 2 p.m.
Where: Bodestraße 1-3, Mitte
Tip 2: Celebrate at the SIO Festival
If you are at least 16 years old and like to dance and party, you have already fulfilled all the requirements: Welcome to the SIO FESTIVAL! Fun is guaranteed: A great stage show with lots of special effects awaits you in the open air. Dance to well-known hip hop live acts and experience national and international festival DJs. LED walls bring them close to you - good, because around 10,000 guests are expected. The atmosphere culminates in a mega fireworks display in the night sky. 
When: Saturday, 13 August
Where: Central festival site Berlin
Tip 3: Digital Kitchen - You (don't) play with food
A journey into the world of virtual treats: Food in video games is mostly used for regeneration or only as decoration. The Computer Games Museum is dedicating a diverse special exhibition to the relationship between food and games. Let the virtual treats whet your appetite.
When: Daily 10 a.m.-8 p.m.
Where: Karl-Marx-Allee 93a, Friedrichshain
Tip 4: Artistic development at the Museum Barberini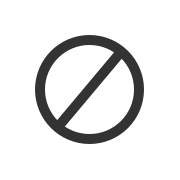 Visit the Museum Barberini. In the guided tours for families and children, the selected works of art in the current exhibition and the Impressionism collection are explained in an age-appropriate way. You can also create your own works of art. At the end, you will have the opportunity to look at the paintings in the original and walk through the exhibition rooms on your own.
When: Every Saturday and Sunday at 2 pm
Where: Humboldtstraße 5-6, 14467 Potsdam
Tickets for the Museum Barberini
Tip 5: A Culinary Journey to Italy
At the cooking workshop in the children's museum under the roof (Kindermuseum unterm Dach) in the old malthouse in Lichtenrade, you will learn how to prepare a climate-friendly pizza. You will also learn a few words of Italian. Buon appetito!
When: Every Friday during the summer holidays from 10 a.m. to 1 p.m.
Where: Steinstraße 41, Lichtenrade
Tip 6: Cool off in the summer heat
Bathing fun for family, friends and children. At Strandbad Orankesee you can expect a beach, a 52-metre-long water slide, a large sunbathing lawn and, of course, something to eat in between. You also have the opportunity to play sports - there are table tennis tables and a beach volleyball court. A perfect place to cool off on those hot summer days. You can find even more options for a refreshing dip in the cool water on our Berlin swimming map.
When: Daily except Mondays from 10am-1pm
Where: Gertrudstraße 7, Hohenschönhausen
Tip 7: Say it with a flower
In this workshop at Haus Bastian, you will get to know different plants and their meaning better through touching and smelling. A great inclusive offer for families and children with and without disabilities. At the end, you will create a colourful collage that is an expression of your own personal message. Think about what you want to express through the plant.
When: Every second Sunday from 26 June at 12 noon and 2 p.m., last workshop on 30 October.
Where: Am Kupfergraben 10, Mitte
Tip 8: Island adventure with the family
A great adventure awaits you with lots of fun activities such as juggling, acrobatic tricks and cooking like in prehistoric times. With all the adventures, you also need to cool down in between, so what would an island trip be without a swim? Pack your swimsuits, uncover the secret of the Green Heart and explore the jungle and desert.
When: Saturday 9 July to Sunday 21 August, Tuesday to Friday 10 a.m. - 5 p.m. and Saturday/Sunday 12 p.m. - 6 p.m.
Where: Straße zum FEZ 2, Köpenick
Tip 9: Robots and axolotl dolls
Do you dream of flying, do you want to show robots the way or do you want to make your own cute little sock puppet? Then come and visit the German Museum of Technology during the summer holidays. Workshops, demonstrations and walks around the grounds are guaranteed to awaken your exploratory spirit. You can find an overview of the activities on offer in the Museum of Technology's calendar. Registration is not necessary. All you need is an admission ticket to join in.
When: Tuesday to Friday 9 a.m. - 5.30 p.m., Saturday, Sunday, public holiday 10 a.m. - 6 p.m.
Where: Trebbiner Straße 9, Kreuzberg
Tickets for the German Museum of Technolog
Tip 10: Scavenger hunt through Berlin
Puzzle and detective audio tours through Berlin: Explore many different routes that you can walk, for example in and around the government district. Exciting puzzles and fun tasks await you. 
When: You can decide for yourself 
Where: Depends on the tour package
More city rallies and Escape Rooms
Tip 11: Lego Dots model building workshop
Make your own Lego bracelet at the Lego Discovery Center. In the colourful festival trolley, you can pick out the "dots" in a variety of colours and take the bracelet home with you at the end. You can also let your imagination run wild at the large construction tables: Whether you want to build a UFO, a pony farm or a skyscraper, you can assemble anything from the colourful bricks. And there's even a test track for rolling speedsters. Book yourself a time slot.
When: Only while stocks last
Where: Potsdamer Strasse 4, Tiergarten
Tickets for Legoland Discovery Center
Find more attractions for kids in Berlin here.