It's hot in Berlin - this increases the appetite for delicious ice cream and the desire to visit our favourite ice cream shops in Berlin. There are countless ice cream shops in Berlin. Whether creamy ice cream, fruit, soft or water ice cream, whether classic chocolate, vanilla, strawberry or extravagant varieties such as Prosecco mint - we have tried everywhere and present you here a small selection of the best Berlin ice cream parlours: These are our top 11 places in Berlin where you can eat delicious ice cream.
Tip 1: Hokey Pokey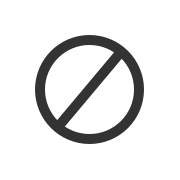 The Hokey Pokey in Stargarder Straße in Prenzlauer Berg is well known far beyond the borders of the district. Many say it offers Berlin's best ice cream. That means: queuing up is compulsory here. Of course there are the classic varieties, but why it is really worth going to hockey pockey are the special, unusual varieties, for example Indian mango and French chocolate.
Where: Stargarder Straße 73, Prenzlauer Berg, Tram 12 Stargarder Straße
When: daily 12 - 10pm
Tip 2: Tribeca
The Tribeca has only been around since summer 2017 and is already my favourite ice cream parlour in Berlin. Here you will find vegan ice cream without sugar - so here you can feast without a guilty conscience. Anyone who thinks vegan ice cream is always just fruit sorbet will be taught a better way in Tribeca. The ice cream is handmade and is made from nut milk, coconut oil and cocoa butter, so that it is beautifully creamy. My favourite varieties are Pistachio Lucuma, Raw Chocolate and Coldbrew Coffee.
Where: Rykestraße 40, Prenzlauer Berg, Tram M2 Marienburger Straße
When: Monday to Thursday, 1 pm - 8 pm, Friday and Saturday 12 pm - 10 pm, Sunday 12 pm - 8 pm
Tip 3: Eismanufaktur
In the small junction of Auguststraße stands the probably smallest ice cream factory in town, with the tastiest mango ice cream far and wide. It is so narrow here that only the ice chest and the golden chandelier floating above have room. Thanks to the dead end, however, you can lick your ice while sitting on the edge of the pavement or in the shade of the trees on the playground opposite.
Where: Auguststraße 63, Mitte, S/Tram Oranienburger Straße, aber auch in Friedrichshain, Kreuzberg, Rixdorf, Kreuzkölln und Wedding
When: daily 12 - 9 pm
More Info about Eismanufraktur Berlin
Tip 4: Florida ice cream
The Berlin ice cream factory Florida-Eis is one of the oldest in the city and has its headquarters in Spandau. Florida ice cream was first sold in 1927 at the Regina cinema. Today, in addition to the ice cream café in Klosterstraße, the approximately 80 different varieties are available in three other stores and in the retail trade. The secret of creamy delicacy? For the production butter is used instead of vegetable fat. Especially delicious: chocolate.
Where: Klosterstraße 15, Spandau, S/U Spandau
When: daily 12 - 10 pm
More info about Eiscafé Florida
Tip 5: Fräulein Frost
In Fräulein Frost you can taste homemade organic milk ice cream and vegan fruit sorbets. Every day there are different kinds here. The ice cream parlour is equally popular with Neukölln hipsters and families with children. If you like unusual types of ice cream, I can recommend strawberry basil and chocolate ginger. With each visit to Miss Frost you will certainly be able to try new creative and exotic creations. The location near the Landwehr Canal is unbeatable, especially in summer.
Where: Friedelstraße 38, Neukölln, U8 Schönleinstraße
When: Monday - Friday from 1 pm, Saturday and Sunday from noon
More info about Fräulein Frost
Tip 6: Tanne B
Berlin ice cream producer Tanne B has been producing its own ice cream at Lausitzer Platz in Kreuzberg since 2004. The manufacturers attach importance to fresh and high-quality ingredients. In addition to the classics chocolate, vanilla and strawberry, you will also discover special types of ice cream time and again. What I particularly like is that the ice cream shop also takes care of the environment, be it with green electricity, less plastic waste or discounts for everyone who brings their own cup and does not use the to-go cups.
Where: Eisenbahnstraße 48 am Lausitzer Platz, Kreuzberg, U1/U3 Görlitzer Bahnhof, and close to Marheineke Markthale and in Charlottenburg
Wann: daily 10 am - 10 pm
Tip 7: Sweet2Go
At the popular Ludwigkirchplatz in the heart of Wilmersdorf you can try the ice cream of the ice cream factory Sweet2Go. Only seasonal organic products are added to the delicious ice cream - and you can taste it. Especially great: even the ice cream wafers are baked here. You will find a dozen of the 30 different types of milk and fruit ice cream in the bar every day.
Where: Pfalzburger Straße 79, Wilmersdorf, U1 Uhlandstraße
When: daily 10 - 8 pm
Tip 8: Vanille & Marille
Vanille & Marille now has six shops in Berlin and one in Potsdam - and over time has become a real Berlin institution. The range of spectacular varieties inspires me every time, just doesn't make my decision any easier. My favourites include yoghurt with passion fruit, vegan chocolate with mint and walnut with fig. Brings hunger to the tasting of several varieties.
Where: Hagelberger Straße 1, Kreuzberg, U6/U7 Mehringdamm, and in Reichenberger Straße and Schlesische Straße in Kreuzberg as well as in Schöneberg, Steglitz, Tempelhof and Potsdam
When: daily 11am - 11pm
More info about Vanille & Marille
Tip 9: Aldemir
The Aldemir ice cream shop on Falckensteinstrasse in Kreuzberg stands out from afar with its lavish fruit decoration. Since 1989, delicious and special ice cream creations as well as homemade ice cream waffles have been produced here. The Aldemir offers you besides the ice cream also ice at the style, which I can really recommend. From fruit ice cream with banana, strawberry or coconut to milk ice cream in the varieties caramel, biscuit and ginger, there is something for every taste.
Where: Falckensteinstraße 7, Kreuzberg, U1 Schlesisches Tor
When: daily 10 am - 11 pm
Tip 10: Eiscafé Monheim
One of Berlin's oldest ice cream parlours is the Eiscafé Monheim in Wilmersdorf. Traditionally, quality ice cream has been produced here since 1928 - mostly according to the old family recipes of the founder Erna Monheim. The ice cream parlour is not known for unusual varieties, but rather for the classics. Guests love fruit ice cream with raspberry, cherries or blueberries and homemade brittle ice cream.
Where: Blissestraße 12, Wilmersdorf, U7 Blissestr.
When: daily 10 - 9 pm
More info about Eiscafé Monheim
Tip 11: Caffè e Gelato
Caffè e Gelato is a popular classic in Berlin's ice cream landscape. The most popular type of ice cream is certainly pistachio, which made the café famous throughout the city. The ice cream parlour produces real Italian ice cream with quality and fresh ingredients - naturally without colouring or preservatives. The Caffè e Gelato at Potsdamer Platz is currently under renovation, but you can visit the Caffè at Nollendorfplatz.
Where: Maaßenstraße 2, Nollendorfplatz, Tempelhof-Schöneberg
When: Monday - Saturday 10 - 9pm