Hooray December is here! And with it the reflective Advent and Christmas season in the capital. In addition to the festive highlights, there are countless possibilities in Berlin to find a suitable Christmas present, the tastiest mulled wine or the most beautiful Christmas market. Our tips for December - and of course also for New Year's Eve.
December at a glance
Tip 1: Christmas Markets
Find your favorite Christmas market yet? Admittedly not that easy with over 70 Christmas markets. From traditional and nostalgic to English and Scandinavian to urban and ecological - Berlin has a multitude of different markets to discover. There are creative crafts, design products, confectionery and culinary specialities on offer. In addition to Christmas stage shows, you can also look forward to carriage rides and ice rinks. Find out here which Christmas market suits you best.
When: All December
Where: Everywhere in the city
More information about Berlin's Christmas markets
Tip 2: New Year's Eve
The biggest party of the year rises at the Brandenburg Gate, when over a million people greet the New Year together with a colourful fireworks display. If you'd rather celebrate New Year's Eve indoors, you can choose between cool parties in Berlin's clubs or the Kulturbrauerei, elegant parties and balls or a candlenight dinner in the restaurant. Happy New Year to everyone.
When: 31 December
Where: Everywhere in the city
More information about New Year's Eve in Berlin
Tip 3:  Christmas Services
In all churches of the city they ring the bells for church services on holidays. Nativity plays and concerts also take place in the churches, whether in small churches in the neighbourhoods or in the magnificent Berlin Cathedral. You can find an overview of the church services on the websites of the Protestant church and the Archdiocese of Berlin.
When: 24 - 26 December
Where: In the Berlin churches
More information about Christmas in Berlin
Tip 4: Open Stores on Sundays in Advent
No matter how stressful Christmas shopping can sometimes be, it is somehow a part of it. And Berlin offers the perfect selection of great shopping opportunities: On two Sundays - 8 and 22 December - the doors to many shopping centres and shops in Berlin are open for business. So nothing stands in the way of a gift hunt. In addition to shopping, you can also stroll along the wonderfully illuminated streets of Berlin and forget the stress of shopping.
When: 8 and 22 December
Where: In shops, department stores and shopping centres
More information about Christmas Shopping in Berlin
Tip 5: Advent Concerts
Reflection and contemplation: With atmospheric concerts you can sweeten your Advent season. With jazzy melodies Andrej Hermlin and his Swing Dance Orchestra get you in the mood for Christmas. Christmas oratorios can be heard in the Konzerthaus, the Berlin Cathedral, the Gedächtniskirche and many other churches.
More information about concerts in the Advent season
Tip 6: 16. Original Roncalli Circus
A visit to the Roncalli Christmas Circus is one of the most beloved Christmas traditions of Berliners. In the festively decorated Tempodrom, the Roncalli Christmas Circus enchants the whole family with its poetry. Artists and clowns will take you on a magical journey to Winterwunderland. 
When: 19 December - 4 January
Where: Tempodrom, Möckernstraße 10, Kreuzberg
Tip 7: Louis Lewandowski Festival 2019
The Louis Lewandowski Festival shows you Israeli choral music in its various facets and all its richness. This year's focus on "Southern Stars" is dedicated to the synagogal music of composers from Southern Germany. At the Louis'Lab on 21 December in the Reinbeckhallen you will have the opportunity to sing together with the festival choirs. The festival ends with a big closing concert in the synagogue Rykestraße, with well-known choirs and soloists from the festival.
When: 20 - 23 December
Where: Various venues
Tip 9: Raffael in Berlin
To mark the 500th anniversary of Raphael's death on 6 April 2020, the Gemäldegalerie offers the unique opportunity to see five Madonna paintings together. In addition to the paintings from Berlin, the exhibition shows Raphael's Madonna with the Carnations from the National Gallery in London.
When: 13 December - 26 April
Where: Gemäldegalerie, Matthäikirchplatz 4, Mitte
Tip 10: Last chance: nineties berlin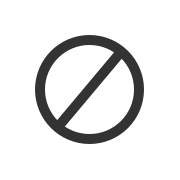 Only until December 29 do you have the opportunity to immerse yourself in the attitude towards life of the 1990s. In the multimedia exhibition nineties berlin, contemporary witnesses recall the turbulent period after the fall of the Berlin Wall, when Berlin became a city of freedom and a club metropolis.
When: until 29 December
Where: Alte Münze Berlin, Molkenmarkt 2, Friedrichshain
More information about nineties berlin
Tip 11: Christmas Garden  
The Christmas Garden transforms the Botanical Garden into an enchanted place after dusk. Light installations conjure up a magical atmosphere, illuminations and sparkling stagings in all colours create a true winter wonderland.
When: until January 5, 2020
Where: Botanical Garden, Unter den Eichen 5-10 or Königin-Luise-Platz, Zehlendorf
For even more information about what's on in December, you can always check our day-by-day tips on Berlin's biggest event calendar.