There are so many options, but we've put our heads together and selected our 21 favourite summer spots in Berlin. Haven't yet found your perfect summer spot? Check out our list: one of them might just be it! Here are our 21 favourite spots, both well-known and hidden away, for a relaxed summer's day in Berlin.
1. Holzmarkt
First the sunbeams glisten on the water of the Spree and a cold drink cools my hands. Later on I listen to the music and move further to the flickering campfire. Everywhere it smells of delicious delicacies, colorful lights illuminate the scenery of laughing people and rustic wooden buildings - for me that is the Holzmarkt in Friedrichshain, an artist community and living utopia right in the heart of the capital. And a place which is guaranteed not to be just on my favourite list for summer.
2. Charlottenburg Palace
Charlottenburg definitely deserves its spot on this list: the Baroque palace surrounded by outstanding gardens is particularly beautiful in summer.  
3. Babelsberg Palace and Gardens
With an exhibition entitled "The Green Prince and the Empress", the renovated pleasure gardens at Babelsberg Palace have opened their gates. Designed according to ideas of eccentric landscape designer Hermann, Prince of Pückler-Muskau, these gardens are just one small part of Berlin's and Potdam's royal palaces and gardens, now a UNESCO World Heritage Site.  
"Anyone who really wants to know me, must come to know my garden, because my garden is my heart." (Hermann, Prince of Pückler-Muskau)
And we can only say: the gardens on these palace grounds on the banks of the Glienicker See are fantastically beautiful! There's something new to discover around every corner here, from rose gardens in bloom, bubbly fountains, and rushing water features along the fairy-tale terraces with views of the hilly forests and lakes in the distance.
4. Treptower Park
Treptower Park is a popular spot for summer picnics and simply relaxing. Whether families large and small, friends kicking around a football, kids playing on the shade-covered lawns, or lovers watching the sun set over the Oberbaumbrücke from the river bank, it seems that all of Berlin comes to this favourite spot.  
5. Insel der Jugend (Isle of Youth)
It's just a short hop from Treptower Park to this island, a perfect spot to catch a movie on a warm summer's night, have a picnic, borrow a boat for a ride on the lake, or simple enjoy cake and coffee from the lakeside café.
6. Walking the banks of Rummelsburg Bay
From the Insel der Jugend, head over to Rummelsburg Bay in Lichtenberg, another one of our summer favourites. The walk along the northern half of the bay ends the walk at the power station or Hafenküche, serving not only breakfast but also a daily lunch menu for a good price and hearty dinners like fish and chips and roasted chicken at night. Add the light sparkling off the River Spree and it all adds up to a perfect summer's outing. P.S. Hafenküche also offers pre-packed picnic hampers, making it an ideal starting point for a walk or a boat trip.
7. Milchhäuschen, Weißen See
Weißer See in the northern district of Pankow is enjoying growing popularity with locals and visitors alike. The small lakeside café Milchhäuschen is a perfect spot to sip your latte macchiato and watch the rowboats pass by. Or you might want to join the party at Weißensee Beach directly opposite, with plenty of lounge chairs, a beer garden, and swimming. The fountains surrounded by the lush greenery complete what makes for a perfect idyll.  
8. Drei Schwestern, Kunstraum Bethanien, Kreuzberg
Little gems are hidden everywhere across Berlin. For example, you can find special exhibitions in Kunstraum Kreuzberg/Bethanien, located in a former hospital on Mariannenplatz. If you need a snack, the inner courtyard is home Restaurant 3 Schwestern, serving German cuisine and selected wines in a perfect summer ambience. But that's not all, the courtyard also hosts Kreuzberg's open-air cinema  in the summer months.
9. Lustgarten, Museum Island
The lawn in front of the Altes Museum is the perfect spot to take a break from all the sightseeing on Museum Island, whether it's the grand views from atop Berlin Cathedral or the romantic landscapes of a Casper David Friedrich. But this is more than just any lawn,  it's a wonderful bit of green with rainbow-coloured fountains and a relaxed atmosphere right in the heart of Berlin.
10. Listening to music on Monbijou Bridge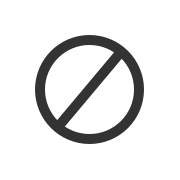 Not far from the Lustgarten is yet another beautiful spot on Museum Island. The bridge over the River Spree near the Bode Museum is used by many Berliners and people from all over the world for a break from their busy days, especially in summer. When the sun has set and the mesmerising shadows of the waves reflect on the walls of the Bodemuseum, the lights are turned on along the riverbank. and young and old head to the Pavillon of Theater an der Museumsinsel to spend a night dancing swing, tango, or salsa.
11. Gärten der Welt Berlin (Gardens of the world)
Whether sniffing flowers, bobsleighing or watching the sunset - here you will not only get your money's worth on hot summer days. The summer highlight for children is the 6,000 square meter water playground "Konrad's Journey to the South Seas". Tip: Pack your provisions and find a nice place in the shade - this has always been a tradition in the wonderful gardens of the world, which were extended again in 2017 in the course of the IGA Berlin.
12. Lietzensee
The Lietzensee is not far from City West's main shopping street Kurfürstendamm. Surrounded by a park, this crescent-shaped lake attracts people especially from Charlottenburg and Wilmersdorf seeking a green hideaway in the heart of old West Berlin. In good weather, the lakeside terrace at the Stella boat house is an ideal destination after a nice walk around the lake.
13. A stylish promenade along Savignyplatz
With good Italian restaurants, excellent bookshops, and many small boutiques to explore, Savignyplatz is much more than a small green oasis along Kantstraße in City West. It is one of my personal favourites for summer in Berlin. Nearby, you'll want to check out Bleibtreustraße, too, with its own boutiques, DIY craft shops, and cafés.
14. The Reichstag Lawn
Why is the lawn in front of the Reichstag one of our favourite places in summer? It's difficult to put into words: you'll just have to experience it for yourself! Especially in the evening, the atmosphere here is so peaceful and relaxed that we frequently succumb to temptation and take a quick break here after a long day's work. When things get really hot, the water fountains in front of the Chancellor's Office are a cooling attraction, and not just for the kids. And, if you're in luck, an ice cream cart will be on hand along the pavement.
15. Am goldenen Hirsch
Am goldenen Hirsch: the perfect spot to catch some rays, listen to the water in the fountain, or sip a drink in the shade of the (rather upscale) beer garden. All this and more is found at the eastern end of Rudolph-Wilde-Park directly opposite Rathaus Schöneberg.
16. Strandbad Wannsee
Don't forget to pack your swimsuit! Whether with or without kids in tow, the lakes that dot western Berlin are summer at its purest. In addition to Strandbad Wannsee, Krumme Lanke and Schlachtensee are some of our favourite spots in summer.
17. Müggelsee
The only Berlin lake that's larger than the Wannsee is the Müggelsee with over 7.4 km² (1800 acres) of water surface. No matter if want to jump into the water at the beach on a warm summer's day or rent a boat to explore the vast expanse of water. The Müggelsee is clearly one of Berlin's favourite places in the summer.
18. Märchenbrunnen, Volkspark Friedrichshain
Volkspark Friedrichshain is a park full of life. Located between the trendy districts Prenzlauer Berg and Friedrichshain , this is a green oasis in close proximity to busy Alexanderplatz. In the summer, the park is home to one of the most exciting open-air cinemas in Berlin. But you'll also want to take a magical detour to the Märchenbrunnen in the western part of the park. Visiting this fountain its fairy-tale characters and frogs is always a highlight of our summer in Berlin.
19. Park am Gleisdreick
The Park am Gleisdreieck has become a great spot for a quick workout just blocks from Potsdamer Platz. The park is full of skaters, children, dogs, cyclists, walkers, and joggers throughout the summer. This narrow stretch of former railway yards is perfect for doing whatever you like this summer. Free jumping equipment for children, tracks for skaters, volleyball courts, and lots of table tennis courts ensure that no one gets bored when visiting the 26 hectare park.  
20. Viktoriapark Waterfall
Maybe not the Victoria Falls of Africa, but definitely the most famous waterfall in Berlin in Kreuzberg's Viktoriapark. Admittedly, they are not quite as high and may not be as big, but they are worth the climb. This unique waterfall in the middle of the city is surrounded by lilac bushes, lush greenery, and offers great views over the city.
21. Pure freedom: Tempelhof Airport in summer
We can't skip this modern classic: whether you come here to picnic, do some gardening, roller skate, or cycle, this is summer at its freest.  Tempelhofer Feld is the former Tempelhof Airport and offers vast expanses that make you forget the hustle and bustle of the big city. A must-go destination, especially in the summer.   We could continue this list forever, with such entries as Badeschiff, beer gardens, Berlin zoos, and much more. For let's be honest: #BerlinSummer is really nice wherever you are. So what are your favourite spots for summer in Berlin?