Temperatures are low and the clouds are hovering over the city. But that's no reason to stay inside and sulk. There are a lot of things to do in Berlin even when the weather's not cooperating and more than just the great art in the city's museums. Here are 11 hotspots for cold days and warm hours in Berlin.
1.

Guided tour through the former airport Tempelhof

The huge public park has achieved cult status for Berlin inhabitants, but not too long ago passenger aircrafts have been rolling across the field. To discover the secrets of the historical building we highly suggest you to book a guided tour, which takes you inside the forgotten tunnels, stairways and bunkers of the former Nazi building. Plus: the tour will also take you on the rooftop of the building!
2. Bookstore Dussmann in Friedrichstraße
How about a stroll along Friedrichstraße? For book lovers, a visit to the Dussmann "culture department store" is definitely a must-do. And we have a real insider tip here to offer: the Dussmann department store is home of one of the most unusual foodspots in Berlin because between thousands of books there is a cute café located at the bottom part of a Vertical Garden. It's a paradise for cat lovers too - there's a cattuccino on the menue! Find more amazing foodspots Berlin here.
3. Chocolate and hot spiced wine
Another great spot to warm up along Friedrichstraße is Galeries Lafayette where you can get luxury goods and food from France. Make a small detour to Gendarmenmarkt, just a block and a half to the east, and there are two shops that could simply save the day: the chocolatier Rausch has chocolate in abundance and at Ritter Sport you can even make your own custom chocolate bar. Tip: The Berlin Welcome Card offers a special discount for the chocolate world of Ritter Sport.
And if you're still too cold, try this real insider tip: an exquisite orange mulled wine in the splendour of the Westin Grand Hotel lobby, sure to eliminate any lingering signs of frostbite. If you're ready to indulge even more, take a look at the menu of the hotel's restaurant Relish.
4. Kaffeerösterei
There's nothing like the smell of freshly ground coffee! Devotees of the cult beverage will want to make their way to the traditional Berliner Kaffeerösterei. This shop offers the finest coffee beans purchased directly from the plantations and roasted in the shop. Three different brewing methods are available for the preparation of the exquisite coffees in house. Whichever you choose, we recommend taking a deep breath, sipping the coffee in peace, adding a lovely piece of cake, and letting the stress of the day just melt away!
5. Tropical Island
Even when the skies are grey in Berlin, there's never a cloudy day at Tropical Island near Berlin - the best: If it's your birthday, you get a luau and the tropical beach feeling for free! In this gigantic hall just outside of Berlin is home to flocks of Zebra finches flying through the air, pink flamingos walking on the sand, and koi fish swimming through sparkling clear water. When the sun sets over the the "South Seas" and the lights of the beach bars go on, the illusion of a far away country becomes perfect. The waterpark is perfect for the whole family, because in addition to giant slides and pirate island, there are also great sauna and wellness areas.
6. Aqua Dom & Sea Life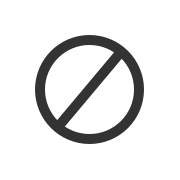 There are some wondrous creatures that swim the depths of the oceans. Beautiful jellyfish and stingrays undulate in the currents and squid creep into dark corners. There's always an otherworldly atmosphere at Sea Life Berlin. Sea Life also offers lots of interesting and exciting information that focuses attention on the environment and the world's animal species that will help them better understand the underwater world. Sea Life thus offers the perfect form of edutainment as it breeds and helps preserves the many species of the seas.
​

7. Looking at dinosaurs

Berlin is a centre for dinosaur watching, especially at the Natural History Museum. In the museum's main hall, a massive Spinosaurus is currently on display as part of a temporary exhibition at the museum. You will also learn a lot about the origin of our earth, endangered anaimals and precious stones.
​

8. Indoor Fun

When was the last time you went bowling? Too long ago to remember? Then now's the time! Bowling with friends or family is a prime activity for when it's too cold for a picnic outside. The city has several bowling alleys, including ones on Alexanderplatz, Kurfürstendamm and at the Ostbahnhof. Full-on retro bowling with food and open mike nights are on offer at the Kugelbahn Wedding. Live music, art shows, and a bar are on offer here "at the dark end of the street". But there are plenty of options for letting off steam and having some crazy fun indoors in Berlin. Go to one of the city's numerous indoor sporting facilities and climb some walls (for example at Magic Mountain in Wedding, Kegel or Bergwerk in Hellersdorff). Or you might enjoy playing black light mini-golf at Görlitzer Park. More tips for recreational sports, are available here.
​

9. Market Halls & Dong Xuan Center

Shopping with a difference? If you're looking for that market experience, but don't really care for a case of frostbite, you can explore the pleasures of indoor markets at Berlin's many market halls like our author Anna Bockhoff did. If you prefer things a bit more exotic, take the U5 to distant Asia for a trip to the Dong Xuan Center, a little bit of Vietnam in Berlin Lichtenberg. This 80,000 m² Asian market is home to some truly unusual things, a bit of kitsch, unknown ingredients, and incredibly tasty snacks. It doesn't get any more Asian than this here in Berlin!
​

10. Wine tastings

Berlin offers a huge selection of culinary class. This includes a drop or two of wine as reflected in the city's numerous wine shops and wine bars. These also invite you to great tasting events where you can learn to distinguish wines by the colour, fruitiness, smell as well as the different maturing times. Wine tastings are on offer at Lutter & Wegner on Gendarmenmarkt or at Noer in Kreuzberg.
​

11. Life Escape

It's cold and wet outside? Just head down into the cellar. Sounds weird? It isn't. Rather it's a high-adrenaline event full of excitement. Now, we're not suggesting you lock yourself up in just any old musty basement, but instead sign up for your own mission impossible at the Live Escape Game for example at Klosterstraße, Europa-Center or at Storkower Straße. Your mission: enter a room, the door closes behind you, and you are trapped. The only way out are the clues hidden in the room. It's a bit like Sherlock Holmes meets MacGyver meets Panic Room. PS.: You can find even more tips for rainy days over here.