We are especially encouraged by the numerous actions in Berlin that are working for the people from Ukraine. At the end of this blog post, you will therefore find a selection of initiatives and projects with which the clubs and cultural institutions in Berlin are committed to refugees and peace in Europe.  
Tip 1: New place for Japanese guest culture: Tsukushiya
The Tsuskushiya restaurant, which has reopened in a new location in Mitte, presents Japanese culture and gastronomy in three different dining rooms. In the front dining room, you'll find the typical Tsukushiya izakaya atmosphere, drinks and small snacks for meeting friends and colleagues after work. The Japanese Roaring Twenties provide inspiration for the second room, which offers plenty of space for larger parties. Another separate room is reserved for tea ceremonies and lined with tatami, the traditional Japanese mats.
Where: Auguststraße 36, Mitte
When: Monday to Saturday from 6 p.m.
11 TIPS FOR DELICIOUS SUSHI IN BERLIN
Tip 2: Balaustine - Middle Eastern Cuisine on the Spree
Colourful plates, lots of spices and fresh ingredients: From 19 March, the new Balaustine restaurant on the banks of the Spree will spoil you with modern Middle Eastern cuisine. In summer, you can dine on the large terrace with a view of the Berlin Cathedral - or enjoy a pot of traditional coffee. 
When: from 19 March
Where: Karl-Liebknecht-Straße 3, Mitte
TOP 11 PLACES FOR DELICIOUS HUMMUS IN BERLIN
Tip 3: Café - Bistro - Deli Boris 
A delicious coffee with dolci for breakfast? Fresh pasta for lunch? Or would you prefer an aperitivo with selected cheese specialities in the evening?  You can get it all here, because the newly opened Boris near the tranquil Ludwigkirchplatz is a café, bistro and deli all in one. In a cosy atmosphere, the friendly team serves authentic Italian dishes with fresh products from Berlin or selected Italian farms. The delicious food, the friendly service and the whole ambience testify to the love and care that have been put into the new bistro. And if you wonder why an Italian bistro has a Russian name, the waiter will be happy to explain. 
Where: Düsseldorfer Straße 68, Wilmersdorf 
When: 
December - March: Monday - Thursday 10 am - 6 pm, Friday 10 am - 10 pm, 
April - October: Monday - Friday: 9 a.m. - 8 p.m., Saturday 12 a.m. - midnight
MORE BREAKFAST CAFÉS IN BERLIN
Tipp 4: Sostrene Grene - Beautiful things for spring deco
From 8 April, you can find beautiful and practical things for your home in the new branch of the Danish lifestyle brand Søstrene Grene. On two floors, you'll find everything hygge fans could wish for. Furniture, home accessories, nice things for the kitchen, but also DIY items like paints and wool as well as nice little things, candles, party supplies, stationery and toys.
When: From 8 April
Where: Schloßstraße 30, Steglitz
Tip 5: New Michelin star for Restaurant Bricole
The restaurant Bricole has just been awarded a Michelin star. It serves French cuisine-inspired small dishes, which you can order as a multi-course menu, either original or vegetarian. This is accompanied by fresh bread and whipped caramel butter. A highlight is the wine accompaniment, which makes your choice a little easier.
Where: Senefelderstraße 30
When: Monday to Friday from 6.30 p.m.
Tip 6: Weinbar Weinbau - New concept with lots of atmosphere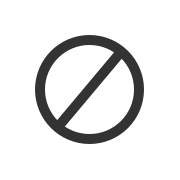 Beef or not to Beef" has reinvented itself as a wine bar. Completely renovated, the wines themselves are given a lot of space. The open, cosy atmosphere is somewhat reminiscent of a wine cellar. Tapas and small starters are served with the selection of 60 to 100 international wines. The focus is on the flavours of the cooking culture in Japan and Jerusalem. Twice a week, the previous restaurant "Beef or not to Beef" is honoured with a menu.
Where: Akazienstraße 3, Schöneberg
When: Thursday to Saturday from 6 p.m.
MORE INTERNATIONAL CUISINE IN BERLIN
Tip 7: Tondo Urban Food - street food with a difference
Since the end of January, Berlin has a new hotspot for street food. You choose different fillings and toppings for your pizza sandwiches. First you choose between crispy foccacia and flaky soft puccia bread. Vegetarians and meat lovers alike get their money's worth when it comes to the filling. Enjoy grilled vegetables and antipasti, mortadella or salami, salads, olives and homemade sauces in this Neukölln alternative to kebab and co.
Where: Boddinstraße 6, Neukölln
When: Monday to Thursday 12 - 8 p.m., Saturday and Sunday 12 - 9 p.m.
Tip 8: Pop-up café #leckerland by alpro
With a pop-up café in Prenzlauer Berg, the company Alpro wants to tempt people to plant-based enjoyment. You can try waffles, porridge, bowls and cupcakes, all vegan and without added sugar. If you like the sweet snacks, you can easily bake them at home thanks to the digital recipe collection. 
Where: Pappelalee 69, Prenzlauer Berg
When: 11 March to 2 April, Thursday to Sunday from 10 a.m. to 5 p.m.
Tip 9: Round & Edgy - New York style Cookies
Want more vegan treats? Then take a look at Round&Edgy. Since February, there's been a delicious smell of freshly baked biscuits. The big, round New York-style cookies are crispy on the outside and warm, soft and a little sticky on the inside - a downright sensual wonder of taste in different varieties and mixes. From chocolate, vanilla and hazelnut cream to crunchy churro-cinnamon-cucumber crust.
Where: Rochstraße 3, Mitte
When: Tuesday to Saturday 11 a.m. - 6 p.m., Sunday 10 a.m. - 5 p.m.
MORE TIPS FOR DELICIOUS DESSERTS IN BERLIN
Tip 10: Sustainable Berlin - Green Berlin tips for environmentalists
There is also something new on our visitBerlin page. Since there are more and more sustainable offers in Berlin, we decided to bundle them for you on a Sustainable Berlin page. If you want to shop fair and sustainable, enjoy vegan or vegetarian food, discover the green sides of Berlin or just need some tips for a sustainable Berlin visit, then take a look. We look forward to your feedback and more great tips on the topic!
Tip 11: Berlin Clubs are open again & show solidarity
Berlin's clubs have been open again since 4 March. At the same time, the Club Commission has launched a solidarity campaign in cooperation with activists and the club scene in Kiev. Under the solgan "Club Culture United - Stand Up For Ukraine", there is a call to donate part of the proceeds from the opening weekends.
Many of Berlin's concert halls, stages and exhibition spaces are also showing solidarity, organising benefit concerts and donating the proceeds from events and ticket sales. You can always find the latest information on this in our weekend tips!