It's summer in Berlin: let's get outside! A few new open-air locations like the Atelier Gardens are waiting for your visit. The RaisinBAR also reopens for the summer months and Dark Matter invites you to its summer highlights. See Shakespear in the open-air pool, hear sound art in the Westhafen and inaugurate the new atrium at the Wintergarten Varieté's courtyard party. This time the top new openings bring a breath of fresh air to the city!
Tip: Are you looking for an unusual souvenir or are you a big fan of the Berlin Bear? Then get one of the BerlinFluencer T-shirts. Eleven Berlin companies are taking part in the charity campaign and donating the proceeds from the T-shirts with the little bear logo they designed to various aid organisations, including Ukraine Aid and the Society for Inclusion and Social Work. The pop-up store is at Bikini Berlin until 28 June.
Tip 1: RosinenBAR THF
From 1 July, it's back to business! Around the legendary Raisin Bomber on the apron of the former Tempelhof Airport, the RaisinBAR THF invites you to a pop-up culture summer with a colourful programme: look forward to films, DJ sets, readings, music and of course snacks and drinks. On the opening weekend, choirs from Berlin and all over Europe invite you to sing along at Dabei Open Air. This event costs admission, otherwise access to the RaisinBAR THF is free.
When: From 1 July
Where: Access via the GAT at Tempelhofer Damm 23, Tempelhof
Tipp 2: Wilhelm und Alexander
Deli Alexander and its restaurant Wilhelm invite you on a culinary journey through the world. In the self-service deli, you can enjoy colourful bowls and snacks inspired by international street food. Perfect for exploring the Humboldt Forum in the footsteps of Alexander von Humboldt. In the adjoining restaurant Wilhelm, you'll find upscale, down-to-earth cuisine.
When: Wednesday to Monday 10:30 - 18:30 (closed Tuesday)
Where: Humboldt Forum, Schloßplatz, Mitte
Tip 3: Odysee VR in the TV tower
From the TV Tower you can see Berlin from a height of 203 metres! Discover exactly what you can see in the new virtual reality odyssey. Take a flight over the capital and experience how Berlin has developed from the Middle Ages through the Empire and divided Berlin to the present day. The 15-minute journey through time includes many historical reconstructions and exciting animations.
When: daily 9 a.m. - 11 p.m.
Where: Panoramastraße 1 A, Mitte
Tickets or the Television Tower
Tip 4: Gapshap Berlin
Let the aromatic scent of Indian spices take you away to faraway lands. Since April, Gapshap has been serving a wide range of chaats, small snacks and delicious dishes, just like you would find at an Indian street market. In addition, there are grilled kebabs, fresh naan and other bread specialities, homemade Indian lemonades and many other delicacies. 
When: Tuesday to Sunday 5 - 11 pm
Where: Güntzelstraße 19, Charlottenburg-Wilmersdorf
Tip 5: New atrium at Wintergarten Varieté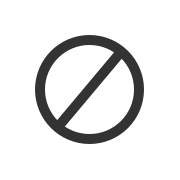 The best way to discover the new atrium of the Wintergarten Varieté is by yourself: To celebrate its 30th anniversary, the Wintergarten invites you to a large, free courtyard party on the weekend of 18/19 June. In addition to culinary delights, you can look forward to live music, artistry, comedy and magic. Performers from the shows Flying Dreams and Golden Years, as well as the jumpers from the Cabuwazi children's circus will be there. A backstage trail lets you look behind the scenes, for example in the costume workshop.
When: 18 and 19 June 11 am - 4 pm
Where: Potsdamer Straße 96, Mitte
Tip 6: Atelier Gardens with open-air cinema (Freiluftkino Insel)
Where silent film classics were shot 100 years ago, you can enjoy programme cinema under the stars this summer. Reimagined as the Atelier Gardens, the site of the former BUFA studios has been transformed into an exciting new venue. In addition to film screenings, concerts, workshops and many other creative event formats will take place here from now on. Take a look!
When: depending on the event
Where: Oberlandstraße 26 - 35, Tempelhof
More about the Open Air-Cinema
Tip 7: Westhafen sound art
Normally, goods are loaded at a port. In the project "berlin westhafen - umschlagplatz klang. Hafenbecken I & II" by Daniel Ott, the harbour is used to transport sound. In this unusual sound project, eight renowned ensembles come into contact with architecture, machines and water, exploring distances. You are free to wander through and discover the resulting soundscapes until everything comes together at the end for the big tutti.
Where: Westhafen Berlin, Westhafenstraße , Moabit
When: 10 to 12 June at 8 pm each day
Tip 8: Theater at Insulaner
The Shakespeare Company has set up its new stage on a lawn at the Insulaner summer swimming pool. From A Midsummer Night's Dream to The Winter's Tale, Shakespeare classics are interpreted here in an entertaining way and in German language. Combination tickets with the swimming pool and the nearby observatory are also planned. Swimming, Shakespeare, star walks - if that doesn't sound like a perfect Berlin summer day ... The play "Much Ado About Nothing" will kick things off.

Combination tickets with the swimming pool are also in discussion, and the observatory plans to pick up visitors for star walks after the performance.
When: from 7 June
Where: Munsterdamm 80, Schöneberg
Tip 9: New at Pfefferberg Market Hall - LaOla & Gully Burger
Markthalle Pfefferberg has two new restaurants. LaOla has been spoiling you with ceviche and other Mexican seafood since mid-April. Gully Burger serves American diner food with Indian influences - and even in vegan versions.
When: 
LaOla Thursday 5pm - 10pm, Friday to Sunday 12pm - 10pm. 
Gully Burger Wednesday & Thursday 12 - 9.45 p.m., Friday to Sunday 12 - 10.45 p.m.
Where: Schönhauserallee 176, Prenzlauer Berg
Tip 10: Lalesoy Kokoreç
For a few weeks now, Lalesoy Kokoreç has been serving this typical Turkish speciality until late at night. Kokoreç consists of grilled or roasted lamb intestines. At Lalesoy Kokoreç, these - like kebab or döner - are wound on long skewers and then grilled. As a snack, kokoreç is served in bread; as a main course, it is also served with various other side dishes.
When: Monday to Thursday 12 a.m. - 1 a.m., Friday to Sunday 12 a.m. - 3 a.m.
Where: Reichenberger Straße 176, Kreuzberg
Tip 11: Summerlights at Dark Matter
The makers of Dark Matter invite you to enjoy the warm evenings in Berlin with a new summer highlight. On the outdoor grounds of the Museum of Light Art, the large-scale sculpture STALACTITE competes with the starry sky. You can also enjoy cool drinks, life acts and electronic music. The summer garden under the floating pyramid of light is open until after midnight. Tickets for the Summer Lights are available online and on site. Please reserve combined tickets for the exhibition and Summer Lights online in advance.
When: Wednesday to Sunday 7 p.m. - midnight
Where: Köpenicker Chaussee 46, Lichtenberg
Here you can find more new openings in Berlin.