There's always something sporty going on in Berlin. In the new year, there are some great sporting events coming to the city that you definitely shouldn't miss. There's everything from top-class sports to recreational sports, and a few tips for those who like to be active themselves. Go!
Please note, that many places in Berlin are currenty open to vaccinated or recovered visitors only. Let us appeal to your sense of responsibility and help us to keep Berlin open!  Get vaccinated if possible and follow the hygiene regulations of the organisers. Find our FAQs here. Berlin is counting on you! #vaxnvisit
Tip 1: ISTAF 2022
The world's oldest athletics meeting is already in its 82nd round this year. On 4 September, you can once again cheer on the best track and field athletes in the Olympic Stadium at the ISTAF. If you don't want to wait that long, you can admire the European champions, world champions, Olympic champions and reigning world record holders at the ISTAF INDOOR Berlin in the Mercedes-Benz Arena in February. Among others, the exceptional German sprinter Gina Lückenkemper will be there. Tickets are already available for both events.
When:
ISTAF INDOOR: 4 February at the Mercedes-Benz Arena, Mercedes-Platz 1, Friedrichshain
ISTAF: 13 September at the Olympiastadion Berlin, Olympischer Platz 3, Charlottenburg
ISTAF: 13. September im Olympiastadion Berlin, Olympischer Platz 3, Charlottenburg
Tip 2: Berlin E-Prix 2022
Once again, 22 drivers will turn their laps at the former Tempelhof airport and try to get closer to the world championship title. The track is known to be particularly challenging, as the grippy concrete takes its toll on energy and racing strategies. In addition to the action on the track, entertainment, discovery and innovation await you at the Allianz E-Village, the immersive Formula E fan festival at the heart of every E-Prix.
When: 14 and 15 May
Where: former Tempelhof Airport, Tempelhof
Tip 3: bett1 open 2022
Game, set and match! Once again, the stars of tennis used the high-quality grass courts of the Berlin facility to prepare for the biggest tennis tournament in the world, namely Wimbledon. World-class women's tennis will be on offer and the Steffi Graf Stadium will prove to be a wonderful venue for Germany's biggest women's tennis tournament. Exciting days await you accompanied by live entertainment.
When:11 to 19 June 2022
Where: Lawn Tennis Turnier Club "Rot-Weiß" e.V.(Steffi-Graf-Stadion), Gottfried-von-Cramm-Weg 47-55, Zehlendorf
Tip 4: Special Olympics Nationale Spiele 2022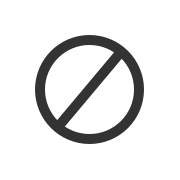 Founded in 1968 by Eunice Kennedy-Shriver, the Special Olympics are now represented in 174 countries. In Berlin in June, 4,500 athletes with and without disabilities will compete in the National Summer Games of Special Olympics Germany under the motto "Strong together". Six days full of emotions and sporting highlights await you. Of course, there will also be a colourful supporting programme.
By the way: Volunteers are still needed for the qualification competitions for the World Games. If you are interested, please contact us here.
When: 19 to 24 June
Where: Olympic Stadium Berlin, Olympischer Platz 3, Charlottenburg
Tip 5: DTB-Multisport-Event
This year, for the first time, all Olympic sports will be represented at the finals in Berlin. In the search for the new German champions, athletes in apparatus gymnastics, rhythmic gymnastics individual and group and trampoline gymnastics will compete against each other in the Max-Schmeling-Hallo.
When: 23 to 26 June
Where: Max-Schmeling-Hall
Tip 6: Six Day Berlin 2022
Shifted from winter to summer 2022, the cycling scene will meet again in Berlin this year. Experience six days of different competition categories: Men, women, sprinters and over-23 riders prove their skills here. The Sixdays are a unique event of competitions and show. For six days in a row, cyclists compete in teams of two against their international rivals, with the teams proving themselves against each other - victory is decided by the score at the end.
By the way: The Sixdays are a worldwide series of events: In addition to Berlin, the six-day races take place in London and Brisbane, Australia, among other places.
When: 28 June to 3 July
Where: Velodrom, Paul-Heyse-Straße 24, Pankow
Tip 6: Tempelhofer Feld
Kite flying, juggling , jogging, skating - Tempelhofer Feld offers many opportunities for sporting activities in the fresh air. It is not only a popular hotspot for various wind sports such as streetkite longboarding, kite landboarding, wind skating and kite buggying. Classic ball sports like basketball, football and boules can also be played in the corresponding facilities. Nordic walking and skating are also available. So just drop by and see if there is something suitable for you.
More information about Tempelhofer Feld
Tip 7: Bouldering and climbing
If the weather isn't so pleasant, the numerous bouldering and climbing halls in the city are a good place to go. Climbing without a rope up to a height from which you can still jump off safely is as well established as the higher via ferrata of the climbing gyms. Beginner climbers, and those just trying it out, are just as welcome here as proficient climbers. And if you do feel like being outside, you can explore the beautiful high rope courses and climbing parks where you can try out different courses with different levels of difficulty.
Tip 8: Calisthenics
Calisthenics offers a good alternative to the gym. In permanently installed sports parks you can combine weight training and gymnastics and thus target whole muscle groups at the same time. Exercises are performed solely with your own bodyweight. You can find street-workout climbing frames in Park am Gleisdreieck, Böklerpark, Poststadion, Wuhlheide and in many other places in Berlin. Push yourself to your limits with pull-ups, push-ups and handstands.
More information about Calisthenics
Tip 9: Boule
The modern version of boccia revolutionises the traditional sport and brings it into urban surroundings. Boules has been played on the central reservation of Schlossstraße in Charlottenburg since the 1960s. The golden stag in Rudolph-Wilde Park listens to the clicking and clacking of the balls until late in the evening. Boules players also let the balls fly and roll in Mauerpark and in Park am Gleisdreick.
Tip 10: The classic
Running, jogging, walking: It's easy, you don't need much equipment and can start anywhere. Continue through the many beautiful parks of the city, along the waterfront or over Tempelhofer Feld. Or you can combine running with a fantastic sightseeing tour through the city, for example with Mikes SightRunning. Try out the different tours, particularly recommended is the night-running tour at the Festival of Lights. On your marks, get set, run!
Recreational sports in Berlin
Tip 11: Outlook - here's what's next in sporting Berlin
The last quarter of the year offers special events for active athletes and those who like to be inspired: The 100 Miles Berlin: Mauerweglauf 2022, which has been commemorating the victims of the former border that divided Germany between 1961 and 1989 since 2011, will take place in August. Runners will have two days to cover the 161 kilometres around West Berlin. The BMW Berlin Marathon, one of the many highlights for sports enthusiasts in Berlin, follows in September. Every autumn, the event attracts around 40,000 runners, hand cyclists and inline skaters from 120 nations for a tour through the city centre, cheered on by enthusiastic fans along the way.
Basketball fans can look forward to September and October: from the round of 16 on 10 September 2022 until the final on 18 September, Berlin will be the host city for the FIBA EuroBasket, the most prestigious basketball tournament. And then the Harlem Globetrotters are already coming at the beginning of October. They certainly offer the coolest style of basketball and never fail to impress with their play.
When: 24 October
Where: Möckernstraße 10, Kreuzberg
You can find more tips for the autumn in our calendar of events and here is some important information about your visit to Berlin.