Take a tour of local neighbourhood foodie haunts and find the perfect gifts for food-loving friends and family. From classic shopping hotspots like KaDeWe and Galeries Lafayette to off-beat street food at Markthalle IX, there's something to satisfy all discerning taste buds. We take you on a tour of some of the city's best spots for fine food and gourmet gifts for the Easter holidays.
Tip 1: Nostalgic charm in Charlottenburg - Rogacki
For fans of tradition and local history, the Rogacki deli on Wilmersdorfer Straße is an old-school fine food haven selling everything from fresh meat, cheese and fish to baked goods and mouth-watering desserts. Founded in 1928, Rogacki has been around for almost a century, and is a local institution for those in the know.
Where: Wilmersdorfer Str. 145/46, Charlottenburg
Tip 2: Markthalle Tegel - a true insider tip
If you're looking for a proper local experience, take a trip to Markthalle Tegel. This indoor market is home to independent vendors selling a wide range of items from everyday fruit and veg to international delicacies. It was recently renovated and only just reopened in October 2021 – so it's the perfect spot for soaking up some fresh local vibes and picking up one-of-a-kind food gifts.
Where: Gorkistraße 15, Tegel
More about Market halls in Berlin
Tip 3: Makrönchen Manufaktur -  a sweet spot for tasty treats
If you're into your cakes and puddings, then the leafy streets of Schöneberg hold some top tips. Makrönchen is an absolute must for fans of French macarons: it sells a stunning selection of these brightly coloured delights, either packaged in an elegant gift box or served with a cup of coffee in the shop's own cutesy café.
Where: Apostel-Paulus-Straße 4, Schöneberg
Tip 4: Fine food at Goldhahn & Sampson
In Prenzlauer Berg is another top tip for those who love their flavours: Goldhahn und Sampson sells a carefully curated selection of food and wine for connoisseurs of fine dining. They also stock an astounding array of cookbooks – and even offer their own cooking classes. An ideal spot to find a gift or voucher for food-lovers or aspiring chefs.
Where: Dunckerstraße 9, Prenzlauer Berg
Tip 5: Sawade
Sawade is the oldest praline manufactory in Berlin and is known for fine and sweet things. At one time, it even supplied the Prussian royal court from its first store. In addition to classic praline variations, the assortment also shines with a vegan praline selection. You can rely on first-class, natural ingredients and loving, traditional production by hand. Sawade has already won several medals and awards for this. So this is the place to go if you're looking for delicious chocolate for your Easter basket.
Where: Kurfürstendamm 32, Charlottenburg and other branches
Tip 6: Blomeyer's cheese from artisan production
Hop across bustling Bismarckstraße and you'll find Blomeyer's Käse, a cheese shop stocked with all your inner cheese fiend could desire. Browse the extensive range of local German cheeses alongside other artisan nibbles from fresh bread to bacon jam. If you like to balance your savoury snacking with a sweet bite, simply pop next door to Wald Königsberger Marzipan. This wonderland of traditional sweetmeats is packed with beautiful marzipan creations in stunning designs – an ideal spot to pick up fabulous food gifts.
Where: Pestalozzistraße 54A, Charlottenburg
Tip 6: For over 100 years – Ursula Kierzek Weine Sekt Spirituosen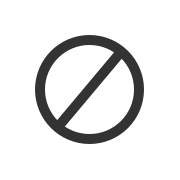 Anyone who knows their wines or cocktails will want to experience Kierzek-Berlin in the eastern district of Lichtenberg. This independent specialist merchant stocks over 600 varieties of whiskey, almost 100 different gins, and wines from every corner of the globe – alongside an array of glasses and cocktail accessories to go with them.
Where: Weitlingstraße 17, Lichtenberg
Tip 8: Enjoy the weet life -  "Das süße Leben"
For chocolatey indulgence, head over to traditional chocolaterie Das süße Leben on Salzburger Straße. With vintage décor and an outstanding array of seasonal and Berlin-themed products, there's no better place to find a token of love for the sweet tooth in your life.
Where: Salzburger Straße 7, Schöneberg
More about chocolate in Berlin
Tip 9: Simply the best -  "Vom Einfachen das Gute"
Just a few minutes from buzzing Rosenthaler Platz, Vom Einfachen das Gute is run by die-hard foodies who are passionate about sourcing the best possible produce. This dinky boutique deli offers wines, meats and cheeses from independent farmers and manufacturers, many of them local to the region.
Where: Invalidenstraße 155, Mitte
Tip 10: Everything for the French joie de vivre at Maître Philippe
South from Ku'damm, you'll find Maître Philippe & Filles, a stunning French-Portuguese delicatessen stocking everything from seafood to Champagne. This extravagant selection of Mediterranean produce is hand-picked by the members of the family business themselves.
Where: Emser Straße 42, Wilmersdorf
More about Restaurants at Ludwigkirchplatz
Tip 11: Specialities of the Turkish cuisine at Lemon Feinkost
In the beating heart of stylish Friedrichshain is a deli and café celebrating the cuisine of the city's Turkish community. Lemon Feinkost on Wühlischstraße serves a selected menu of Turkish classics from musakka to miniature manti dumplings. The deli counter also sells a tasty range of Turkish treats to take away.
By the way: On the other side of the Spree river in vibrant Kreuzberg is one of the city's hippest indoor markets: Markthalle IX. This local favourite offers a blend of international street food eats and artisan produce, all gathered under the hall's stunning glass-paned roof.
Where: Wühlischstraße 17, Friedrichshain