October in Berlin enchants us anew every year: As the days slowly get shorter, the Festival of Lights bathes the city and many sights in colourful illuminations. The leaves are also slowly turning colourful and create a particularly beautiful atmosphere in autumn in Berlin. You can also look forward to numerous other event highlights this month. Here are our 11 tips.
Tip: Don't miss the benefit concert on October 27 for refugees from Ukraine and around the world with the Konzerthausorchester Berlin under the direction of chief conductor Christoph Eschenbach together with Mirian Khukhunaishvili. The orchestra will be joined by renowned Ukrainian and international soloists who will perform works by Bruch and Mozart as well as Mahler's Fourth Symphony.
Tip 1: Festival of Lights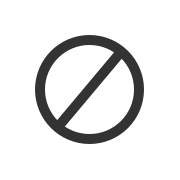 Under the motto "Visions of our future", the Festival of Lights will once again light up the capital with radiant, colourful light sculptures. However, not without a little forward-looking action of its own. In addition to the familiar projections, this year's focus will therefore be on smaller sculptures whose illumination requires less electricity but at the same time conjures up magical moments all its own. In addition, the light art will be presented in bundles at 35 locations and will also be switched off one hour earlier than usual every day, namely at 11 pm. All in all, 75 percent less energy will be consumed this year than in previous years. A ray of hope too!
When: 7 to 16 October
Where: at 35 locations throughout Berlin
Tip 2: Three events all about enjoyment and nutrition
eat! Berlin 
Discover exciting locations and creative menus all over the city. At eat! Berlin you will be guests at the best restaurants in Berlin and experience fine dining and selected wines at the highest level. At around 70 events this year you can enjoy creative gourmet cuisine with an inspiring supporting programme, some with spectacular titles such as "Queen of Thrones", "Fly me to the moon" or "In Humboldt's footsteps".
When: 26 October to 6 November
Where: various locations in Berlin
Berlin Food Week
More exciting events and menu creations await you at the Berlin Food Week. This year, the focus is on the food of the future, with dedicated start-ups, manufacturers and producers presenting themselves at Bikini Berlin on 14 and 15 October.
And cheese lovers will get their fill at Cheese Berlin on 9 October in Markthalle Neun. Bon appetit!
When: 10 to 16 October
Where: various locations in Berlin
Tip 3: Film festivals in Berlin in October
The time of open-air cinemas is definitely over now, but film fans will still get their money's worth in Berlin in October. Here is a selection:
The Festival of Animation brings the world of animation to Wedding from 30 September to 2 October. A large competition programme and a colourful supporting programme present the artistic side of animated film art and invite you to exchange ideas and network.
If you are not "too drunk to watch", at least not too drunk to watch, then you can look forward to insights into the Berlin and international punk scene at the punk film festival of the same name from 20 to 25 October at Lichtblick Kino.
The Uranium Film Festival at the Zeiss-Großplanetarium and other venues from 6 to 13 October is about nuclear power and nuclear war. 
And as part of the new film series Box Office around the World , the Humboldt Forum will be showing the Thai hit Love Destiny - The Movie on 8 and 9 October at 4 pm.
More cinemas and film festivals
Tip 4: Club Culture Day
For the first time, the DAY OF CLUB CULTURE will take place for a whole week. 40 clubs and collectives from all over Berlin have been selected from 173 applicants and are organising a diverse programme of events for you this week, including performances, panels, club nights, workshops and exhibitions. This year's motto is "Growing Roots - Shaping Spaces". On the one hand, of course, it's about the roots and origins of Berlin club culture, on the other hand, it's also about perspectives for existing spaces. Discover the diversity of Berlin club culture!
When: 3 to 9 October
Where: 40 clubs and collectives throughout Berlin
Tip 5: Open Mosque Day
Take a look inside various mosques and gather personal impressions when Muslim communities across Germany open their doors on 3 October during the Open Mosque Day. At the Open Mosque Day, you can not only discover the premises, but also get to know members of the community and exchange ideas with them. There will also be exhibitions, guided tours and lectures.
When: 3 October
Where: various mosques in Berlin
Tip 6: Jazz in the Minister Gardens
Listen to jazz from all over Germany. At Jazz in den Ministergärten, seven German states invite musicians from their regions to a day full of music and improvisation. Starting at 7 p.m., around a dozen different performers will hand the microphone to each other in turn. Clear the stage and have fun with jazz from Brandenburg, Lower Saxony, Saarland, Schleswig-Holstein, Mecklenburg-Western Pomerania, Rhineland-Palatinate and Hesse.
When: 21 October    
Where: Ministerial Gardens between Brandenburg Gate and Potsdamer Platz
Tip 7: Adventures for families and children
Family Night
Get out and about. At the Family Night you can discover many exciting places in Berlin together for free or just a little money. Over 150 institutions and places are taking part this time, including the Berlin State Ballet, the Zeiss Planetarium, Oranienburg Palace, the Spy and Allied Museums, the FEZ, the Atze Music Theatre, the Ökowerk, the Britzer Garten, as well as mosques and church congregations. Dance in the moonlight, go in search of bats, look behind the scenes and be surprised by the extensive hands-on programme. The opening ceremony is at the Alte Mälzerei in Lichtenrade.
When: 8 October 5 pm - midnight
Where: various locations in Berlin, opening at the Alte Mälzerei in Lichtenrade, Steinstraße 37, Tempelhof
Children's festival at the Komische Oper
At the Komische Oper's children's festival on 16 October you can look behind the scenes and join in the singing, dancing, make-up and reading throughout the house, from the dressing rooms to the foyer.
Where: Komische Oper, Behrenstraße 55 - 57, Mitte
When: 16 October 10 a.m. - 3 p.m.
Tip 8: Berlin radio play nights
For their birthday edition, the Berlin Radio Play Nights invite you to ten days full of exciting radio plays and audio productions. Throughout the city, in bookshops, libraries, cafés and many other places, you can listen to actors, dubbing actors and live radio play ensembles and immerse yourself in the colourful world of radio plays. Clear the stage and open your ears!
When: 21 to 30 October
Where: Various locations in Berlin
Tip 9: Fairs
Zeughaus Fair (Zeughausmesse
Touching allowed! At the Zeughausmesse, artists present their own personal versions of everyday objects. An invitation to browse and perhaps already a treasure trove for the first unusual Christmas gifts. 
When: 13 to 16 October
Where: Kühlhaus am Gleisdreieck, Luckenwalder Straße 3, Kreuzberg
Ostpro
Nostalgics will find what they are looking for at Ostpro. Here 100 companies from the new federal states present culinary, decorative and practical items - from the past and present. 
When: 28 to 30 October
Where: Karlshorst harness racing track, Treskowallee 159, Karlshorst
Tip 10: Festivals & Markets
Autumn is harvest time. What's more, the last sunny days invite you to celebrate outdoors once more and enjoy life. These festivals and markets offer a few nice occasions to do so.
At the Schöneberg Pumpkin Festival on 1 and 2 October, of course, you'll find the most beautiful pumpkins. Perfect for autumnal soups and for carving pumpkin ghosts.
You can let the autumn wind blow around your nose at the Berlin Autumn Fair until 9 October. 
Celebrate the old days at the Jugglers' Festival at Zitadelle Spandau. From 1 to 3 October, acrobats, musicians and storytellers will entertain you. Discover medieval crafts and handmade delicacies.
You can toast at the 'Hauptstadtwiesn' at Spinnerbrücke until 29 October.
At the anniversary edition of the Design Exchange from 30 September to 3 October in the old grandstand hall of the Karlshorst harness racing track you will find vintage furniture from the past 120 years.
You can also have a good rummage at the giant antique flea market, which takes place from 1 to 3 October at the Karlshorst trotting track.
And if it does rain, you can find something at the flea market of the Komödie am Kurfürstendamm in the Schiller Theatre. Because of the upcoming move, the entire collection will be cleared out.
And the KantGaragen in the Stilwerk invite you to the Design und Art Festival.on 7 and 8 October.
Tip 11:  Fina Diving & Swimming World Cup 2022
For four days, the international top stars of various water sports will compete in high diving, synchronised swimming and 34 swimming disciplines at this first Fina Diving & Swimming World Cup in Berlin. One of the most high-profile competition events, with 300,000 US dollars in prize money at stake and, of course, the World Cup!
When: 20 to 23 October
Where: Swimming and diving hall in the Europa-Sportpark, Paul-Heyse-Straße 26, Prenzlauer Berg
Even more tips for sports fans
The Harlem Globe Trotters bring their record-breaking basketball style to the Max-Schmeling-Halle on 2 October
15,000 spectators are expected at the 32nd Prize of German Unity on 3 October at the Hoppegarten racecourse
Extra Tip: BETWEEN WORLDS: Old Walls - New Art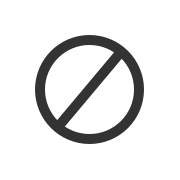 The special exhibition "BETWEEN WORLDS: Old Walls - New Art" will show 13 digital and NFT unique works. In keeping with the exhibition venue, the asisi Panorama DIE MAUER, the large-format screens deal with current thematically related conflicts surrounding flight and borders. In addition, the technological background of NFT art is explained. On the occasion of the 10th anniversary of the asisi Panorama, admission is free from 1 to 3 October.
When: 1 to 14 October
Where: at Checkpoint Charlie, Friedrichstraße 205, Mitte
For even more event tips in October you can click through our event calendar.