All Christmas presents together already? There is still enough time to take care of them. And we want to make it easy for you this year, because Berlin is of course also well positioned when it comes to gifts. Made in Berlin - is the motto. We have looked around the capital and put together some tips for you. Most suppliers even provide for a nice packaging. Have fun and a nice pre-Christmas season.
Check out our advent calendar, there are 24 great Berlin prizes to win. Just open the door and you have the chance to win the prizes of the day. Good luck!
Please show responsibility, wear your masks and follow the hygiene rules of the organisers. Only with your support will Berlin - by far - remain best!
Tip 1: Sweets from Berlin chocolate factories
Sawade Berlin is the oldest chocolate factory in the city. For 140 years, the finest pralines, truffles and chocolate specialities have been produced in the Berlin manufactory. Besides classics, there is also a large selection of non-alcoholic and also vegan chocolates. Specialities for the Christmas season are of course also available, packed in lovingly designed boxes.
At  Pars you will also find selected pralines and chocolates, which they wrap for you - as gift sets like jewellery. Seasonal fillings and compositions await you. A perfect gift for your loved ones at Christmas. The winter wonderland in the Rausch Schokoladenhaus welcomes you with Christmas chocolate creations and a festive atmosphere. Surely you will find the one or other sweet present. In the gift service it will be wrapped up festively.
Tip 2: Berliner Bohne – the fair capital chocolate
What does fair chocolate mean? Climate-friendly and socially responsible economic activity. What does fair chocolate taste like? Well, sweet and delicately bitter, full-bodied round and with corners & edges. All in all: 100% fair. 100% organic. Ideal as a Christmas present.
Tip 3: Knalle Popkorn
You know popcorn sweet and salty? Then have a look at Knalle Popcorn, they have the most incredible flavours: dark chocolate roasted almond, peanut butter salted caramel, Malabar pepper salted caramel, white chocolate salted pretzel and and and - the choice is enormous and an ideal crunchy gift. Either as a box or as a gift companion. Let it pop.
Knalle Popcorn
Tip 4: Dörrwerk Berlin
Finding a special gift and at the same time being committed to the environment - this is the ideal combination for Christmas 2020. Valuable fruit and vegetables are saved from disposal and used to make delicious snacks. From Bio Enengy Balls in various flavours to Rescue Beer, fruit paper and last but not least the Rettergut Christmas Package.
Dörrwerk Berlin
Tip 5: Manuteefaktur – Better for you.
Get involved in the fascinating world of teas and give away aromatic and surprisingly refreshing, teas for the evening or the morning, teas for balance, for sleeping or relaxing. As a set or individually. It doesn't matter which variety you choose, because special quality, organic and vegan standards are a matter of course in Manu's Tea Shop.
Manuteefaktur
Tip 6: Brlo and Berliner Winter
Whether pale, pale ale or white, the beers of the craft beer brand Brlo Browhouse are brewed by hand and in small quantities. And this year, beer is also being given away as a Christmas present - with original tasting sets especially for Christmas, you will certainly give a lot of pleasure to friends of Craft Beer.
Those who prefer vodka are looking forward to the Berliner Winter. The naturally cloudy apple juice (from orchards) is combined with a secret winter spice mixture and then refined with a shot of vodka. Important: drink it hot.
Tip 7: Fine distillates
State-of-the-art copper kettles, unusual botanicals and only the finest ingredients of the highest quality: the result is extraordinary distillates such as brandies, spirits, liqueurs, gin and vodka - all made in Berlin. You can have something sent to you from the large assortment of the Deutschen Spirituosen Manufaktur or you can pass on one of the tasting kits with different distillates as an unusual gift. At Mampe Berlin the Ginspirator helps you to create your own gin as a perfect, distinctive gift (or of course for your own gin enjoyment). Besides the almost 80 spirits, Mampe also offers you sofa liquor packages - here, besides the spirits for tasting and the instructions, a video is sent to you, which takes you on a journey through history.
Tip 8: Ostmost Berlin
Cider, juice and spritzers made from hand-picked old apple varieties from natural, eco-certified orchards - this is the basis of all drinks from Ostmost. The great thing is that only regionally typical apple varieties are used. Let it taste good to you.
Ostmost Berlin
Tip 9: The non-alcoholic alternative to gin
Discovered for you at The Latest, the store with the ideas for tomorrow: Laori Juniper No 1 is the first non-alcoholic alternative to gin that tastes and smells like gin. Here, too, enjoyment and quality come first: only organic herbs and spices are used. Juniper, cardamom and rosemary lend a mild freshness and the gin-typical taste. Spicy, fresh and delicious. It is best enjoyed as a non-alcoholic gin & tonic, then nothing will stand in the way of a hangover-free Christmas party: And of course it makes a perfect Christmas gift for connoisseurs.
Tip 10: Gift tips from the star kitchen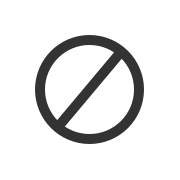 An original gift from Berlin, which fits not only at Christmas time. A perfect gourmet evening for two succeeds you guaranteed with the classic or vegetarian Berlin Provisions in the Christmas edition.you can order or give away as a gift certificate. There are also other variants, which are perhaps less romantic, but all the more versatile gift. Still on offer are wine, mulled wine, non-alcoholic beverages, tea and fine cookies from our own pâtisserie manufacture.
Tip 11: Kaffeeform
Coffee is certainly one of the most popular drinks in the world, but what happens to the coffee grounds? Actually it ends up in the rubbish, not so with coffee grounds. Here the coffee grounds are dried, assembled and formed into cups. Weducer, espresso, cappuccino and latte cups - any shape that the frahling lover* desires. As a gift or for at home, in various set formats. New: the coffee mould gift service: wrapped in tissue paper, the gift is delivered directly to you.
Tip 12: Culinary Boxes from the Private Roof Club
Community-building moments at Christmas time are also possible in times of home office with colleagues or family. The Private Roof Club has made it its mission to save the Christmas dinner in the home office. For this purpose, the team has put together an all-round carefree solution: Culinary Xmas Boxes with 100% handmade delicacies, the best ingredients from the region and a sustainable packaging concept. Entertainment and success are also taken care of: a video link provides tips and tricks from the chefs themselves during the preparation of the 3-course menu and the enclosed "Xmas Kitchen Swagger" playlist gets you in the mood for Christmas.
And what else is there?
#supportyourlocal: For all cocktail lovers, connoisseurs and, above all, regulars: A new promotion brings your favorite drink from your favorite bar directly to your home. You can buy a set of two different bottled cocktails from each bar. So you have the possibility to enjoy the drinks of your favorite bartender despite the lockdown at home and you can also support them with every purchase, because the complete profit from the sale of each set goes as a donation to the bar. The sale is scheduled to start on 12/12/2020 in our online store.
 
The online market Up & Coming offers you Berlin brand products: Food and beverages and homewares for the home. But the most important thing for you: gifts and sets in different price categories. This way you can support Berlin brands and find a nice Christmas gift at the same time.
 
Curry sausage in a jar: I'm sure you've always wanted to try this: The original Berlin curry sausage in a jar. An original Berlin souvenir that is great to send and give away. Or you can pick it up yourself at one of the five locations in Berlin and Potsdam.
Here you can find an overview of the current situation in Berlin.