Book a massage, enjoy a sauna afternoon or simply go to a café and read a good book: Wellness means one thing above all: to make sure that we have a genuine sense of well-being. Do something good for yourselves. Here are our wellness tips.
We have also prepared a special extra for you: With our Experience Your City Autumn Special! (Erlebe Deine Stadt!) you can spend a night for two in a double room in selected hotels and discover an unknown quarter of Berlin.
Psst: This offer is only valid for Berliners and Brandenburgers!

More about the "Erlebe Deine Stadt Herbstspecial!"
Please note that access to the wellness areas and saunas can be currently limited. Time slot tickets, limited number of visitors and strict hygiene regulations ensure a safe and relaxed wellness afternoon. 
Please show responsibility, wear your masks and follow the hygiene rules of the organizers. Don't be shy, but show your love for Berlin with d i s t a n c e - in support of everyones safety.
Tip 1: Vabali Spa Berlin
This wellness oasis looks like a Balinese village, inviting you to take a well-deserved break amongst the urban jungle. The area extends over 20,000 square metres, where you can let your mind wander to distant worlds with a little imagination. Spread over two floors you'll find everything you could wish for when it comes to a wellness day, including two pools, two fireplace rooms, saunas and treatment rooms decorated in Balinese style.
Tip 2: Surya Villa
Surya means sun. But not only because of its name is the Berlin Ayurveda Wellness Centre the perfect place to recharge your batteries on grey winter days. Relaxed with traditional Ayurveda treatments, massages, steam baths, sauna or yoga and meditation. For a healthy start into the new year you can also register for an Ayurvedic nutrition consultation. In the shop you will find suitable Ayurvedic teas and spices.
Tip 3: Olivin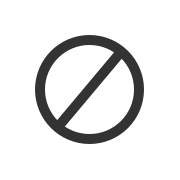 Even in the cold of winter you can relax after the sauna in Olivin's bamboo garden. The inner courtyard is the green jewel of the wellness lounge amid the factory architecture of the Pfefferberg site. Cuddle up in warm blankets on the loungers and marvel at the view up into the sky over Berlin.
Tip 4: Bookshops
It doesn't have to be all bubble baths and massages: even an afternoon in a beautiful bookshop can work wonders. Our tip: turn off your smartphone, open a book and immerse yourself for a few hours in your own fantasy world.
Tip 5: Liquidrom
Everything here is minimalist and therapeutic. In darkened halls you dive into warm salt water pools. Alongside the silky soft water, gentle sounds envelop you and transport you to a world of relaxation. As well as classical music you can also listen to live electro vibes on selected dates. Various saunas and massages complete the offer. 
Tip 6: MeridianSpa
Escape the winter cold in fragrant warm air aroma baths. Choose between nine different saunas and several whirlpools. From the swimming pool you have direct access to the roof terrace. From the loungers in the recreation area you can look out through a gigantic glass front. Measuring 9,000 square metres, the Meridian Spa in the Spandau Arcaden offers a great deal of space for wellness and relaxation. Depending on your preference, you can let off steam through sport or book the full indulgence programme in the spa. 

More Day Spas in Berlin
Tip 7: Turkish bath in the Frauenzentrum Schokoladenfabrik
If you've never been to a hamam before, the Turkish bath at the Schokoladenfabrik is a good place to start. On the one hand it is decorated like a fairy tale, on the other hand you get a detailed explanation of what Kese and Sabunlama are all about – you are also treated to a guided tour through the historical rooms. In addition to the classic hamam treatments, you can relax in a traditional sauna and book massages and cosmetic treatments.
More hamams & saunas in Berlin
Tip 8: Saunafloß
The raft rocks gently on the Havel while you relax in the warm spruce needle scent of the sauna infusion. Right next to the restaurant ship "Alte Liebe" lies Berlin's floating sauna. The sauna raft offers space for up to four people. Depending on the length of your sauna sessions, you can float as far as Wannsee or even Potsdam. And to cool off you can, of course, jump over board into the Spree!
Tip 9: Stadtbad Charlottenburg
The old hall of the Stadtbad Charlottenburg is - since the demolition of the Volksbad Moabit - the oldest swimming hall in Berlin. The Art Nouveau swimming pool was built as early as 1896/98 according to the plans of the city building officer Paul Bratring and is still a real gem today.
The most beautiful swimming pools in Berlin
Tip 10: Badeschiff Berlin
Both the beach bar and the swimming pool in the Spree are only open during the summer season. All year round, however, you can escape the stress of everyday life at various events on the Arena grounds and in the Glashaus. During an evening walk in the surroundings you can savour a fantastic view over the Spree.

More about Badeschiff
Tip 11: Cosy Cafés
It sounds so easy to take a little break, but in the hustle and bustle of everyday life we often just hurry on. Take a break from time to time, for example in one of the Berlin cafés on every street corner that lure you in. We have put together some of the most delightful ones for you.