Concierge tips for the Easter season
A Light exists in Spring
Whether in Johann Wolfgang von Goethe's Easter Walk or Eduard Mörike's It is Spring poems – we long for spring every year, especially as soon as the temperatures become milder again and we are drawn outdoors. The highlight of spring is without a doubt Easter. Particularly in Berlin, where its countless possibilities mean there is plenty to discover once again.
For this reason, we asked Dimitrij Zakharchuk, Front Office Manager at The Mandala Hotel in Berlin, to give us his tips for a varied Easter in the capital.
To start with: Who is Dimitrij Zakharchuk?
In the entrance area of the privately run Mandala Hotel at Potsdamer Platz, guests look in vain for a hotel employee with the four golden keys on his lapel that are characteristic of a concierge and member of Les Clefs d'Or.
Instead, they should look for a tall man with short hair and a listen out for a charming accent. Dimitrij Zakharchuk 'grew up' at The Mandala, as he came here from the Ukraine in 2007 without any knowledge of German and got his first job here as a janitor. After his training as a hotel manager and short-term positions at other hotels, he returned in 2016 as Assistant Front Office Manager and has now held the position of Front Office Manager for over a year.
Where can guests buy special Easter gifts?
If they are looking for really special and individual gifts, I advise our guests to avoid the big, well-known department stores. In Berlin there is a multitude of distinctive small manufacturing companies that still rely on original craftsmanship. Each piece is one-of-a-kind and therefore unique.
In my opinion, they are therefore the perfect place for finding a special Easter present. A few small manufacturers that come to mind right now are the jewellery shop Quite Qiet, the 'gentleman makers' of Auerbach Berlin with their hand-stitched menswear accessories and Meisterschuh, who produce high-quality shoes, bags, belts and wallets.
Experiencing Berlin behind the scenes: What three insider tips do you give your guests?
On the 20th and 21st of April, the concert Spring Awakening of the Berlin Residence Orchestra will take place in the Great Orangery of Charlottenburg Palace. You should take the opportunity to visit the rococo summer palace in tranquility before the concert. It is one of our most magnificent palaces in Berlin.
Stroll through one of the colourful Easter markets in the city, such as the Berlin Easter market at Breitscheidplatz in City West. A blooming Easter garden, a nostalgic children's carousel and a large entertainment programme await.
Our festivals are closely linked to customs and traditions, so Easter without an Easter bonfire is unthinkable. I therefore recommend the Easter bonfires at Britzer Garten in Neukölln. You will also get an impression of our most beautiful park in Berlin at the same time.
At which restaurants would you end an eventful day in Berlin?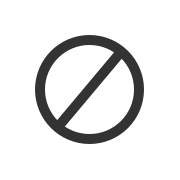 The first address that comes to mind is, of course, our restaurant FACIL, which has been awarded two Michelin stars. Usually our gourmet restaurant is closed on weekends, but we make an exception on holidays such as Easter and are also open this year on Good Friday and Easter Saturday. Our chef Michael Kempf and his team interpret culinary classics in a new way.
While you enjoy your chosen meal, you can also completely forget the hustle and bustle of our capital, as the indoor water feature, and the first spring rays that fall through our glass pavilion surrounded by bamboo, create a pleasant atmosphere. To finish, I recommend treating yourself to a digestif at our QIU bar.
As an alternative to this Michelin-star restaurant, I can also suggest a visit to the Panama Restaurant, which opened in 2016. It is located in the hidden courtyard of an old factory building on Potsdamer Straße and thus radiates an urban and modern ambience. Here you can enjoy delicacies from German cuisine, refined by international influences and served by chef Sophia Rudolph, who was an apprentice at the Paul Bocuse Institute.
A makeover at Easter: Which salon would you recommend to a star?
I can answer this question very quickly. I would always send a star to Goerner & Company, the style institution at Hausvogteiplatz, because their excellent reputation is well-known. Not only do they understand their craft, they also have a knack for interior design which you can experience for yourself when you visit the salon.
What luxury would you treat yourself to at Easter in Berlin?
Easter is a family celebration, and as we know, time has truly become a luxury good. For this reason, I would go out into the countryside just outside Berlin's city centre with my family at Easter, embrace nature with all the senses and leave everyday life behind for a moment. My favourite destinations are definitely Grunewald, the Botanical Garden and Marienpark.
I also hope our guests who come to Berlin with their families at Easter have a great time and therefore we sweeten their stay with a little extra attention.