There will be dancing this weekend! From Friday to Monday at the Carnival of Cultures, at birthday parties or elsewhere under the Berlin sunny or starry sky. And if you don't dance at birthdays or carnival celebrations, there's still music of every variety for you because Phil Collins is in town. What else is going on? Here are the 11 best tips for the long Pentecost weekend in Berlin.
Tip 1: Carnival of Cultures
The most colourful carnival heartland is, of course, Berlin. Everyone knows that! The whole weekend long, glittering parades will dance through the streets and make them glow. Here you can see what makes the city so unique and liveable. The festival began in 1996 as a political statement against xenophobic riots and has since developed into a cult event attracting hundreds of thousands of visitors per year. More information about the festival and its programme can be found here. The big parade takes place on Sunday, but there are also further carnival events on Friday and Sunday.
When: Friday to Monday
Where: Blücherplatz
Find more information here.
Tip 2: Evening hours under a starry sky
Are you looking for a quieter, more romantic alternative to music and dance, or do you just want to relax and let the day end? Then don't miss the wonderful open-air cinema season in Berlin. Hidden in the woods or behind old walls, you can find Berlin's beautiful summer cinemas. The film selection here is always particularly good and the flair is simply magical. For example, Friday evening, Friedrichshain is entertaining with a selection of funny and moving shorts. if your're looking for something more quiet, we suggest visiting a screening on Sunday evening with the film adaptation "Astrid" about the legendary children's book author Astrid Lindgren.
Check out Berlin's open-air cinemas here.
Tip 3: Phill Collins
Another legend of music history, Phil Collins, will be on stage this weekend in Berlin at the Olympiastadion. The British megastar wants to experience it all again and is performing his greatest hits in his stadium tour "Still Not Dead Yet Live". For those who already have their ticket: remember not to take PET and plastic bottles with you to the Olympiastadion. Larger cameras (e.g. SLRs) are likewise not permitted. But you are allowed to take walking aids, seat cushions and drinks in a carton up to maximum 0.25l with you. For those who don't yet have a ticket: you can get the remaining tickets here.
When: Friday
Where: Mercedes-Bernz Arena + Olympiastadion Berlin
Tip 4: ufaFabrik's 40th birthday
Birthday celebrations are always the nicest celebrations. Especially when you're invited – and you are! On Sunday evening, the celebrations for the 40th anniversary of the ufaFabrik will be in full flow. The whole thing is even called a gala in this case and includes, as is the tradition here, the start of the open air season on the summer stage of the beautiful outdoor area. Birthday guests include Incredible Herrengedeck, Arnulf Rating and Mayor Michael Müller.
When: Sunday, 8 pm
Where: ufaFabrik,
Viktoriastraße 10
12105
Berlin
Tip 5: Urban Jungle
Jungle feeling and wild surprises await all guests of the Urban Jungle Night at the Patrick Hellmann Schlosshotel. The stately building, which can look back on a long history and has been used time and again as an impressive film backdrop, has its own special charm. In an enchanted setting among tall trees and surrounded by a green garden, it is located in one of Berlin's most beautiful districts. A long night will be toasted here on Saturday evening with the finest culinary delights, such as tatar and cevicche, fluffy pancakes and juicy burgers, winter garden flair and a rustic cocktail bar. And this will - as the promise goes - be simply unforgettable!
When: Saturday from 6 pm
Where: Patrick Hellmann Schlosshotel Brahmsstrasse 10
Tip 6: Designer Garden Market
The jungle theme can be found here once again. This time under the motto "Garden Market". This is not a plant fair, however, but the Designer Garden Market in the Festsaal Kreuzberg. There is actually no mention of wildly proliferating plants in the description of the event. The journey takes you on an exciting discovery tour offering unique decorative objects, designer dresses, jewellery and refreshing cocktails. All we say is: Pay attention and keep your eyes open, afterwards you won't see the wood for the trees and might miss your new favourite designer thing.
When: Sunday, 12 am - 8 pm
Where: Festsaal Kreuzberg
Tip 7: Only this month remaining: Mantegna and Bellini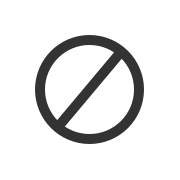 A little hint for all friends of the Renaissance: Berlin's breathtaking exhibition on Andrea Mantegna and Giovanni Bellini is about to come to a close. We therefore strongly recommend that you plan your visit to the museum on this weekend or any other day until 30 June – except Mondays – and take a close look at Berlin's fantastic painting gallery and Renaissance exhibition.
When: until 30 June 2019
Where: Gemäldegalerie Berlin
Tip 8: Aurora - Wonder of the northern lights
Our tip for and against all weather eventualities: secure your ticket for the Zeiss-Großraumplanetarium and let yourself be carried away into your very own, dreamlike world full of wonders. What wonders? Those of the enchanting northern lights, which can usually only be seen as northern or southern lights at the ends of the world. Europe's most modern science theatre offers you the opportunity to sit back and relax and marvel at the lights in all their facets from Berlin, captured by Korean astrophotographer Kwon O Chul.
When: Saturday 6:30 pm Uhr + Monday 8 pm
Where: Zeiss-Großplanetarium, Prenzlauer Allee 80
Tip 9: Take a trip to the Gardens of the World
Not in the mood for fun and games, only tranquillity? Then how about a trip to the magnificent Gardens of the World? Should you get lost in the grounds of the huge park with its English cottages, rose gardens and Far Eastern temples, we recommend a ride with Berlin's only cable car or a visit to the Wolkenhain viewing platform. From high up in the air they give you a view over the enormous grounds and with a bit of luck, even beyond. Because with a clear view you can see the Fernsehturm (Television Tower), Müggelturm and more
Our tip: pack your picnic gear make use of the free handcart hire! Plus: when it's hot, the fabulous water playground "Konrads Reise" provides a wonderful cool down.
Tip 10: Spandau Pentecost Festival at Scharfe Lanke
Another excursion tip, but this time to the south of Berlin. From 8 to 10 June the Spandau Pentecost Festival takes place at Scharfe Lanke. And a great time awaits  because in hopefully wonderful summer weather visitors can enjoy the view of one of Berlin's most beautiful lake landscapes. And of course it has everything that makes a real folk festival: music, tasty snacks and a relaxed, family-friendly atmosphere.
When: Saturday - Monday
Where: at the Scharfe Lanke, close to Heerstraße
Tip 11: Excursion to the Museum Island
Regardless of whether you live in Berlin, are visiting, are young or old – many of you might have one thing in common: or have you already visited ALL of the museums of the Museum Island? If not, how about a trip to Berlin's UNESCO World Heritage Site on the Spree?
In the Alte Nationalgalerie, images are brought to life by virtual reality, which allows visitors to immerse themselves in one of the key works of Romanticism ("The Monk by the Sea" by Casper David Friedrich is shown). Nefertiti in the Neues Museum is both a classic and a must-see, and the beautiful Bodemuseum is unparalleled in its architecture and beauty. Not to forget the Altes Museum, which is worth a visit for its impressive hall alone.
Is visiting all of the museums in one day too much? We recognise that. So make sure to treat yourself to a break. How about an ice cream by the Spree or a small picnic? By the way: The Berlin cathedral, highlight and focal point in the midst of the museums, is also worth a visit! Best of all, you can climb the dome. At the top one of the most best views over the centre of Berlin awaits you.