November shows its best side on this autumn weekend in Berlin and welcomes the stars of the BAMBI Film Award ceremony to a glittering party and everyone else to a great weekend mix of conferences, readings, exhibitions and the first Christmas walk. We'll tell you what's going on in Berlin in the weekend tips.
Tip 1: Q Berlin Questions 
For all thinkers and poets among us: At Q Berlin Questions, forward-looking topics will be presented and discussed during interactive lectures - what better place could this take place than in Berlin, the city of change? Exciting speakers from all over the world will lead through the first day of the event. On the second day, places in Berlin will be explored- and further research will be conducted into the great themes of our time.  
When: 16 and 17 November
Where: ewerk, Mauerstraße 78-80, Mitte
More information about Q Berlin Questions
P.S.: If you would like to experience more about Berlin in a state of flux, download our new app ABOUT BERLIN and make a journey through Berlin's exciting history.
Tip 2: BAMBI 2018
Either in front of the television or directly on the red carpet: the film award ceremony will be a spectacular experience again this year! Whoever goes through the city this weekend attentively will definitely discover one or the other star. Did you already know? For the 60th anniversary in 2008, the longest red carpet to date was 320 metres long.
When: 16 November
Where: Stage Theater at Potsdamer Platz
More information about BAMBI-Verleihung
Tip 3: Design Fair Berlin
Experience rarities and vintages from 120 years of design history on 2000 m2. The focus is on elegant interiors from the 50s to 70s. This weekend you will have the opportunity to admire the style icons of that time at 70 exhibitors for three days. Tickets can be purchased on site.
When: 16 – 18 November
Where: Loewe-Saal Berlin, Wiebestraße 42, Tiergarten
More information about Design Fair Berlin
Tip 4: PERGAMON. Masterpieces from the Ancient Metropolis with a 360° Panorama by Yadegar Asisi
Starting this weekend, you can travel to the year 129 A.D. and immerse yourself in the ancient city of Pergamon on the west coast of Asia Minor! The 360° view of the new Asisi panorama gives you a unique all-round view of the Roman Empire. Together with the sculptures of the ancient metropolis you'll get a total work of art that you should not miss!  
When: ab dem 17 November
Where:  Pergamonmuseum. Das Panorama, Am Kupfergraben 2, Mitte
More information about PERGAMON. 360°-Panorama by Yadegar Asisi
Tip 5: Henri-Edmond Cross at Barberini
A trip to Potsdam is definitely worthwhile for all art lovers! The museum Barberini shows around 100 works in the exhibition "Colour and Light. The Neo-Impressionist Henri-Edmond Cross". Special about the art technique are the short brush strokes with radiant colours that are strung together.
When: 17 November 2018 until 17 February 2019
Where: Museum Barberini, Alter Markt – Humboldtstraße 5-6, Potsdam
More information about the exhibition
Tip 6: Hit Night 2018
It goes on! After the first Hit Night (Schlagernacht) of the year in summer, the second part follows. Stars like Thomas Anders, Maite Kelly, Mickie Krause and many more await you! For six hours the Mercedes Benz Arena turns into a hit paradise and you can sing along, dance and party as you please.
When: 17 November 2018
Where: Mercedes-Benz Arena, Mercedes-Platz 1, Mitte
More information about the Hit Night 2018
Tip 7: Christmas Garden Berlin
It's getting Christmassy! As soon as the sun has set, you can go daily from 4:30pm in the Botanical Garden on a contemplative light journey and get in the mood for Christmas! 30 light installations, which are integrated into the plant world of the Botanical Garden, await you on an approximately two-kilometre-long circuit.
When: 15 November 2018 until 6 January 2019
Where: Botanical Garden Berlin-Dahlem, Königin-Luise-Straße 68, Zehlendorf
More information about Christmas Garden Berlin
Tip 8: Fairytale Days Berlin
What better way to get in the mood for Christmas than with a fairy tale? This year the 29th Fairytale Days will take place under the motto "Power and Powerlessness". You can see the fairytales in theatres and bookshops, but also embassies and public administration buildings welcome you. We will definitely visit the fairy tale days!
When: until 25 November  
Where: different places in Berlin
More information about Fairy Tale Days in Berlin
Tip 9: Reading Marathon Stadt Land Buch   
When was the last time you had a good book in your hand? Sure you will find the right book at this year's reading marathon - or maybe already a Christmas present? The Reading Marathon focuses on the Nordic guest countries: Denmark, Finland, Iceland, Norway and Sweden. In addition many readings, exciting book premieres and panel discussions await you.
When:  until 18 November 2018
Where: different places in Berlin
More information about the Reading Marathon
Tip 10: Crime Marathon
This year's Crime Marathon also revolves around the Nordic countries under the motto "Scandinavia Special". Until Sunday you can listen to many crime thriller authors reading their spooky works. The biggest crime festival of the capital offers stories from exciting to humorous.
When: until 18 November 2018
Where: different places in Berlin
More information about the Crime Marathon
Tip 11: Harry Potter ™: The Exhibition and Cinema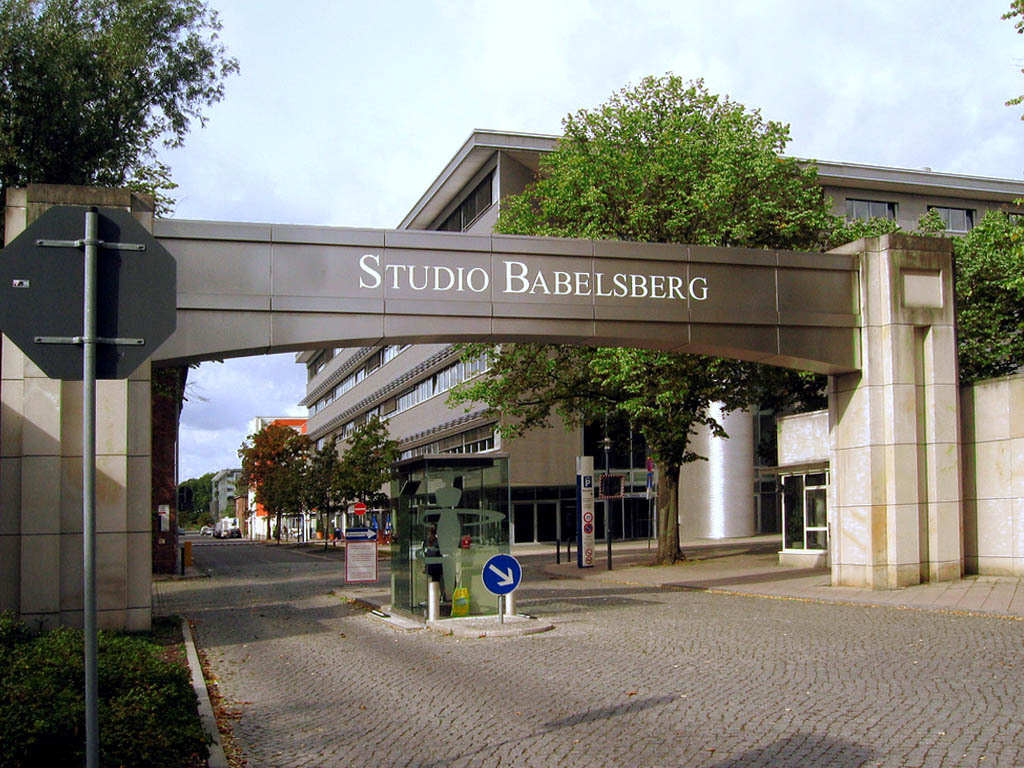 This weekend will be magical, because you can experience the world of Harry Potter twice! On the one side in the exhibition Harry Potter ™: The Exhibition and on the other side in the cinema! The movie "Fantastic Animal Beings and Where to Find them 2: Grindelwald's Crimes" is out the first weekend! Hurry up and get your tickets for the first shows! We are already enchanted!
When: as soon as you have tickets
Where: Filmpark Babelsberg – Caligari Halle, August-Bebel-Straße 26-53, Potsdam
More information about Harry Potter ™: The Exhibition
For even more event tips, you can always click through our tips for every day in Berlin's biggest event calendar.