This weekend, we'll be seeing either green or black, listening to Irish folk music or French chanson, and eating Chinese.
St. Patricks Day
St. Patrick's Day is not only celebrated in Ireland; we have it here in Berlin too. The Radio Tower lights up in green and the Irish pubs pour Guinness while live music plays. St. Patrick's Festival at the Urban Spree features Irish food and music. This is where the Irish folk band Slí na Sláinte will be performing. In addition, rugby games will be broadcast and at the end there will be a huge after party. In the UFA Fabrik, Midnight Court X-tended & special guests will play Irish songs with bagpipes and flutes.
Shebeen Flick – Irish Film Festival
In keeping with St. Patrick's Day, at the Shebeen Flick Irish Film Festival you can discover films from the Emerald Isle that have not yet been shown in Germany. Many filmmakers also come to discuss their works with the audience. The festival starts with the film Kissing Candice, which was just celebrated at the Berlinale.
15th to 18th March 2018, Movimento
Film noir - 40 classics from the darkest genre in film history
You can see black instead of green at Babylon Berlin, because the film noir series will run until March 23rd. Dangerous femme fatales, fatalistic men, and dark stories - this is what the film noir works of the 40s and 50s are made of. The style of the great black-and-white masterpieces are inspiring and fascinating today.
Until March 23rd, Kino Babylon Berlin
Carla Bruni
"French Touch" is the name of the current CD by Carla Bruni, on which she covers well-known songs in her own way - with a French touch. On Friday, she will present these ones as well as her old songs which have already become classics of French chanson.
16th March, UdK - University (Concert Hall) Hardenberg 33, Charlottenburg
MaerzMusik – Festival for new music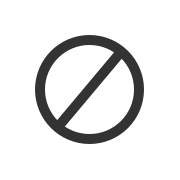 Completely new sounds can be heard at the MaerzMusik festival, which focuses on contemporary music. Concerts, installations, and performances show the many different trends of contemporary music.
16th - 25th March, Haus der Berliner Festspiele, the Martin-Gropius-Bau, the Chamber Music Hall of the Philharmonic, HAU Hebbel am Ufer (HAU2), Neukölln, Kraftwerk Berlin, Liquidrom, and ExRotaprint.
China China Town
Chinatown is now in Kreuzberg. At least until the 7th of April, because that's how long the China China Town will be housed in the former bar "Kleine Reise". You can eat delicious noodle soup from the restaurant Barkin Kitchen, try karaoke, and party hard here. A tattoo artist can give you lasting memories.
Until 7th April 2018, Spreewaldplatz 8, admission: free
Sunday - Wednesday: 5pm - 2am, Thursday - Saturday: 5pm - 4am