This summer-weekend will be musical, fast-paced and colourful: the LGBTI* community will celebrate Europe's biggest lesbian-gay city festival, the up-and-coming elite of classical music will perform in the Konzerthaus, the Botanical Garden will be transformed into the legendary world of Botania and the trotting athletes will be competing in Mariendorf. You can also go shopping on Sunday, many shops will be open. Once again, we've put together a list of 11 top tips for you.
Tip 1: Lesbian-Gay City Festival
This weekend, the LGBTI* community will gather around Nollendorfplatz in Schöneberg for the Lesbian-Gay City Festival. In 2019 the biggest lesbian-gay city festival in Europe is already taking place for the 27th time and this year's motto is "Equal rights for unequal people - worldwide". In keeping with the motto, the city festival is divided into six different theme worlds that you can explore: the world of sports, the world of film, the world of politics, the positive world, the world of radio and the world of wellness and health.
Various stages with music and talks, including "Das wilde Sofa" or the Rainbow Award ceremony, round off the hustle and bustle. Delicious snacks and cool drinks are of course provided for you.
So come by and celebrate respect, equality and love in Berlin!
When: 20 and 21 July
Where: Nollendorfplatz, Schöneberg
Tip 2: Botanische Nacht 2019 (Botanical night)
On Friday and Saturday you can embark on a journey through the legendary and fantastic world of Botania in the Botanical Garden. Breathtaking music and artistic performances, spectacular light installations, mysterious fantasy figures and lovingly staged nature will take you to a dream world where you'll completely forget that you're actually in Berlin.
Our tip: Secure your tickets in advance!
When: 19 and 20 July
Where: Botanical Garden Berlin, Königin-Luisen-Straße 68, Steglitz-Zehlendorf
Tip 3: Verkaufsoffener Sonntag (Sunday-shopping)
You're not doing anything specific on Sunday? How about a relaxing shopping spree through the big shopping malls, small shops and noble boutiques of Berlin? On this Sunday numerous shops open their doors for you from 1 pm to 8 pm. Come on, plunge into the shopping paradise!
When: Sunday, 1 pm to 8 pm
Where: various shopps and malls in Berlin
Tip 4: Young Euro Classic
This year again, the world's elite of young orchestras will come to Berlin for the Young Euro Classic. Starting Friday, the young musicians will show their skills in the Konzerthaus Berlin for two weeks. This year, everything revolves around the works of Ludwig van Beethoven, whose pieces will be performed by 11 different youth orchestras. In addition to Beethoven, works by other well-known composers and classical new discoveries from the respective countries will also be heard - including a large number of world premieres and first performances.
The Polish Polska Orkiestra Sinfonia Iuventus will open the festival on Friday at 8 pm. Two young orchestras will also make their debut at the Young Euro Classic this weekend: the International Tatarstan Youth Orchestra from Russia on Saturday at 8 pm and the National Youth Orchestra of the Dominican Republic, the Orquesta Sinfónica Nacional Juvenil, on Sunday at the same time.
When: from Friday to 6 August
Where: Konzerthaus Berlin, Gendarmenmarkt 2, Mitte
Tip 5: Berlin Brettspiel Con 2019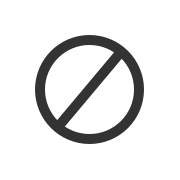 Board game friends, watch out: This weekend the Berlin Brettspiel Con 2019 (Berlin board game Con 2019) will take place at the STATION Berlin close to the Park am Gleisdreieck. A festival you shouldn't miss.
Over 70 publishers and retailers will be presenting their latest games, which you can try out until late into the night. You can also browse the big board game flea market. The event starts on Friday evening with the presentation of the Berlin Con Awards.
When: Friday, Saturday and Sunday
Where: STATION Berlin, Luckenwalderstraße 4-6, Kreuzberg
Further information about the Berlin Brettspiel Con 2019
Tip 6: Tegeler Hafenfest (Tegel Harbour Festival)
This weekend the Tegeler Hafenfest (Tegel Harbour Festival) takes place on the Greenwichpromenade in Alt-Tegel. Besides enjoying many delicacies, there is a lot going on between Sechserbrücke and Kanonenplatz: Der Udonaut & die Panikpräsidenten feat. Hannes Bauer, Steffi Stephan, Jean-Jacques-Kravetz from the Original Panikorchester by Udo Lindenberg and many other musicians perform on different stages. Admission is free!
Our tip: Tegel is on fire on Friday and Saturday at 22:50. Enjoy the great fireworks, which will also be reflected in the Tegeler See.
When: Thursday to Sunday
Where: Greenwichpromenade, Alt-Tegel, Reinickendorf
Further information about the Tegeler Hafenfest
Tip 7: 75 Years July 20, 1944 - From the Assassination of Adolf Hitler to the Symbol of Resistance
Saturday marks the 75th anniversary of Claus Schenk Graf von Stauffenberg's unsuccessful assassination of Adolf Hitler. On the occasion of the anniversary, the Deutsches Historisches Museum is organizing special guided tours through the permanent exhibition to commemorate the resistance against the Nazi dictatorship of the group led by Claus Schenk Graf von Stauffenberg and other women and men who resisted the regime.
Admission and guided tours (German or English) are free!
When: Saturday, from 10 am
Where: Deutsches Historisches Museum, Unter den Linden 2, Mitte
 
Tip 8: Asia Street Kitchen Festival
On Sunday the hip beer garden Birgit und Bier in Kreuzberg turns into a paradise for all lovers of Asian cuisine. You can try street food from different corners of Asia here. Various bands and DJs round off the afternoon with their chilly sounds and fat beats.
When: Sunday, 12 pm to 9 pm
Where: Birgit und Beer, Am Schleusenufer 3, Kreuzberg
Further information about the Asian Street Kitchen Festival
Tip 9: German Traber-Derby 2019
This weekend, the Trabrennbahn Mariendorf (Mariendorf trotting track) will once again be the venue for the elite of the German sulky sports to come together to determine the fastest trotting driver in Germany.
On Saturday and Sunday the fast pre-runs will take place starting from 1 pm, whoever qualifies will be in the grand final two weeks later.
When: Saturday and Sunday, each from 13 o'clock
Where: Trabrennbahn Mariendorf, Mariendorfer Damm 222, Tempelhof-Schöneberg
Further information about the German Traber-Derby 2019
Tip 10: The Frog King – Open Air
The Galli-Theater Berlin is bringing the famous classic of the Brothers Grimm to the open air stage in the Heckmannhöfen this summer.
With live music and witty dialogues, the play will thrill the audience. Will the princess keep her promise to the slippery frog?
When: Wednesday, Thursday and Sunday, each at 5 pm
Where: Galli-Theater, Oranienburgerstraße 32, Mitte
Note: Suitable for children 4 years and older, performance in German
Tip 11: Open air cinemas
This weekend it will be musical in the open air cinemas in Berlin: with Bohemian Rhapsody, A Star Is Born and Rocketman award-winning music films will be shown in various Open Air cinemas!
For those who don't really like music: Green Book, Der Junge muss an der frischen Luft, Der Fall Collini, Dunkirk or Vice: Der zweite Mann, will also be shown.
Further information about the open air cinemas in Berlin
For even more information about what's on, you can always check our day-by-day tips on Berlin's biggest event calendar.