This weekend in Autumn is all about art. The Berlin Art Week is the absolute highlight of the Berlin art year, with exciting exhibitions starting or opening their doors for the last time this weekend. Bookworms can also find inspiration for their next read at the Literature Festival and classical music fans can listen to new and familiar melodies at the Musikfest Berlin. And we will all be celebrating Alexander von Humboldt's birthday together.
And since we are after all in Berlin, exhibitions will transform into clubs, open-air stages into a sea of lights, and concert halls into cinemas.
We have compiled 11 tips for you from the many large and small events to ensure your weekend is a success.
Tip 1: Berlin Art Week
 With this event for contemporary art, the Berlin art scene invites you to exhibition openings, art fairs, award ceremonies, artist films, and numerous special events. The art berlin art fair will again be involved, presenting around 110 galleries. Positions Berlin Art Fair will also be hosted in the hangars of the former Tempelhof Airport with 69 galleries.
You can also look forward to solo exhibitions by Bani Abidi in the Gropius Building or by Anna Daučíková, winner of the Schering Foundation Art Award 2018, in the KW Institute for Contemporary Art. Partners such as the Akademie der Künste, the Berlinische Galerie, the me Collectors Room and many other institutions, private collectors, and project spaces are also involved.
When: 11 to 15 September 2019
Where: various venues in Berlin
Tip 2: 19. International Literature Festival
A literary journey around the world awaits you at the 19th International Literature Festival. Renowned authors and new international voices of literature will present prose, poetry, as well as children's and young-adult literature at readings. Authors, journalists and politicians will also debate topical political and economic issues in discussion events. The "Long Night of Poetry" will be held on Saturday, where you can listen to new poems from all over the world.
When: 11 to 21 September 2019
Where: main venue: Haus der Berliner Festspiele, Schaperstraße 24, Wilmersdorf
Tip 3: "La Roue" at Musikfest Berlin
This weekend, the Musikfest Berlin has an extraordinary highlight in store – but you'll have to bring some staying power with you. The world première of the reconstructed and restored film and music version of "La Roue" (The Wheel) will take place in the Konzerthaus. The performance of Abel Gance's silent film is a proud seven hours long (nine hours in total with breaks). The Radio Symphony Orchestra will accompany the film with the music of Arthur Honegger and Paul Fosse – this is the longest film soundtrack ever.
When: 14 September, 2 – 11 pm
Where: Konzerthaus, Gendarmenmarkt, Mitte
Tip 4: Humboldt's birthday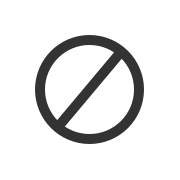 Under the motto 250 years young! the Humboldt Forum will mark Alexander von Humboldt's birthday by opening its doors to host exhibitions and performances on the important natural scientist. You can also discover something new about his undiminished relevance in the fascinating lectures and discussions, in particular the contemporary and historical perspectives on Humboldt from Latin America. A party with Latin American music will then be held in his honour.
Wann: 13. und 14. September
Wo: Humboldt-Forum, Schlossplatz 5, Mitte
Tip 5: Humboldt! The musical for Alexander von…"
Humboldt's home district of Reinickendorf will celebrate its most famous son with the revival of the musical "Humboldt! The
musical for Alexander von…", which portrays his adventurous life, his pioneering research, and his travels in entertaining and amusing scenes.
When: 12 - 15 September.
Where: Fontane-Haus, Wilhelmsruher Damm 142C, Reinickendorf
Tip 6: Urban Nation Biennale
"ROBOTS AND RELICS: UN-MANNED": The Urban Nation Biennale will transform the U-Bahn line on Bülowstrasse into a time capsule. Installations, interactive sculptures and live performances will create a fascinating walk-in work of art that revolves around the important issues of the future.
When: 13 – 15 September
Where: Bülowstraße 97, Schöneberg
Tip 7:  No Photos on the Dance Floor
The new exhibition at the C/O Berlin evokes the spirit of the legendary Berlin club scene. Photographs, videos, and films from the reunification and its famous techno clubs through to the present-day nightlife depict Berlin's unique attitude to life. At night, the C/O Berlin will transform itself into a cool club where you can party to the sounds of famous DJs.
When: 13 September – 30 November
Where: C/O Berlin, Hardenbergstraße 22-24, Charlottenburg
Tip 8: Last chance: Emil Nolde - A German legend. The Artist during the Nazi Regime
The large exhibition in the Hamburger Bahnhof will end on the 15th. The exhibition, which attracted great attention and provoked discussions, shows Nolde's work in a historical context and deals with the relationship between art, artist and ideology. Although the painter was banned from his profession during the Nazi regime and his expressionist paintings were temporarily shown in the "Degenerate Art" exhibition as a cautionary example, Nolde was still a member of the Nazi Party and sympathised with National Socialism.
The exhibition is well worth seeing, so be quick to get a ticket.
When: Only until 15 September
Where: Hamburger Bahnhof, Invalidenstraße 50, Mitte
Tip 9: Original Bauhaus
This year we celebrate the 100th anniversary of Bauhaus. The anniversary exhibition of the Bauhaus Archive / Museum of Design in the Berlinische Galerie presents the famous but also lesser known works of the Bauhaus. It answers questions about the probably most influential architectural and design movement of the last century and tells exciting stories about the objects. You can read more about the Bauhaus and Berlin Modernism on our website.
When: until 27.1.2020
Where: Berlinische Galerie, Alte Jakobstraße 124 - 128, Kreuzberg
Tip 10: Berlin Torchlight Concert
"1000 small torches" will shine brightly when the 21st Berlin Torchlight Concert begins. This is a festival for the whole family when, appropriate to the songs of the Rumpelstil band, torches bathe the Waldbühne in a magical light. And everyone will sing along, join in and dance … This unique family concert is a highlight in the Berlin concert calendar.
And of course, most importantly: don't forget your torch!
When: 14 September, admission from 5 pm
Where: Waldbühne, Charlottenburg
Tip 11: Jewish Film Festival
Germany's largest platform for Jewish and Israeli films is showcasing itself for the 25th time with the Jewish Film Festival Berlin & Brandenburg. Current films provide insights into the diversity and complexity of Jewish life and tell stories from Israel. The programme covers arthouse cinema through to independent or documentary films. The festival is particularly concerned with the discovery and promotion of young filmmakers from Germany and Israel.
When: 8 - 17 September 2019
Where: various locations in Berlin and Brandenburg
PS: If you want to relax after all the exciting events on Saturday, you can enjoy drinks and a special entertainment program in nine exclusive hotel bars during the long night of the hotel bars. A shuttle bus will take you from bar to bar.
Another PS: On this Super September weekend there are also days of the open Spreepark, which is open to you for sightseeing. There will also be guided tours, workshops and discussions about the future of the Spreepark. 
For even more information about what's on, you can always check our day-by-day tips on Berlin's biggest event calendar.