Berlin's event calendar for the long whitsun weekend of 18–21 May is packed with plenty of sporting events, music, street festivals, theatre, break dancing, and even dinosaurs. Clearly something for everyone! So we're all spoilt for choice, but we've helped you out by putting together a list of the Top 11 events over the long weekend. No matter what you do, have a great weekend!
Tip 1: International: The Carnival of Cultures
Our first tip, of course, is the Carnival of Cultures, which takes place in Kreuzberg on Whitsun weekend every year Believe it or not, Blücherplatz becomes even more colourful and international than it is the rest of the year. For four days, the square is lined with stalls offering clothes, jewellery, delicious food, and much more to sample. The highlight each year is the big Sunday parade celebrating the city's diversity. It now has as many as 5,000 people marching and many times that number lining the streets.  The parade kicks off on Hermannplatz at 12:30, then runs along Hasenheide, Gneisenaustraße, and Yorckstraße to Möckernstraße. So bring your dancing spirit and join the celebration of Berlin's multicultural diversity! 
When: 18 – 21 May
Where: Blücherplatz, Kreuzberg
More Info about the Carnival of Cultures
Tip 2: Sporty: DFB Cup Finale
Even though there are no tickets left for the match in the Olympic Stadium , the match between Bayern Munich and Eintracht Frankfurt is still one of our top tips. Why? Because of all the viewing parties! We have put together a list of the best spots to catch the action here in Berlin. Have fun cheering. 
When: 19 May
Where: Olympic Stadium
More info about the DFB Cup Finale
Tip 3: Cool: The Berlin Mural Festival
Get ready to crane your neck. The creators of the Berlin Mural Festival promise us plenty of great urban art to check out this weekend. Art Bang e.V. and DIE DIXONS, who organised last year's big hit THE HAUS, are inviting various urban artists, including El Bocho, Mr. Woodland, The Weird, and the Klebebande to create murals on 10,000 m² of walls from Neukölln to Wedding.  The action kicks off officially on 19 May when all 30 new works of art will be unveiled. An entire programme relating to street art will then follow as part of the Berlin Mural Festival over Pentecost/Whitsun weekend. We've collected all the details about the festival so you don't miss out on a thing. 
When: 19 – 21 May
Where: various locations around Berlin from Moabit to Neukölln
More Info about the Berlin Mural Festival
Tip 4: Breakdance: Flying Steps - Flying Illusion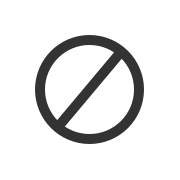 Starting Thursday already, the break dancers of the Flying Steps will be taking the Theater am Potsdamer Platz by storm for a four-week stint. The Flying Steps include multiple world champions in breakdancing and have been a part of the Berlin scene for a quarter century. After several world tours, they're back home and ready to put on a show. "Flying Illusion" is a combination of urban dance, illusion, modern sound, and impressive 3-D video graphics. We say: it's a must-do!
When: 17 May – 10 June
Where: Theater am Potsdamer Platz
More info about Flying Illusion
Tip 5:

Culinary:

Breakfast Market @ Markthalle Neun
For the foodies among you, our fifth tip is the Sunday Breakfast Market at Markthalle Neun. Here you can find everything, from beetroot juice, smoothies, or a Bloody Mary to Eggs Benedict and porridge. The organisers also attach great importance to craftsmanship and really good coffee as they serve breakfast until late afternoon. Bon appetit!
When: 20 May,  10 am to 4 pm
Where: Markthalle Neun, €3 admission
More info about the Breakfast Market
Tip 6:

Classical:

Mikko Franck and the Berlin Philharmonic
From Thursday to Sunday, you can listen to Mikko Franck conducting the Berlin Philharmonic at the Philharmonie. They will be performing Robert Schumann's "Paradise and the Peri", a rarely performed secular oratorio. The conductor and orchestra will be supported by the Rundfunkchor Berlin and a top-notch group of soloists. Tickets are available here. 
When: 17 – 19 May
Where: Philharmonie Berlin
Tip 7: Design: TYPO Berlin
Workshops, lectures, and discussions are on offer at the TYPO Berlin design conference at the House of World Cultures. This year's focus is on digitalisation, big data, and the changes they're causing. You can join in the discussion from Thursday to Saturday.
When: 17 – 19 May
Where: Haus der Kulturen der Welt
Tip 8: Musical: – Jazz im Park (Jazz in the park)
Tip 8 is another Pentecost classic. Since 2009, jazz musicians, artists, and their fans have been gathering for this festival in Pankow's Bürgerpark Jazz im Park offers a diverse programme with concerts, art market, exhibitions, children's attractions, and dining options.
When: 19 – 21 May
Where: Bürgerpark Pankow
Tip 9: Cultural: Volksbühne & Maxim Gorki Theater & Theatertreffen
The weekend also has a lot to offer theatre fans. The Theatertreffen continues through Sunday at Haus der Berliner Festspiele. Theatre professionals from all over Germany travel to Berlin for this important gathering. The highlight of each year are ten productions selected from 400 entrants from around Germany.
When: through 20 May
Where: Haus der Berliner Festspiele and others.
More info about the Theatertreffen
The Volksbühne will have "Jérôme Bel. The Show Must Go On." The play has been touring the world for seventeen years and is considered the first classic of the 21st century, even though the first performance unleashed a scandal. The Volksbühne has mounted a new interpretation of the piece. The show starts at 8:00 and you can buy tickets here.
When: 18 May
Where: Volksbühne
"The Situation" (2016) can be seen one more time at the Maxim Gorki Theater on Friday. The play tells of Syrians, Palestinians, and Israelis meeting in a German class here in Berlin. German grammar quickly becomes a minor matter. Company director Yael Ronen has produced her play with new Berliners from Syria, Israel, and Palestine. Tickets are still available for "The Situation". 
When: 19 May
Where: Maxim Gorki Theater
Tip 10: Wild: Hanging out with dinosaurs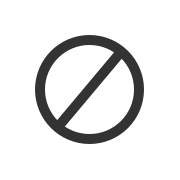 A completely different idea! Spend your weekend with dinosaurs. The Museum of Natural History is the current home of one of the best preserved Tyrannosaurus Rex skeletons in the world: Tristan Otto (named after the sons of the owners). Among other offerings, the museum offers two family tours on Saturdays.
When: 18 – 21 May
Where: Museum of Natural History
More info on the T-rex exhibition
Tip 11: Spiritual: Church Open Houses
After all, Whitsun is a Christian holiday. The churches of Berlin and Brandenburg are hosting open houses Sunday night. A rich programme will be on offer. The official start to the event is the traditional ecumenical service at Berlin Cathedral.
When: 20 May
Where: throughout Berlin and Brandenburg
More info about the Churches with open houses
For even more event tips, you can always have a look around our event calendar.