It's Christmas time: Wether your naughty or nice, wether you are full of joyous anticipation or just want to escape the holiday hectic, we have the right tip for you!
Tip 1: Sunday Shopping
Two days before Christmas Eve shops remain open on Sunday. So, go out into town, stroll around the Christmas markets and get some last presents for your loved ones. We have made a selection of shopping malls and small boutiques for you. Let us inspire you.
When: 22 December
Where: various shops and malls in Berlin
Tip 2: The little prince
Shortly before Christmas, the Pfferberg Theater presents a particularly beautiful production of the classic by Antoine de Saint-Exupéry. The mixture of puppetry, film and live music enchant not only children with its wonderful message: "It is only with the heart that one can see rightly; what is essential is invisible to the eye".
When: daily from 21 to 26 December, changing times
Where: Pfefferberg Theatre, Schönhauser Allee 176, Mitte
Tickets for "The little Prinz"
Tip 3: The Star of Bethlehem
He is said to have led the wise men from the east, the shepherds and many others to the stable, where baby Jesus was born: the star of Bethlehem. But what exactly is it about this heavenly apparition? Was this a real astronomical event? Go in search of it in the Zeiss planetarium. Follow the trail of the star of Bethlehem.
When: 21. and 26.12 at 17 o'clock
Where: Zeiss-Großplanetarium, Prenzlauer Allee 80, Prenzlauer Berg
Tip 4: Van Gogh. Stillleben (still lives)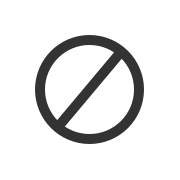 To discover the beauty in the imperfect and unfinished is an art. And it is these small imperfections that touch on many of Van Gogh's still lifes: a burnt match, a bent leaf, the hanging head of a wilting flower.
When: daily except 24. 12.
Where: Museum Barberini
Tip 5: Louis Lewandowski Festival
Musikalische Schätze aus zwei Jahrhunderten erwarten euch beim diesjährigen Louis Lewandowski Festival. Bereits mit 12 Jahren kam Lewandowski nach Berlin und wurde Teil der jüdischen Gemeinde. Seine Karriere als Komponist begann als musikalischer Gehilfe beim Gottesdienst. Lasst euch die letzten Konzerte des diesjährigen Festivals nicht entgehen.
Wann: 22. Dezember 18.30 Uhr
Wo: Synagoge Rykestrasse, Rykestrasse 53, Prenzlauer Berg
Tip 6: Christmas caroling at the 1st FC Union Berlin
For 16 years now, the soccer club of 1st FC Union Berlin have been inviting you to a festive Christmas carol singing on the middle line in the stadium. Songbooks and candles are free. Vocal support comes this year from the choir of the Emmy-Noether-Gymnasium. Sing along!
When: 23 December at 7 p.m.
Where: An der Alten Försterei Stadium, An der Wuhlheide 263, Treptow-Köpenick
More about christmas caroling at the 1st FC Union
Tip 7: Dragon heart: No place for heroes
This modern musical, which also takes place over the Christmas holidays at the Neuköllner Oper, is about fame and honour. Here, West Side Story and the Nibelung saga meet and thematize the problems young people have to struggle with today - always on the lookout for what it's worth fighting for! (in German language)
When: 21./22./26./27. 12 at 20 o'clock
Where: Neuköllner Opera, Karl-Marx-Straße 131/133, Neukölln
Tip 8: Winter sports in Berlin
You need a break from celebrating and feasting? Then let's get out and up on the ice. In all districts there are public skating rinks where you can dance pirouettes. Or how about a trip to a climbing hall or a wellness afternoon? Be inspired by our tips.
More about Winter sports in Berlin
Tip 9: Christmas light ride
When it gets dark outside the Christmas lights start to sparkle. If you want to take a break from the hustle and bustle of shopping on Berlin's streets, then discover the festively decorated city from the comfort of a warm bus. Gingerbread and a mulled wine voucher are included in the tour of lights through Berlin.
Tickets for the Christmas light Ride
Tip 10: Winter trips in Berlin's Kieze
If you have a little extra time over the Christmas holidays, use it to explore Berlin. Especially during the winter season you will find some very contemplative and idyllic places in all districts. We have put together some of the most beautiful ones for you. Experience Berlin in winter.

12 winter tips for 12 neighbourhoods
Tip 11: Hallelujah! Christmas in the course of time
What is the story behind the advent wreath? Why do we get a christmas tree? And why do we celebrate Christmas on December 25th and 26th? Answers to these and other questions about Christmas can be found at the exhibition in the Zeughaus. Learn more about the diversity of Christmas traditions and the original meaning of the church and family feast.
When: Guided tours daily from 21 to 26 December at 13:00, except Christmas Eve.
Where: Zeughaus, Unter den Linden 2, centre
For even more information abouts what's on, you can always check out day-by-day tips on Berlin's biggest event calendar.