Let's go! This weekend is as diverse as Berlin itself: Immerse yourself in the world of Greek film, enjoy delicacies for Chinese New Year and discuss new worlds of play and city life in an old factory floor. With the Berlin Welcome Card you not only get a lot of discounts, but you also have free travel throughout Berlin. Have fun!
Tip 1: International "Grüne Woche" Berlin
In addition to current trends in food and agriculture, you can also find out about holidays in the countryside or renewable energies at the Green Week. Families with children can visit an adventure farm. Enjoy fresh products from organic farming and visit the huge walk-in barn in Tierhalle 25.
When: 17 January - 26 January 2020
Where: Messe Berlin, Messedamm, Charlottenburg
Tip 2: Enjoy a Hockey-Game with Eisbären Berlin
What would a winter in Berlin be without the "Eisbären"? The puck flies over the ice, chased by the thickly padded players. Hockey is fast and hard, and the Eisbärens' home games in the Mercedes-Benz Arena are a real experience. New since the end of December as goalkeeper is the 33-year-old Canadian Justin Pogge, who moved to Berlin from Sweden.
When: 17 January 2020 at 19.30
Where: Mercedes-Benz Arena, Mercedes-Platz 1, Friedrichshain
Tip 3: Hellas Filmbox Berlin
Feminine, sunny & blue is the motto of this year's Greek film festival in Berlin's Babylon. The programme also looks behind the scenes of the holiday idyll of sun, beach and Greek wine. On the occasion of the world premiere of the documentary film "Ancient Times: Elogy on Greece" the contrasts and pardoxa of this country will be discussed, from the wedding of antiquity to the current financial crisis.
When: 15 - 19 January 2020
Where: Babylon, Rosa Luxemburg Street 30, Mitte
Tip 4: Schubert Week
His songs are part of the German cultural heritage. As part of the Schubert Week they will be interpreted by young singers this weekend. Another highlight is the performance by mezzo-soprano Angelika Kirchschlager. Accompanied by Julius Drake on the piano, she will present the most beautiful Schubert songs from the Erlkönig to the Farewell to the Earth.
When: Angelika Kirchschlager & Julius Drake, Friday, January 17th, 7.30pm
Final workshop concert, Saturday, 18 January at 16 hrs
Where: Pierre Boulez Hall, Französische Strasse 33 D
Tip 5: Friedrichswerdersche Kirche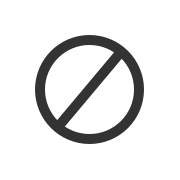 The Friedrichwerdersche Kirche opens its doors this weekend for the first time since its renovation. From summer onwards, the church, which was planned by Karl Friedlich Schinkel and built at the same time as the Altes Museum from 1824 to 1830, will again be used as a museum by the National Gallery. Until then you can take part in guided tours every second and fourth Sunday of the month.
When: 18 - 19 January 2020, 10 - 16 hrs, guided tours at 11 hrs and 14 hrs
Where: Firedirchwerdersche church, Werderscher market, Mitte
Tip 6: Last Chance - Swanlake
Once again they will float across the stage this weekend: Let yourselves be enchanted by the dancers of the Russian State Ballet. The staging of the story about the enchanted Princess Odette with the music of Pyotr Ilyich Tchaikovsky is magical. Secure another ticket quickly!
When: 15 - 19 January 2020
Where: Admiralspalast, Friedrichstraße 101, Mitte
Tip 7: Gravitationsfeld Beethoven
Beethoven is fascinating. His music is full of longing, rich in drama and feeling. On the occasion of the composer's 250th birthday, ten visual artists from Berlin are showing works in which they were inspired by Beethoven's music. Sound becomes form, colour and new ideas. At the same time, you will experience an accompanying programme of concerts, films, talks and readings.
When: until 28. 2.
Won: Gallery Forum Amalienpark, Breite Straße 2A, Pankow
Accompanying program:
When: January 17th, 7:30 p.m.
Where: City Hall concert in Berlin-Pankow, Breies Straße 24! - 26, Pankow
Tip 8: "Spielclub Oranienstraße 25"
Children will guide you through the Spielclub (play space) in the Oranienstraße this weekend. For the first time, the Neue Gesellschaft für bildende Kunst (nGbK) invited to the playable factory floor in the early 70s. The aim was to offer children, especially working class children, a counter-model to the capitalist-oriented toy industry. A play city was created. Besides an exhibition on the social discourse on the historical play club, you can participate in role-playing games. School classes in particular are invited to discuss current issues of urban development.
When: 18. 1., 2 pm Guided tour for children, 3 pm Discussion, 19. 1., 3 pm The festival
Where: Neue Gesellschaft für Bildende Kunst e.V., Oranienstraße 25, Mitte
Tip 9: Chinese New Year
Enjoy a unique 7-course menu: For Chinese New Year, six top chefs from China will be cooking for you at the Vox. Try the specialities from their home Huaiyagh. Huaiyagh is especially known for its fresh ingredients, unique aromas and artistic presentations. Bon appetit!
When: 16 - 17 January 7 pm
Costs: 159 Euro per person
Where: Vox Restaurant, Marlene-Dietrich-Platz 2, Mitte
Tip 10: Puppet theatre - Anne Frank
The diary of Anne Frank is an important part of German history. It grants an insight into puberty in an extreme state and provides the basis for the guest performance of the "Artisans" at "Schaubude". The puppet play is based on excerpts from the diary, which, unlike its author, survived the Holocaust. The play is recommended for children and young people aged 12 and over.

When: 17.1. 11 am and 8 pm; 18.1. 8 pm
Where: Schaubude, Greifswalder Straße 84, Prenzlauer Berg
Tipp 11: Last Chance - Berlin Fashion Week
In addition to the new, international fashion trends, the Berlin Fashion Week also presents current developments in the fashion tech sector as well as sustainability topics. So you'll not only find out what you'll be wearing next season, but also how artificial intelligence influences style and fashion advice and what local Berlin designers and start-ups are currently thinking up and developing.
When: 13 January to 17 January 2020
Where: different places


For even more event tips, you can always click through our tips for every day in Berlin's largest event calendar