Christmas has come and gone and the turn of the year is fast approaching. Our tips for the weekend reveal what you can do on the last weekend of the year in Berlin.
Tip 1: Wellness in Berlin
​
​ This time of year is the perfect time for wellness and a weekend full of relaxation! Especially when it's cold outside, countless wellness temples, large and small, invite you to relax. As always, Berlin has a huge amount on offer: spas, salt caves, floating spa treatments and sensory therapies, crystal spas, salt water pools, Turkish baths and numerous Berlin hotels, which are also looking forward to day guests who want to be pampered for a few hours and are waiting for you at the turn of the year.
Where: various places in Berlin
More information about wellness in Berlin
Tip 2: Music under a starry sky

Take a seat, make yourself comfortable and marvel at the magnificent artificial starry sky in the Zeiss Planetarium. Added to this are the sounds of the moving music from the Planet Music series: The most modern planetarium in Europe invites you to listen to Queen, the gospel sounds of the legendary Aretha Franklin and The Dark Side of the Moon with Pink Floyd. Immerse yourself in the incomparable music and embark on a journey into the depths of the cosmos.
Where: Zeiss Großplanetarium, Prenzlauer Allee 80, Pankow
When: 27 and 28 December
More information about the Zeiss-Großplanetarium
Tip 3: Explore new neighbourhoods
​
​ Make the most of the time at the turn of the year to get out of your local neighbourhood and visit lesser-known places in Berlin. Berlin offers you enough possibilities for winter trips to its various neighbourhoods.
Winter tips from the districts
Tip 4: Beethoven - The Ninth in the Berlin Cathedral
All fans of classical music can look forward to the coming year, as the 250th birthday of Ludwig van Beethoven will be celebrated. This jubilee year will begin in the Berlin Cathedral under the baton of Howard Griffiths with arguably Beethoven's most famous symphony: Symphony No. 9 in D minor op. 125 with a final movement on Schiller's Ode to Joy. This passionate milestone of symphonic music is a special musical experience in the magnificent church interior of Berlin's Cathedral.
Where: Berlin Cathedral, Am Lustgarten, Mitte
When: 27 and 28 December
More information about the Berliner Dom
Tip 5: Food around Ludwigkirchplatz
In the immediate vicinity of Kurfürstendamm you can discover the culinary variety around St. Ludwig's Church in Wilmersdorf. From all-day breakfast to delicious cakes and extraordinary dinners, and last but not least, a selection of excellent wines. Let the magic of the Middle East and breakfast inspire you around the clock.
Here are ten restaurant tips for you
Tip 6: Mandela – Freedom is neither black nor white
Issues that move and concern us all: international solidarity, justice and peace – these are the values Nelson Mandela stood for. The exhibition examines the legacy of this icon – his path through life, his story, his struggle against the apartheid regime and his historic rise to become South Africa's first democratically-elected president.
Where: Bikini Berlin, Budapester Straße 39–50, Charlottenburg
When: until 15 March 2020
Tip 7: Forest walk – out in the fresh air
After many days spent around the Christmas tree, it is time to get outdoors and spend time in the fresh air again. Relaxed walks will take you past historical districts and through winter parkland. For example through the Tiergarten, the Natur-Park Schöneberger Südgelände or Volkspark Friedrichshain – it doesn't matter which one, as long as you wrap up warmly and enjoy a pleasant excursion.
Tip 8: Cafés and cakes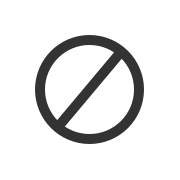 And after the long walk, there's nothing better than going to one of Berlin's cosy cafés. Here you can get delicious cakes and tarts as well as a warm cup of coffee, tea or hot chocolate. We have put together some suggestions for you on visitBerlin.de.
Tip 9: Silvesterlauf (New Year's Eve Run)
Don't forget next Tuesday: that's when the traditional Berlin New Year's Eve Run starts. The last run of the year is ideal preparation for a long New Year's Eve celebration. Climb Teufelsberg on the 6.3 kilometre long lap and if you haven't had enough, you can do a further 3.6 kilometres over the Drachenberg hill. At the end each runner receives a doughnut and afterwards you can discuss the 2020 season over a glass of sparkling or mulled wine. Good luck!
 
Start: Mommsenstadion, Waldschulallee 34, Charlottenburg
When: Start at 12 pm
Tip 10: Live excavations
Why not take a look at what treasures can be found in Berlin's soil? Be there when students from Freie Universität Berlin present their excavations in the special exhibition and explain their work. Currently, 2,200-year-old urns are being uncovered.
More information about the Neue Museum
Where: Neues Museum, Lustgarten, Mitte
When: irregular dates until 17 April 2020
Tip 11: Start planning for next year
IIn 2020 there is so much to do yet again that we are already looking forward to the many weekend tips that we will present to you. You can find our tips for New Year's Eve here.
Have a great and healthy start to January and Happy New Year!
For even more information about what's on, you can always check our day-by-day tips on Berlin's biggest event calendar.