"What are Berlin´s top attractions?" is a question visitors frequently ask us. Followed by "And what is your personal favourite?" Now both questions are hard to answer because 1st there are many highlights out there and 2nd we kind of like them all.
So this is what we - the visitBerlin Blogger team - did: We took a city map, put it on a pin board and threw a dart - eleven times! The sight closest to the dart became part of our Top 11-list. "Why not one of those famous top 10- rankings?" one might asked. Simply because there is always one more highlight and this we did not want to miss. And we really enjoyed throwing the dart one more time. And here are the results
Dart 1: Old St. Matthäus Churchyard (Schöneberg district)
The old Berlin St. Matthäus Churchyard is a cemetery in the Berlin borough of Schöneberg containing many listed tombs of famous people. There are over 50 honorary graves including the final resting places of the Brothers Grimm and Doctor Rudolf Virchow, who gave his name to the Virchow Clinic.
Dart 2: Prinzenbad (Friedrichshain-Kreuzberg district)
The perfect place to spend sunny summer days in Berlin is the Prinzenbad ("Baths of the prince"). There's a 50 metre pool with a slide, a wading pool and a splash playground. People relax on the lawn or in the cafeteria with its terrace or enjoy snacks at the kiosk.
Dart 3: Schöneberger Südgelände (Schöneberg district)
Only three suburban train stations away from Potsdamer Platz you can find so called Schöneberger Südgelände. Small winding paths and foot bridges run along the tracks of this former railway yard. Between the trees there is even a Jim Button locomotive.
Dart 4: Jewish Museum Berlin (Friedrichshain-Kreuzberg district)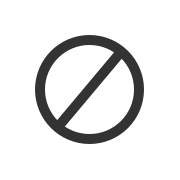 The Jewish Museum is one of the most exciting examples of contemporary architecture in Berlin. Opened on 9 September 2001, the form and style of the museum reflect a complex concept consisting of ciphers, codes and philosophical themes.
Dart 5: Karl-Marx-Allee (Friedrichshain-Kreuzberg district)
Karl-Marx-Allee was the most famous street in the former GDR. Located between Strausberger Platz and Frankfurter Tor there are numerous residential blocks from the 1950's designed in the classical Socialist style, which were also referred to as worker palaces in wedding-cake style.
Dart 6: Tiergarten (Mitte district)
There is a place in Berlin that really is hard to miss when playing dart with a Berlin city map. This is why dart 6 landed directly in the middle of Tiergarten, the green lung of the city. Situated next to Brandenburg Gate it is a great park to go on a stroll or have a picnic. Right in the middle the famous Victory Column can be viewed.
Dart 7: Berlin Central Station (Mitte district)
As Europe's largest crossing station, the Berlin Central Station is located in the middle of the city and is very close to the Government Quarter. Its construction is an impressive testimony to contemporary glass and steel architecture.
Dart 8: Fehrbelliner Platz (Charlottenburg – Wilmersdorf district)
Looking for unique porcelain cups, second hand fashion, paintings, jewellery or furniture? Try Fehrbelliner Platz! It is most famous for ist art and flea market taking place every weekend all through the year.
Dart 9: Holsteiner Ufer (Mitte district)
The river Spree flows through Berlin and Dart 9 hit it at Holsteiner Ufer, close to the Federal Ministry of the Interior. Bellevue Palace is just around the corner. Exclusive boat tours start at Holsteiner Ufer, passing sights such as the Government Quarter, Museum Island and East Side Gallery. 
Dart 10: Wilmersdorfer Straße (Charlottenburg-Wilmersdorf district)
Our dart could have hit Kurfürstendamm or Friedrichstrasse for these are Berlin´s well-known shopping streets. But instead it went for Wilmersdorfer Strasse. Well done, little Dart! The pedestrian precinct on Wilmersdorfer Strasse becomes more and more attractive every year. If you are looking for a less crowded shopper´s paradise Wilmersdorfer Strasse is the place to be.
Dart 11: Zeiss-Großplanetarium (Pankow district)
Imagine a place where stars shine night and day…Wait, there is one in Berlin! The Zeiss Planetarium shows skies above any desired point on the earth´s surface. Almost 10,000 artificial stars brighten the inside of the 30-metre-high dome. It is one of the largest in the world! Find more Berlin attractions at visitBerlin.