Experience gifts allow people to share time with each other, and, in the best of cases, these experiences will make great memories to look back on and share together later in life. We have chosen 11 gift ideas for you from Berlin. Very convenient: Of course you can give these awesome gifts to yourself as well :)
1. House Running in Berlin
Running down the wall of a building like a superhero for once – a dream. In Berlin, you can make it come true. A voucher for House Running is a perfect gift for adrenalin junkies. You'll be running down the depths of a high-rise for a distance of 98 metres in a 90-degree angle. The speed is up to you. We wish you good nerves! PS: For whoever prefers flying to running: You can also jump down the 125-metre high roof of the Park Inn Hotel at Alexanderplatz – on a rope, of course. I tried it out myself: it's great fun! I can strongly recommend it.
​

2. Craft Beer tasting

Craft Beer is all the rage and literally on everyone's lips. Or, at least in Berlin, there is a wide choice of places where you can taste this fine malt beverage made in craft breweries. If you haven't quite understood all the hype around Craft Beer – or if you already are a beer connoisseur: We can only urge you to attend one of the many craft beer tastings in the Capital. Among others, craft beer tastings take place in the traditional brewery Lemke or at Bierlieb.
3. Friedrichstadt-Palast
Christmas, the feast of love, is perfect for offering dear ones a feast for the senses as a gift: A visit at the Friedrichstadt-Palast will transform your evening, turning it into a spectacular journey full of magic, colours and reveries – whether at Christmas, for Easter or on any ordinary weekday. Colourful feathers, glittering dresses and glamorous designs meet with breathtaking acrobatics. The Palast in Berlin-Mitte features the world's largest show stage and has been attracting millions of visitors with its enchanting show for many years. The costumes for "THE ONE" are absolutely spectacular: they were designed by star designer Jean Paul Gaultier himself. PS: If you hold a Berlin Welcome Card, you will get 25% off on tickets.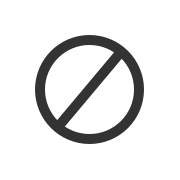 ​

4. Graffiti Tour

How about an experience voucher for Berlin? Take a tour to find out all about the Berlin Street Art scene. At the end of the day you can create your own graffiti and even take your masterpiece home with you.
5. Bodyflying
Real action fans will be absolutely thrilled with a gift voucher for Bodyflying! In February, the largest wind tunnel in Germany will be opening its doors in the southern part of Berlin. Speeds of up to 280 km/h can be expected to be reached in the tunnel. The one-hour experience simulates a parachute jump from a height of 4,000 metres – without even a parachute! Vouchers are already available even though it is not open to the public yet.
6. Super Ticket
For those people who prefer to cheer at a sports event we have a very special experience gift. With the Super Ticket, you will be a spectator at six full home games of the Berlin professional club. Whether you are a basketball, football or hockey fan: all sports enthusiasts are sure to be delighted when they find a Super Ticket under the Christmas tree.
​

7. Pilot training in an original flight simulator

Have you always wanted to sit in the cockpit of a Boeing machine? In Berlin, it's no problem. Take off and head for the most difficult and beautiful airports in the world in a real flight simulator where real pilots usually complete their training. Will you get the plane safely back on land? Why don't you find out?
8. Museum fun with the Museum Pass – for an art and culture weekend
A weekend at the museum – how about that? Berlin counts more museums than rainy days and accommodates world heritage treasures such as the Nefertiti in the wonderful Neues Museum or the Babylonian Ishtar Gate in the Pergamon Museum. Whether you want to visit the Natural History Museum or the German Historical Museum, with the Museum pass you will be admitted to museums for free. My tip for all culture fans: There's no rush – don't forget to include great breaks, and to enjoy! The popular 3-Day Berlin Museum Pass will open the doors of great museums to you as well as those of not quite as popular insider tips.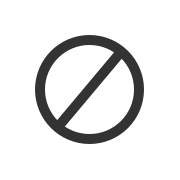 ​

9. Short trip to Berlin

It doesn't have to be (just) museums – why not make someone a gift of a trip to Berlin? For whoever is travelling within Germany, the German railway deals for getting there are unbeatable. For Berlin fans abroad, we recommend our 3 for 2 offers – stay 3 nights while paying for only 2.
10. French cooking class in Berlin Mitte
It is no longer a secret that cooking together can be great fun. And if you also learn something while you're at it, the fun is sure to be double. Whether you join an open group, or belong to a private party – at the Ratatouille in Berlin Mitte you will learn all about French cuisine and culture, get to know the best tips and tricks for cutting vegetables, and take delicious recipe ideas back home. There are cooking classes for beginners as well as for advanced learners.
11. Dark Restaurant
You have probably already heard of the Dark Restaurant in Berlin. Or haven't you? For over 10 years, the NOCTI VAGUS has been offering the means for experiencing delicious food in an especially intensive way. Its guests, not knowing beforehand exactly what they will be served, thus embark on a culinary journey of discovery full of surprises and amazing taste sensations in PS: The Berlin Welcome Card is the Premium Card under the Berlin discount cards, so if you hold one the Dark Menu will be available to you at a discount.