Holiday time is family time! Summer holidays in Berlin last from 5 July to 17 August, and these six weeks are full of opportunities for kids. In this article, we provide you with the best tips for both good and bad weather.
... on sunny days
Summer in Berlin started early this year and has already brought us some very sunny days. Of course we also hope for more sunny, warm weeks in the capital. Here are our best tips for those good-weather days:
Where the wild things are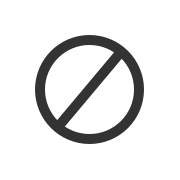 ​
Berlin's two zoos offer a special summer holiday programme. At Tierpark Berlin, young explorers can go on a riddle safari, featuring exciting games and riddles – not to mention wild surprises. Berlin Zoo also has a lot to offer, from inquisitive meerkats to wild lions and more: There is a large adventure playground including slips and a maze. And since some animals only wake up in the evening, there are now exciting evening tours as well! The German capital naturally offers underwater worlds to explore as well – check out the Aquarium or the Aquadome & Sealife to see for yourself. Those who prefer tamer animals can get to know them up close at one of Berlin's numerous children's farms. Children aged 7–14 can plant and build, and pet and feed the animals at the Pinke Panke Farm in Pankow. Be sure to enjoy the wildlife this summer!
In need of refreshment?
An absolute must in the summer in Berlin is a delightful day at the lake or pool with whole family. On our Berlin swimming map, you'll find the perfect place in your area. One quick tip for a spontaneous dip: all over the city there are wading pools and water playgrounds that are sure to be a hit with the kids! And for anyone who loves a treat there is always an ice cream shop nearby. Time for a swim!
Civics and the circus for kids
FEZ is ringing in the summer holiday season with many different programmes. What will the Berlin of the future look like? What would happen if kids could run the government? These and other questions occupy the big FEZitty - The children's capital city – Berlin's biggest summer holiday programme. The youngsters have the chance to imagine their own future, and who knows – some suggestions might even be put into practice...
On weekends, FEZ gets acrobatic! At the Circus on the Sea, specialists teach kids acrobatic skills such as juggling and riding a unicycle, which they then demonstrate in a little presentation. On hot days, the whole family can swim and build sand castles at the FEZ swimming lake. And on the Eco-Island, there is a fun and variety-filled programme all about nature. And more acrobatic summer activities are offered at CABUWAZI.  
... on rainy days
Bad weather = bad mood? Not in Berlin, because here there's plenty to discover even on rainy summer days!
Little worlds to explore
​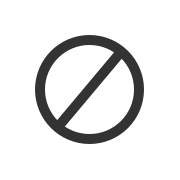 Calling all Lego fans! The Legoland Discovery Centre at Potsdamer Platz is open for business during the summer holidays as well, featuring an exciting 3D cinema, a turbulent mini-roller-coaster, and an endless array of Lego bricks with which to play and build. Adults will be amazed as well: all the sights of Berlin are recreated in miniature. If you can't get enough of miniature worlds, be sure to check out Little Big City at the base of the TV Tower on Alexanderplatz. The miniature city is an interactive way to explore seven eras of Berlin history.
A night at the museum
​
It's almost like in the film on the Long Night of Museums on 25 August 2018. From 6.00 in the evening till 2.00 in the morning, 80 Berlin museums open their doors and awaken from their night-time slumber. Special guided tours and exhibits not usually on display are part of the programme on this very special night. Of course you're welcome to visit the museums during the day as well: the Berlin State Museums offer a delightful summer programme comprised of workshops. If you've ever wanted to know how exhibits make their way from Egypt to the Berlin museums, or how jewellery is made, you're in just the right place. And at the Labyrinth Children's Museum, young explorers can explore the valuable diversity of the world.
Holidays for the experimentally-minded
The Life Science Learning Lab is the perfect place for kids, in particular, who are interested in science. The research holidays cover everything from ant life, to soap bubbles and taking computers apart. With so many different things to learn, it's no wonder that pre-registration is required. PS: Are you still looking for a suitable hotel for the whole family? You should be able to find what you're looking for here.