Home office has its advantages, but when the whole family is at home at the same time, concentrated work is sometimes not so easy. So if you're dreaming of a nice, bright and above all quiet desk space, we have a tip for you. Many Berlin hotels currently offer their rooms as office space. And at really fair prices.
Furthermore, some Berlin hotels invite you to take a look behind the scenes. We have put together some exciting facts and recommendations for you, film tips, music videos shot in Berlin hotels, special Berlin recipes, and much more.
Tip 1: Home office at the Hotel
These hotels currently rent rooms to home office workers, some with great extras. So working "at home" is even more fun.
Grimm's Berlin Mitte and Potsdamer Platz
The Grimm's Hotel (Mitte and Potsdamer Platz) currently rents to day guests between 8 and 18 o'clock. And at the end of the day you can stroll through Berlin's historic centre.
Costs: 39 Euro per day
Hotel Oderberger
The Hotel Oderberger also offers some rooms for home office use. Why not spoil yourself with a particularly chic desk space. Working hours here are from 9 to 17 o'clock.
Costs: 55 Euro per day
25hours Hotel Bikini Berlin 
In addition to a desk seat and high-speed WLAN, you can also help yourself to the coffee machine and tea station at the 25hours Hotel Bikini. The use of a Schindelhauer bicycle is also included. Perfect for a sporty and relaxing lunch break. Rental is between 9 and 17 o'clock.
Costs: 50 Euro per day
The Schmöckwitz
In your homeoffice hotel room in Schmöckwitz not only a quiet desk awaits you. A bed for your midday nap and the bathroom with shower are also available. WLAN, parking and room service are of course a matter of course.
VIENNA HOUSE ANDEL'S BERLIN
The VIENNA HOUSE  ANDEL'S BERLIN also offers refuge to stressed home office work. On the website you will also find tips on how to keep your kids busy at home. Here you will find a lovingly compiled list of activities for lots of fun at home. Not quite as good as a family trip to Berlin, but still. From crafting tips to child-friendly recipes and digital games, you'll find everything you need.
More Hotels with homeoffice offers:
Tip 2: Schlosshotel by Patrick Hellmann
Get into the mood with the music video "An guten Tagen" by Johannes Oerding. The backdrop was the Schlosshotel by Patrick Hellmann. Perfect for the end of the day. A perfect match: A whiskey sour, compliments of the house.
Whiskey Sour recipe:
6cl bourbon whiskey
3cl lemon juice
2cl sugar syrup
1 fresh egg white
 
Shake everything vigorously in a shaker on ice, then shake vigorously again without ice, strain into an ice-filled tumbler and top with 4cl red wine. Decorate with orange zest or cocktail cherry, according to taste. 
Tip 3: The Westin Grand Berlin
In "The Westin Grand Berlin" The Bourne Supremacy was filmed. US-American-German agent thriller by director Paul Greengras: It is so thrilling that you can switch off for an hour and a half. With its 30-meter-high atrium and the famous flight of steps, the Westin Grand has already been the backdrop for numerous international and German films, series and television productions.
Tip 4: Novotel Berlin Am Tiergarten
The Novotel Berlin Am Tiergarten has also been a film set. "Mein Freund, das Ekel" with Dieter Hallervorden and Alwara Höwels was shot here. By the way, the decisive scene took place in one of the hotel rooms and directly in front of the house.
Tip 5: The Student Hotel Berlin
If you can't come to the Student Hotel Berlin right now, then The Student Hotel Berlin will come to you. On the TSH Facebook page there are zoom chats about fashion and luxury, workout and yoga classes, meditations, quarantine tips and online conversation classes. If you want to improve your German or foreign language skills and have fun while doing so, you've come to the right place. The Zoom Events are open to everyone!
Tip 6: Hotel Estrel 
If this is not typical Berlin Underground: Follow the Hamady-Clan to the Hotel Estrel Berlin. This is where some of the key scenes from the second season of the award-winning Netflix series 4Blocks take place. The perfect binge-watching tip for long evenings at home. We don't want to anticipate what exactly happens here, just this much: If you want to play Hamady-style poker, Neukölln im Estrel Berlin is the place to be.
Tip 7: Historical Hotels on ABOUT BERLIN
On our story app ABOUT BERLIN you can explore the city virtually. Besides exciting stories about Berlin's sights you will learn a lot about the history of Berlin. Also many Berlin hotels are historically interesting. Find out what role the Hotel Bristol Berlin, The Circus Hotel, das Hotel Adlon, the Hotel Oderberger Berlin and the St. Michaels Heim played in Berlin's history.
Tip 8: DORMERO Hotel Berlin Ku'damm
More than just a conference room, but also the perfect backdrop for the music video for "Mehr als ein Job" by Kontra K. The setting changes from the Rouge Strapsáraunt conference room in the DORMERO Hotel Berlin Ku'damm to the - we think - Grunewald. Tigers, jeeps and high-heel boots as status symbols. 26 million hits on YouTube. This is German Rap from Berlin.
Tip 9: Hilton Berlin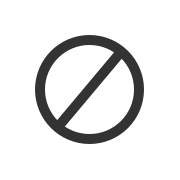 Enjoying a last drink at the hotel bar late at night... There are some thing which are just not possible right now. We recommend Zoom instead of Bartalk - and the Hilton Berlin has the right GIN inspiration for that:
GINspiration at home!
0.7 l gin
half a cucumber cut into thin slices
a fistful of fresh mint
 
Mix all ingredients and let the infusion rest for 3-4 hours. With this infused gin you can then try out different recipes. At the Hilton Berlin the gin is served with tonic, garnished with fresh mint and slices of lime.
Tip 10: Crowne Plaza Berlin City Centre
The Wilsons's at the Crowne Plaza Berlin City Center is known for its diverse culinary delights: Steak, prime rib, but also creative vegetarian and vegan dishes. To make sure you can enjoy them at home, The Wilson's is currently bringing you the best recipes from kitchen director Susanne DeOcampo-Herrmann. Treat your family to chili shrimp with Levantine side dishes to share and enjoy. You can also order a menu in the online shop. Delivery is made by the trainees. For more surprises, take a look online.
Tip 11: Regent Berlin
The teatime at Regent Berlin is something very special. Because you currently - still - have to do without the stylish surroundings for Victorian Afternoon Tea, the Regent shares the recipe for the delicious Passion Fruit Cupcakes with you here. So, get the silverware out of the cupboard.
Passion Fruit Cupcakes for afternoon tea
For the dough:                                                         
240g soft butter
180g icing sugar
50g egg
400g flour
50g starch
pinch of salt
1/2 vanilla pod
Zesten of an organic lemon 
 
For the filling:
100ml passion fruit juice
100g mango puree
60g egg yolk - ca.2 egg yolks, 70g whole egg (ca.1 egg)
70g sugar
70g butter
1leaf gelatine 
 
For the meringue cap: 
Preparation of dough: 
Mix butter, icing sugar and egg with a whisk. Mix flour, starch and salt. 
Change to the dough hook attachment and add the flour, starch, sugar mixture by the spoonful. Knead until all the ingredients have combined well. 
Add the pulp of a vanilla pod and the zest of a lemon and knead for another two minutes. 
Remove the dough, wrap in foil and leave to rest in the refrigerator for at least four hours. 
Remove the dough and roll out on a floured work surface for about 0.5 cm. Cut out circles for the tart and press them carefully into the greased tin. 
Bake at 165 degrees until golden brown. 
Let it cool down. 
 
Preparation Filling: 
Bring passion fruit juice and mango puree to the boil in a saucepan together with egg, egg yolk and sugar, stirring constantly. 
Remove from heat and let cool down a little (approx. 10 minutes).
Using a hand blender, emulsify butter and the gelatine, previously soaked in ice water and squeezed out, into the still warm mass. 
Pour it still warm into the tart. 
 
Preparation of meringue:
Mix the egg whites and sugar well in a bowl. 
Warm up in the microwave at 10-20 second intervals. 
Stir well in between until the mixture reaches about 54 degrees. 
Whisk the warm mass in a food processor until it is cold. 
Pour it onto the tart using a piping bag. 
Finally caramelise the outer skin of the meringue with a gas burner.
Stay healthy and please stay home when...
it is not absolutely necessary to go out
And here you will find an overview of the current situation in Berlin.