In 2021 Berlin will be awarded the title of "European Capital of Volunteerism" by the European Volunteer Centre in Brussels. In fact, every year around 40 percent of Berliners volunteer for their city. As a thank you for all these people who make Berlin a bit more lively, friendly and worth living in, over 100 cultural institutions and leisure attractions will open their doors on Saturday, 7 March. Thank you very much!
Tip 1: Airport Tegel visitor terrace
Before the city airport is finally bid farewell in the autumn, Tegel invites volunteers on the visitor terrace. Here you can watch the planes taking off and landing - and indulge in wanderlust or be happy that you already live in the best city in the world!
When: 11 am - 3 pm
Where: Berlin-Tegel Airport, Reinickendorf
More about Berlin-Tegel Airport
Tip 2: asisi Panorama Berlin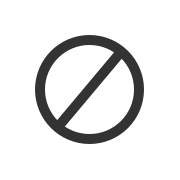 Do you remember what it was like back then in divided Berlin? In the asisi Panorama at Checkpoint Charlie you can not only look over the Wall, but also get an insight into the everyday life of the divided Berlin of the 1980s. You see border soldiers, graffiti artists and Wall tourists. Free admission only for holders of the Ehrenamtskarte. Tickets are of course also available.
When: 10 am - 6 pm
Where: Friedrichstraße 205, Center
More about the asisi Panorama Berlin
Tip 3: Planetarium at Insulaner
What about an impressive sky walk or a flight over our blue planet: Four different shows will be presented by the Planetarium at Insulaner alone this Saturday. Free admission is only available to holders of the volunteer card. But the view into the gigantic round dome is also an impressive experience on all other days.
When: various times
Where: Munsterdamm 90, Steglitz-Zehlendorf
More about Planetarium at Insulaner
Tip 4: Bode-Museum
On volunteers day, refugees from Syria and Iraq will lead tours of the sculpture collection and the Museum of Byzantine Art. All tours are in German and focus on objects from Judaism, Christianity and Islam. Questions are welcome!
When: 2 - 3 pm and 4 - 5 pm
Where: Bode-Museum, Bodestraße, Mitte
Tip 5: Urban Nation Museum
If you've always wanted to learn more about the artists in the Urban Nation, you should sign up for a guided tour of the Urban Nation Museum for Urban Contemporary Art. In case you don't make it to the action day: The 33 talents of the current "Artists in Residence" program regularly invite you to exchange and network.
When: 11 am and 3 pm
Where: Urban Nation Museum, Bülowstraße 7, Tempelhof-Schöneberg
More about Urban Nation Museum
Tip 6: Domäne Dahlem
Here you can escape the hustle and bustle of the big city. Stroll through the estate between potato fields, fields and meadows and visit the animals in the barn. On the day of action the entrance to the exhibition "From Field to Plate" in the CULINARIUM is free. If you come between 8 and 13 o'clock, you can shop at the weekly green market for the Sunday brunch.
When: 10 am - 5 pm
Where: Domain Dahlem, Königin-Luise-Strasse 49, Steglitz-Zehlendorf
Tip 7: Friedrichstadt-Palast
Friedrichstadt-Palast has a very special offer for volunteers day. For ten euros, holders of the volunteer card can invite up to three accompanying persons to the VIVID Grand Show. A musical spectacle about the beauty of life that is simply fun - not least because of its fantastic hat creations.
When: 24 and 26 March, both at 7:30 pm
Where: Friedrichstadt-Palast Berlin, Friedrichstraße 107, Mitte
Tip 8: Britzer Garten
Created in 1985 for the Bundesgartenschau (Federal Garden Exhibition), the Britzer Garten is now a ten-hectare park that invites you to stroll, play and picnic. In addition to lake landscapes, extensive meadows, romantic groves and colourful flowerbeds, great playgrounds and of course cafés and snack bars await you. Admission is free when you present your volunteer ID.
When: 9 am until dusk
Where: Britzer Garten, Sangerhauser Weg 1, Neukölln
Tip 9: KW Institut für Contemporary Art
Works by Hassan Sharif and the Estonian artist Kris Lemsalu Malone are currently on view at KW Institut for Contemporary Art. However, a visit is also worthwhile for the institute's own collection, which has been presenting contemporary art in a former margarine factory in Mitte for 30 years now.
When: 11am - 7 pm, guided tour starts at 4pm
Where: KW Institute for Contemporary Art, Auguststraße 69, Mitte
More about the KW Institut für Contemporary Art
Tip 10: Philharmonie Berlin
Stravinsky, Prokofiev and Berlioz are on the programme of the Staatskapelle Berlin's subscription concert to which volunteers are invited. Since the free tickets for this event are limited, please be sure to indicate the organization you are volunteering for when you register. Or just have a look at what else will be brought on stage in the next few days.
When: March 24th, 8 pm
Where: Berlin Philharmonic Hall, Herbert-von-Karajan-Strasse 1, Mitte
More about Philharmonie Berlin
Tip 11: Botanical Volkspark Pankow
An excursion to the Botanical Volkspark is worthwhile in any weather. Warm up in the tropical landscapes of the reconstructed show greenhouses from the 1920s or discover rare tree species in the arboretum. Animals are not missing either, the fallow deer even reach the game gate. You should show your volunteer card for free admission at the local park authority. All others can buy tickets at the ticket machines.
When: from sunrise to sunset
Where: Botanical Folk Park, Blankenfelder Chaussee 5, Pankow
Here you can find the complete program for the volunteers day "Berlin says thank you", as well as the prerequisites. Also from our side a heartfelt thank you to all volunteers and partners involved in the program.