Like ice in the sunshine ....
With the first rays of sunshine the desire for a delicious ice cream awakens. Fortunately, many ice cream parlours are open. Even if you can't sit down for a tasty spaghetti ice cream or a crocant cup at the moment, there are still delicious ice creams to take home or to lick at during a walk or a bike tour in the fresh spring air.
Tip 1: Vanille & Marille
You can find out the current opening hours of the seven branches of the popular melt-in-the-mouth ice cream on the website. At the moment there are also extra filled ice cream cups to take home. So, enjoy your ice.
Where: different places.
Tip 2: Hokey Pokey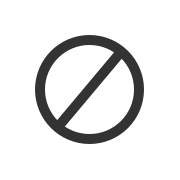 Hokey Pokey's shops are closed, but you can pick up cups at the Hokey Pokey Boutique at 73 Stargarder Street and continue to enjoy white chocolate pistachio caramel, Rocky Road or Danish liquorice.
Where: Stargarder Straße 73, Kreuzberg
Tip 3: Florida Eis
The classic from Spandau. Sales in the branches continue. You can also pre-order by phone. You can also get the ice cream in many supermarkets to take away.  
Where: different places
Tip 4: Fräulein Frost
Homemade organic milk ice cream and vegan fruit sorbets are served to you by Fräulein Frost. Every day there are different varieties here. You can combine your ice cream pleasure with a walk along the Landwehrkanal.
Where: Friedelstraße 38, Neukölln
Tip 5: Eismanufaktur
Small but nice: In the small branch of Auguststraße you will find the probably smallest ice cream parlour in town, with the most delicious mango ice cream far and wide. The sorbets are vegan and melt in your mouth.
Where: Auguststraße 63, Mitte
Tip 6: Sweet2go
Directly at the idyllic Ludwigkirchplatz, not far from the Kurfürstendamm you can get your delicious homemade ice cream. There are classic flavours like vanilla and chocolate, but also special creations like the deliciously refreshing strawberry-mint ice cream.
Where: Pfalzburger Straße 79, Wilmersdorf
Tip 7: Eiscafé Eskimo
Fresh, homemade ice cream made from seasonal ingredients: The Eskimo Ice Cream Café is a worthwhile destination for a spring walk in Zehlendorf.
Where: Curtiusstraße 8, Zehlendorf
Tip 8: Pingolino
If you're going to stretch your legs in the park Tiergarten, why not stop by Pingolino in the nearby Hansaviertel. There are many delicious varieties to try and lick while walking through the green Tiergarten.
Where: Bartningallee 5, Tiergarten
Tip 9: Pfennig Eis
In the traditional ice cream parlour you can try your favourite varieties. Conveniently you can also take large cups to store your supplies at home.
Where: Tempelhofer Damm 134, Tempelhof
Tip 10: Eiskultur
Belgian fine chocolate or lemon ice cream with cinnamon, mint or basil - the operators in the ice cream culture in Köpenick love experiments with which they create delicious ice variations. Be surprised by the changing varieties on offer.
Schnellerstraße 118, Köpenick
Tip 11: Tanne B
Tanne B attaches great importance to fresh and high quality ingredients. In addition to the classics chocolate, vanilla, strawberry, you will always discover special ice cream varieties here. The asparagus ice cream from Tanne B is now known beyond the neighbourhood.
Where: Eisenbahnstraße 48 at Lausitzer Platz, Kreuzberg
Please continue to follow the rules during the corona crisis and contact closures:
Stay at home - be outside only for shopping, sports or walking
Be only with the family, alone or in pairs at a reasonable distance
Keeps distance while waiting
Enter the shop only for the number of people indicated
Observe the rules of hygiene
Do not sit down with the ice in groups on park or window sills or in house entrances

And: Enjoy the ice cream