We have no idea who came up with International Happiness Day, which is celebrated on 20th March. We nevertheless think that it's a great idea. We've therefore put together a list of things in Berlin that make us happy. For example, the unspeakably good feeling of returning from holidays and seeing the television tower as your flight lands. Then there are the addictive liquorice stores, the neighbourhood cafés, the flea markets filled with treasures, the old market halls, the parks, and much, much more…
1. Viewing cherry blossoms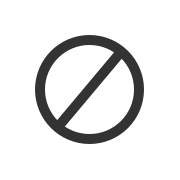 In Japan, Hanami – cherry blossom viewing – is a huge picnic party in the spring. In Berlin, there's nothing more gorgeous than taking a walk under the pink blossoms in the spring sun. The Japanese cherry trees along the site of the Berlin Wall, on Bornholmer Straße, and in the gardens of the world in Marzahn are particularly beautiful.
2. Sipping coffee in the sun
Taking a break for a coffee is a gift of time. Concierge Coffee, the smallest café in Berlin, is well worth a visit. It is located in a former porter lodge on Paul-Lincke-Ufer
3. Discovering new things and sharing secrets
Happiness research recommends straying from the familiar path and discovering something new every once in a while. In Berlin, the Going Local app from visitberlin will help you to do just that. The app is full of ideas. Best of all, you'll never get lost. You are also free to share it. As children, we learned that sharing secrets is one of life's greatest pleasures.
4. Singing in the "I can't sing choir"
Most people like to sing. Some do it in their cars, and others do it in the shower. But it's even more fun to sing with others. Once a month, everyone is welcome to try out the Ich-kann-nicht-Singen-Chores in Urania.
5. Eating ice cream
Classic vanilla or chocolate or exotic saffron or mint? Whatever your flavour, ice cream is pure happiness. Berlin is full of ice cream parlours, which is sure to put a smile on your face. Be sure to check out Lieblingseisdielen, our blog on Berlin's best ice cream parlours.
6. Renting a boat
As soon as we feel the warm sparkles of the sun and breath in the fresh air of a spring blue sky, we feel the need to leave the house and wander around at one of the many watersides of Berlin. Even though it's still too cold to go for a swim in spring time, there's always the great opportunity to benfit from Berlin's amazing lakes, canals and riversides by renting a boat. For example you can pick your favorit beauty at the Insel der Jugend (Island of Youth) and float away in a retro style old-timer pedal boat or you can rent a Motor boat including a picnic basket and a barbeque. 
7. Opening a carton of art
They look like ordinary cigarette machines. But instead of a pack of cigarettes, you get a bright orange-coloured box of Wunstkunst. This is full of nice surprises and small works of art and is sure to bring a smile to your face.
8. Swinging in the park at Gleisdreieck
As children, we spent hours swinging in the playground, enjoying the feeling of weightlessness. In the Parc at Gleisdreieck near Potsdamer Platz, there are swings so large that adults are often seen having a go and reliving the childhood magic.
9. Buying happiness
In Kauf Dich glücklich (Buy yourself happy), the name says it all. Here you can find legendary waffles, crêpes, and, of course, ice cream. There are also thousands of other things that can make you happy. Even the vintage inventory is for sale.
10. Gardening in front of the museum
Urban gardening now has many enthusiastic supporters in Berlin. Even the Berlin Gallery created a community garden in 2014. Whether tourist or native Berliner, young or old – anyone can take part.
11. Having a picnic
Is there anything lovelier than a picnic in the park? Lena Wenckebach doesn't seem to think so. That's why she opened Berlin's first professional on-site picnic basket rental in May of 2014. From a red-and-white striped hut at the Oderstraße entrance of Tempelhofer Feld, she rents lovely picnic baskets, which are filled with everything you need including a picnic blanket and dishes as well as culinary delights such as salad, fruit, pretzels, desserts, and drinks.